July 1, 2019
Tom Vasich
,
UC Irvine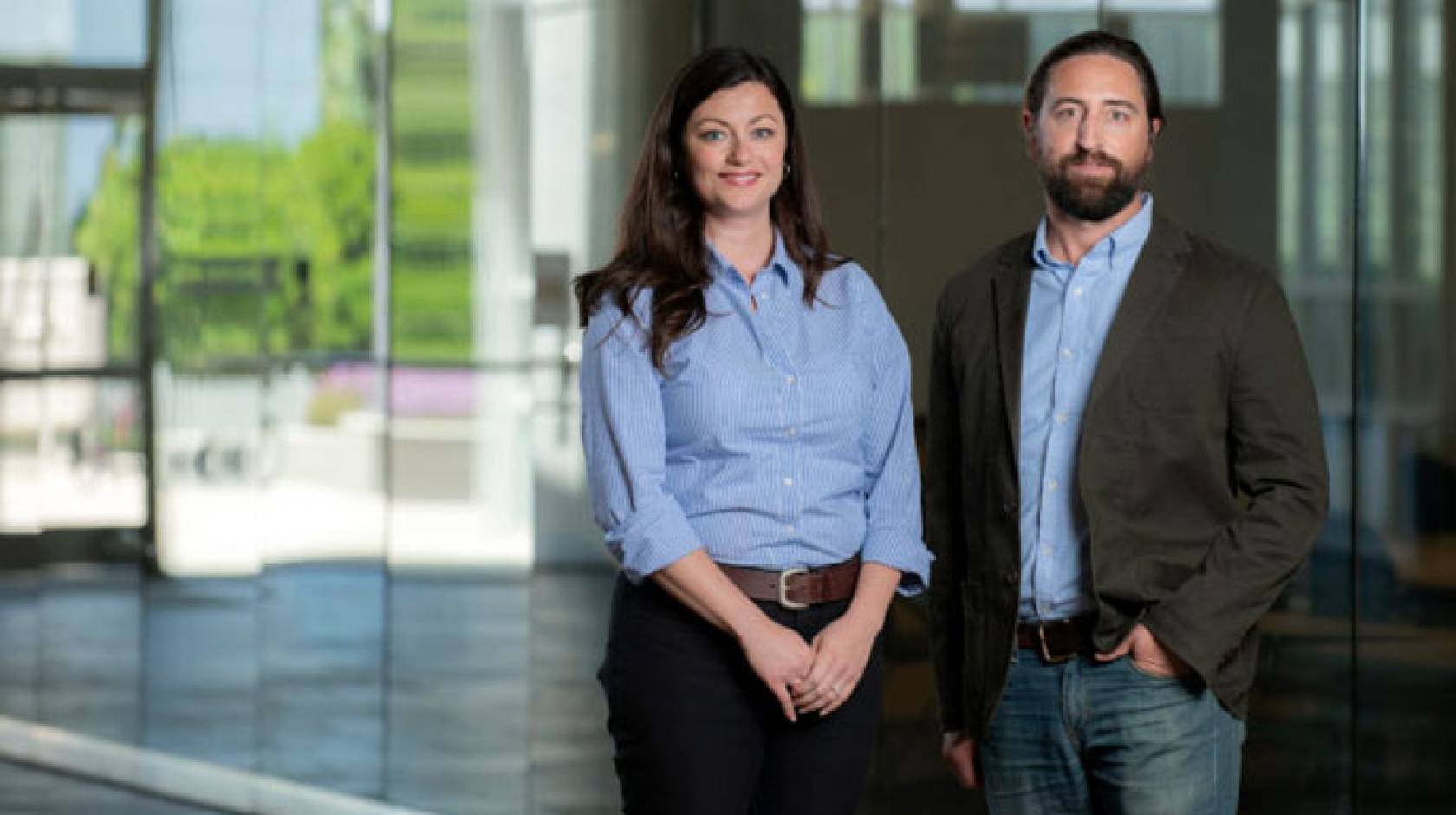 Credit: Steve Zylius/UC Irvine
University of California, Irvine researchers will help lead an unprecedented national effort to document the intricate cell types and states in breast tissue that underlie cancer. Compilation of the Human Breast Cell Atlas will be supported by a $4 million Seed Network grant from the Chan Zuckerberg Initiative.
The UC Irvine team — headed by Kai Kessenbrock and Devon Lawson of the Chao Family Comprehensive Cancer Center — spans multiple schools and disciplines and includes Jered Haun of The Henry Samueli School of Engineering and clinical researchers Kari Kansal, Erin Lin and Ritesh Parajuli of the School of Medicine. They will collaborate with lead investigators Nicholas Navin from the MD Anderson Cancer Center in Houston and Je Lee from the Cold Spring Harbor Laboratory in New York.
"We are currently experiencing the incredible convergence of genomics, bioengineering and computational biology, which now enables us to understand the complexity of the human body in unprecedented resolution," said Kessenbrock, an assistant professor of biological chemistry. "The Human Breast Cell Atlas will not only allow us to identify previously unrealized cell types, but also lead to a better grasp of how these cells communicate with each other in normal tissue homeostasis and disease."
The endeavor will generate a high-resolution, multidimensional depiction of the cell types and states in human breast tissue, as well as their variation across women, which will serve as a unique reference for studying conditions such as breast cancer, mastitis and lactation failure.
Over the past year — also with Chan Zuckerberg Initiative funding — Kessenbrock and Lawson conducted a pilot project in which more than 200,000 breast tissue cells from 20 individuals were profiled. The team documented over 12 cell types and 31 states.
In this new project, the researchers plan to greatly expand this initial effort by establishing a larger network of interdisciplinary investigators to build a breast cell atlas of 100 women of multiple ages, breast sizes/densities, ethnicities and body mass indexes with varied numbers of pregnancies and at different menstrual cycle and menopausal stages.
"This work will provide invaluable new details about the complexity of the organ and how it functions in diverse populations, which will facilitate new breakthroughs in our knowledge of how breast cancer arises," said Lawson, an assistant professor of physiology & biophysics. "I am confident that our work will impact the treatment of breast cancer patients in both the short and long term."
The Human Breast Cell Atlas Seed Network will be among 38 such groups — all with Chan Zuckerberg Initiative funding – contributing to the Human Cell Atlas, bringing together experimental scientists, computational biologists, software engineers and physicians in an international effort to map all cells in the human body as a resource for better understanding health and disease. All information will be available to the research community through the Human Cell Atlas data portal.