Six ways to bring deeper meaning to your meal by supporting farmers, farmworkers and the planet.
This Thanksgiving marks a welcome return to gatherings and rituals disrupted by a year of crises. For many, that comes with a renewed desire to make "thanks" and "giving" more prominent on the menu.
How can we use food as a lens for gratitude, reflection and serving the greater good? It starts with "enlightened eating," says UC Berkeley professor William Rosenzweig, whose class, Edible Education 101, is free and open to the public.
"Becoming an enlightened eater means waking up to the habits and thinking around our food," he said. "It's about asking: How could I make choices that result in healthier people and a healthier planet?"
Studies show that helping others increases our own sense of well-being. And mindful choices aren't necessarily more expensive ones — it can also mean shopping with a "make the most of what you have" strategy and getting more mileage out of your leftovers.
We asked UC experts for their tips on creating a feast that honors the people (and the planet) that make the holiday bounty possible.
Buy from local and small-scale farms
Be it sweet potatoes or your holiday turkey, you'll have a deeper connection to the food you eat if you get to know how it's grown. The best way to find out: Buy directly from the grower.
As the food basket of the nation, California grows almost everything on the typical Thanksgiving menu. And the state is gifted with an abundance of small, local farms that produce humanely grown livestock and organically grown produce.
Buying local means your food is often fresher, has a smaller carbon footprint and you can see all that has gone into producing what's on your plate. Plus, small farmers often have a closer, more vested relationship with their workers than larger agribusinesses.
"Whenever you have the privilege and the opportunity to buy from the person who grows your food, it's an amazing connection," Rosenzweig says.
"Don't just buy from the grower, have a conversation. Ask what's going well and what isn't. When you learn it takes 100 days to grow a carrot and how much work it takes to defend it from predators, it gives you a whole new appreciation for the meal."
Shop slowly and look for labels you can trust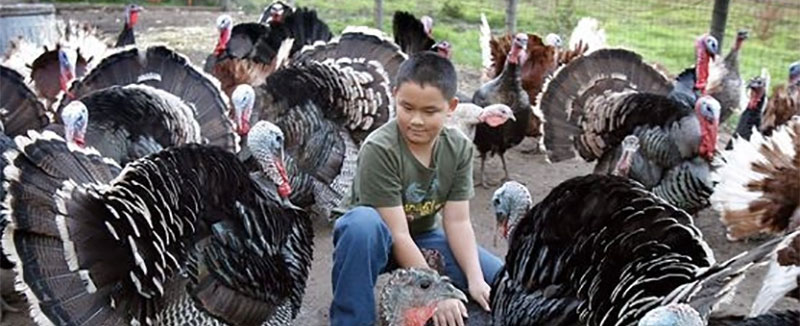 Even at the grocery store, you can make more mindful choices by seeking out food from small, local farms that is produced in humane and environmentally-responsible ways.
"Are you buying something that is farmed sustainably, organically and reduces the use of pesticides?" said Rosenzweig. "Don't make a rushed or automatic choice. This is an opportunity to wake up and learn more about what you are putting in your body."
Unfortunately, claims on the packaging can be misleading. Terms like "cage-free," "free-range," and even "humanely raised," are vaguely defined and not systematically monitored, so it's better to look for labels by reputable certification systems, such as Animal Welfare Approved, USDA-certified and Demeter Certified Biodynamic, according to FoodPrint, a nonprofit that promotes sustainable agriculture by helping consumers make low-impact food choices.
When picking out the holiday bird, UC Berkeley expert Jay Graham says to try and avoid poultry that was raised with antibiotics, which can be a sign that the animals live in crowded conditions.
Consider a heritage turkey, which is raised in an environment much more consistent with a turkey's natural life cycles. Unlike most commercially produced turkeys — which are bred for size — heritage turkeys maintain genetic diversity.
"Large, muscle mass 'Hulk Hogan' turkeys don't do very well in their environment and need lots of antibiotics to thrive," Graham said. Bonus: Heritage turkeys are bred for flavor — and with a smaller Thanksgiving, who needs an enormous bird?
Consider how workers are treated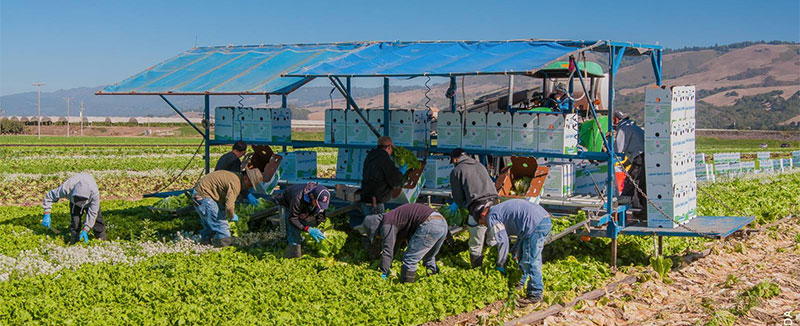 Another labeling system that has been gaining traction helps consumers identify products picked by workers who are treated fairly.
Some programs that address farm labor conditions include the Equitable Food Initiative, Fair Trade USA and the Fair Food Program.
COVID-19 outbreaks at meatpacking plants and large industrial farms put a new spotlight on the conditions of agricultural workers. For many, it raised the question: What do we need to do to protect those who make it possible for us to have this food?
Agricultural workers — many of whom are undocumented — are among the lowest paid and least protected groups in the U.S. labor force, said UC Berkeley Ph.D. student Vera Chang, who studies forces of social change and policy shifts in the nation's food industry.
The most robust systems, Chang said, are driven by workers themselves, enforced with legally-binding mechanisms and have transparent publicly-available data to back up claims, such as the Fair Food Program and Milk with Dignity that remedy human rights violations latent in tomato and dairy industries, respectively.
Rigorous monitoring has effectively eliminated instances of forced labor, sexual harassment and other forms of abuse while providing safety measures such as sick leave.
"Without a safe and protected agricultural workforce, reliable food supplies and healthy communities are not possible, Chang said. "The public health crisis underscores that protecting essential workers is a practical, moral, and national issue."
Support Indigenous communities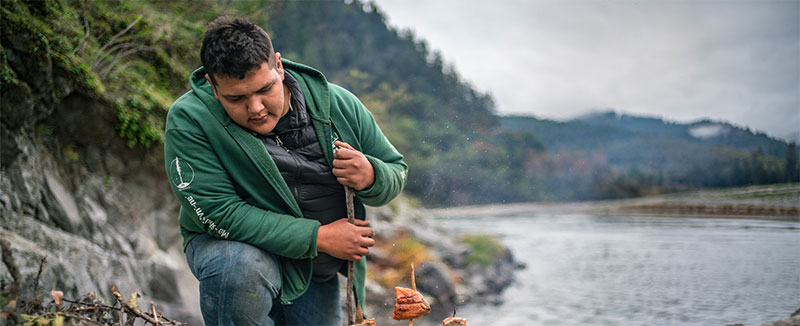 For many, Thanksgiving is a treasured holiday, filled with loved ones and delicious food. But its history and impact on native communities is troubling and painful. How can we approach the holiday with this in mind?
Learning more about local tribes and tribal traditions is a place to start, along with supporting businesses, political causes and nonprofits that benefit native communities. This is especially important given the devastating impact that the pandemic has had on these communities.
The themes of Thanksgiving, such as acknowledging the land, being grateful, coming together and supporting family and community have long been celebrated in Indigenous traditions, according to Dr. Elizabeth Hoover, a professor of environmental science, policy and management at UC Berkeley.
"There are thanksgiving feasts many times throughout the year: when the thunder starts, when the sap flows, when it's time for the seeds to be planted, when the first wild strawberries come out, when the green beans are ready, when the corn is ready, when the harvest is ready."
Native communities have rich food traditions. Learning about them and buying native foods has the benefit of also being healthful and eco-friendly. Other possibilities include making donations to local tribes and supporting tribal-led initiatives in your community, from land repatriation efforts to advocating for the removal of statues of those who enslaved native people.
Share the bounty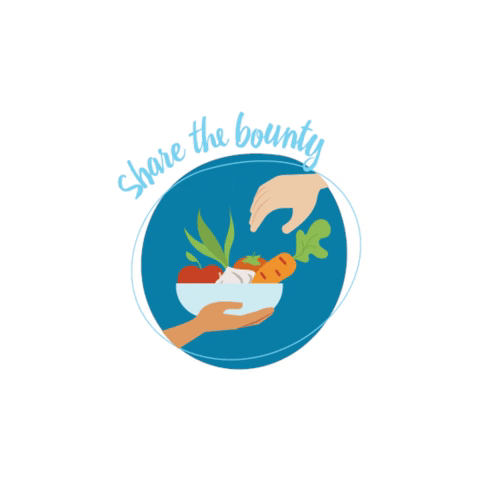 Invite others to share in the feast by supporting food banks, food delivery programs for seniors, UC food pantries and similar efforts. Consider volunteering your time by doing grocery runs or delivering meals, among other holiday activities.
Being separated from one another during COVID has given many of us a renewed desire for connection — and research suggests helping others in your community will increase your sense of happiness and well-being.
The same neural reward system that is linked to addiction spurs feelings of pleasure when we give to others.
"Connecting to others is what makes life worth living," UC Riverside happiness expert Sonja Lyubomirsky said in a recent interview with the charity Action for Happiness. "When we help others, we feel more connected to those people and to humanity as a whole."
Waste not, want not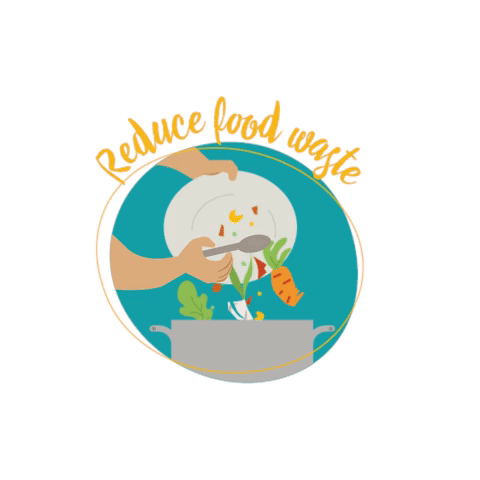 Worried your groaning table will lead to an overflowing compost bin?
Food waste doesn't only squander thousands of dollars each year, it's also a huge contributor to climate change. In fact, if food waste were a country, it would be the third-largest greenhouse gas emitter, behind China and the U.S.
Simple practices can make your food go farther, says Sue Mosbacher. She is coordinator of a statewide Master Food Preserver program run by UC's Division of Agriculture and Natural Resources.
"Rather than putting all that effort for a meal you eat in one day, you can enjoy it for two to three weeks if you preserve it properly," she said.
"It isn't just about putting things in jars for a year," Mosbacher said. "It's also about, 'How do you keep food so it doesn't go bad in the refrigerator? How do you store it in the pantry so the bugs don't get it?'"
The first step is to plan your shop and don't over-buy. Mosbacher's tip: Survey the pantry before you go. Jam and jelly make great glazes while lifeless frozen vegetables and the liquid from a can of tomatoes make for a flavorful soup stock.
After the meal, avoid the temptation to leave cleaning up for later and store the food right away. Time and temperature cause the growth of bacteria which spoil food faster. Cool warm food in the refrigerator before freezing it, and separate leftovers into smaller portions that you can thaw as you are ready to eat. Use freezer-safe bags and containers that keep out moisture, which can crystalize and cause freezer burn, and clearly label the bags for reuse.
Rather than eating turkey sandwiches for a week, give your leftovers a second life as mashed potato pancakes, crockpot cranberry sauce meatballs, creamy leftover turkey pasta or stuffing muffins, which also make great treats to deliver to neighbors.
"I spend a lot of time shopping and in the kitchen preparing food for holiday meals. I don't want to let that time and all the love and care that went into the preparation of the meal go to waste," Mosbacher said.