September 6, 2016
UC Newsroom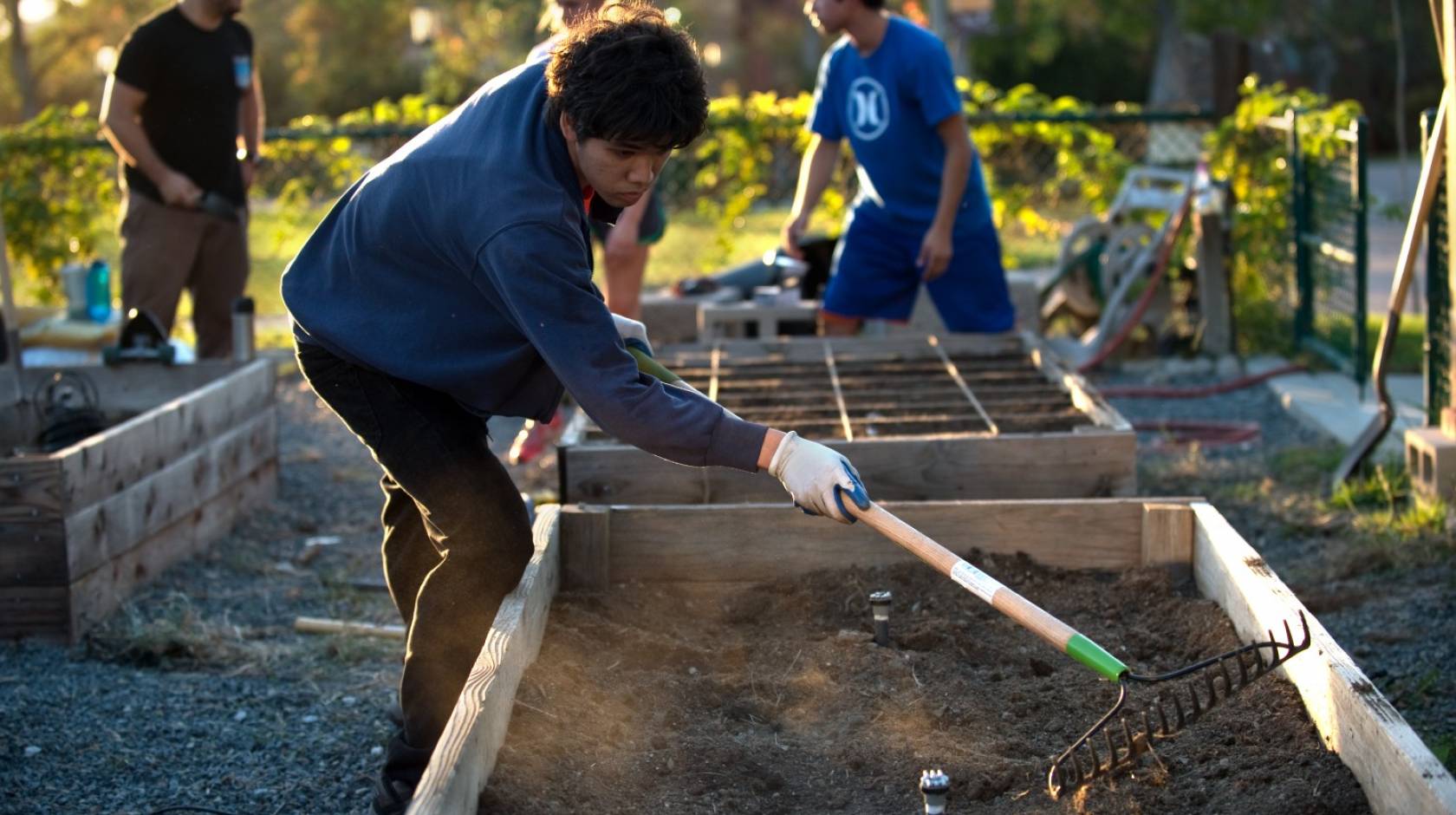 Sierra magazine has named UC Irvine, UC Davis and UC Santa Cruz among the top 20 colleges "doing the most to save the planet," in its annual Cool School rankings, released September 6.
All nine of UC's undergraduate campuses made the top 100 of the 2016 Cool School rankings, which Sierra compiles based on an assessment of university sustainability practices.
Irvine placed third out of more than 200 universities around the country, becoming the only university to score in the top 10 for seven consecutive years.
Sierra lauded UC Irvine as an "eco-leader," noting that the campus uses less energy today than it did in 2008, and that it excels in offering earth-friendly transportation options, a category it called "tough to conquer in car-crazy Southern California."
"UCI provides a wide range of ways for Anteaters to keep their commuting footprint negligible—bicycling resources, mass transit, the option for many to telecommute, and bike and car sharing," Sierra editors wrote." More than a third of the school's vehicles are all-electric, and another third are plug-in hybrids."
The magazine noted that UC Davis is a mainstay every year among its top 10, in part, because its students live such a green lifestyle: 83 percent of Aggies commute to class sustainably, either by walking, biking or taking public transit.
Davis also demonstrates a strong commitment to sustainability in its daily operations.
"During construction-related demolition, Davis diverts 96 percent of the resulting waste, and the school's 62-acre solar array generates 14 percent of the campus' electricity. Davis is a noted water leader, too: In 2015, the school reduced its irrigation needs by 30 percent and developed ways to conserve an additional 61 million gallons per year," Sierra said.
UC Santa Cruz was among the best, in part, because of its commitment to organic food and sustainable eating practices. Editors noted that one-third of Santa Cruz's cafeteria budget goes toward organic ingredients that were produced within 250 miles of campus, including from the university's own 30-acre farm.
"The Banana Slugs also run their own bicycle library, and the school reduced its water use by 36 percent between 2005 and 2015.The campus is full of old-growth redwood trees and wild deer, and boasts epic views of the Monterey Bay," Sierra said.
UC Merced is also becoming a regular fixture on the Cool Schools ranking, cracking the top 100 for the fourth time in five years.
UC Merced remains the only university in the nation to have all of its buildings certified by the U.S. Green Building Council's Leadership in Energy and Environmental Design (LEED) program, meaning they meet or exceed standards for sustainability in design and operations.
And UC Merced is on track to meet two major benchmarks: UC President Janet Napolitano's Carbon Neutrality Initiative goal to emit zero net greenhouse gases from its buildings and vehicle fleet by 2025, something no other major university system has done; and the campus's own Triple Zero Commitment to consume zero net energy and produce zero waste and zero net greenhouse gas emissions by 2020.
"We are delighted that the rest of the country is learning what we at UC Merced have always known," Chancellor Dorothy Leland said. "UC Merced is a hub of innovation, conservation and smart technology. We are proud to be a 'cool school' in every sense of the word."