October 14, 2022
UC Newsroom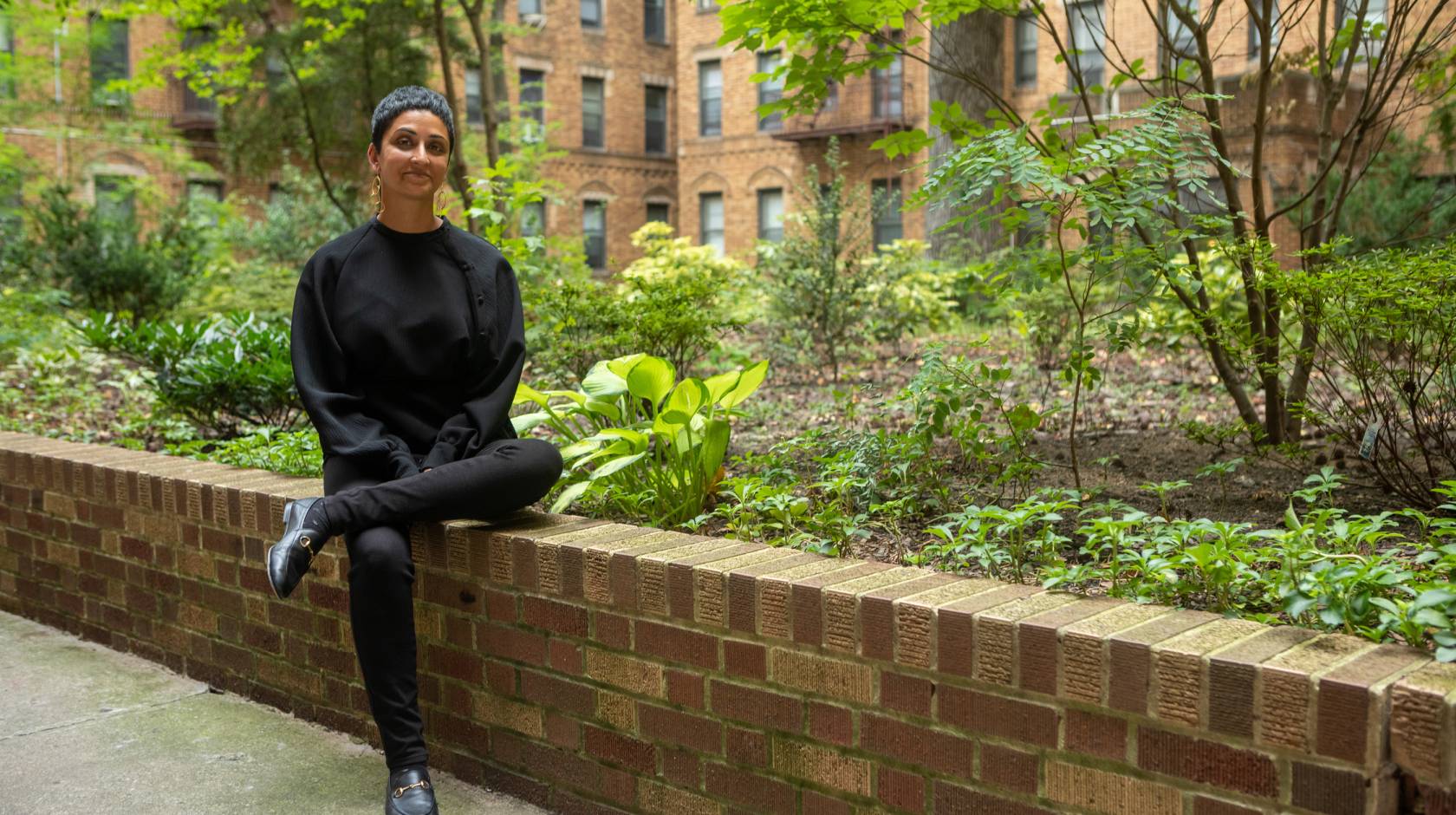 Credit: John D. and Catherine T. MacArthur Foundation
Six University of California alumni are among 25 people selected by the MacArthur Foundation to receive prestigious 2022 MacArthur fellowships in recognition of their extraordinary creativity, drive and talent, and the promise of even greater things to come.
This year's fellows will receive an $800,000 no-strings-attached grant, paid out over five years, that they are free to use however they wish. Many previous winners of the so-called 'genius grants' have gone on to great renown in their respective fields. Earlier this month Carolyn Bertozzi, a UC alum who was named a MacArthur fellow in 1999, was awarded a Nobel Prize for developing the field of bioorthogonal chemistry.
This year, UC winners include a sociologist, a digital humanist, a chemist, a musician, a health justice lawyer and a doctor who studies the effects of incarceration on human health.
"The 2022 MacArthur fellows are architects of new modes of activism, artistic practice, and citizen science. They are excavators uncovering what has been overlooked, undervalued, or poorly understood. They are archivists reminding us of what should survive," said MacArthur Fellows Director Marlies Carruth.
UC's 2022 MacArthur fellows are:
Jennifer Carlson, sociologist
Carlson received a Ph.D. in sociology in 2013 from UC Berkeley. She studies gun culture in the United States and investigates the motivations and assumptions that drive gun culture. Today she is an associate professor in the School of Sociology and the School of Government and Public Policy at the University of Arizona.
"Gun politics in the United States is about so much more than guns themselves. It's about identity, it's about feelings of safety and security. It is about rights. It's about so many things where the stakes are extremely, extremely high," Carlson said.
 P. Gabrielle Foreman, literary historian and digital humanist
Foreman earned a Ph.D. in 1992 from the University of California, Berkeley. Today she is a professor of American Literature and African American Studies and History at Pennsylvania State University and is also the founding co-director of the Center for Black Digital Research/#DigBlk.
"I think it's important not only to revive and find and make available histories that have been erased, but also to think about why they have been erased," Foreman said.
Danna Freedman, synthetic inorganic chemist
Freedman, who received a Ph.D. in 2009 from UC Berkeley, is a chemistry professor at the Massachusetts Institute of Technology, where she creates new molecular materials with unique properties directly relevant to quantum information science.
"Quantum information science is a revolutionary new approach to sensing, computation, communication. In each of these areas, we have the potential to address challenges that are at the forefront of science," Freedman said.
Martha Gonzalez, musician, scholar and artist/activist
Gonzalez earned a B.A. from UCLA in 1999. Today, she is an associate professor in the Intercollegiate Department of Chicana/o Latina/o Studies and director of the Scripps Humanities Institute. The MacArthur Foundation recognized her for strengthening cross-border ties and advancing participatory methods of artistic knowledge production in the service of social justice.
"As a Chicana feminist I am really concerned with the liberation of all people that are oppressed by systems of power. And as a musician, I'm bringing my skill sets in order to have communities dissect these systems of power through music and music dialogue," Gonzalez said.
Priti Krishtel, health justice lawyer
Krishtel received a BA from UC Berkeley in 1999. Today she is the co-founder and co-executive director of the Initiative for Medicines, Access, and Knowledge (I-MAK), which works for a more equitable process for drug development and access. The MacArthur Foundation recognized her for exposing the inequities in the patent system and working to increase access to affordable, life-saving medications on a global scale, noting that her work is galvanizing a movement to center people instead of only commercial interests in medicine's patent policy.
"When we don't have competition in the market, drug prices explode out of control. And the consequence for our health system, for patients, for families who are waiting for life-saving or life-maintaining medication; it's personal and it comes at a huge cost to human lives," Krishtel said.
Emily Wang, primary care physician and researcher
Wang received a Master of Applied Science from UC San Francisco in 2008. She is affiliated with the Yale School of Medicine where she currently serves as a professor in the Department of Internal Medicine and holds an additional appointment in the Department of Social and Behavioral Sciences at the Yale School of Public Health and is the director of the SEICHE Center for Health and Justice.
The MacArthur Foundation recognized her for partnering with people recently released from prison to address their health needs and the ways that incarceration influences chronic health conditions.
"Often the focus is on the carceral systems themselves and the care that's delivered behind bars. But in fact, our studies and in others, it's actually the transition home and the post-release time frame that individuals are at the highest risk of dying, of hospitalization, often from preventable conditions," Wang said.