Turning ideas into enterprise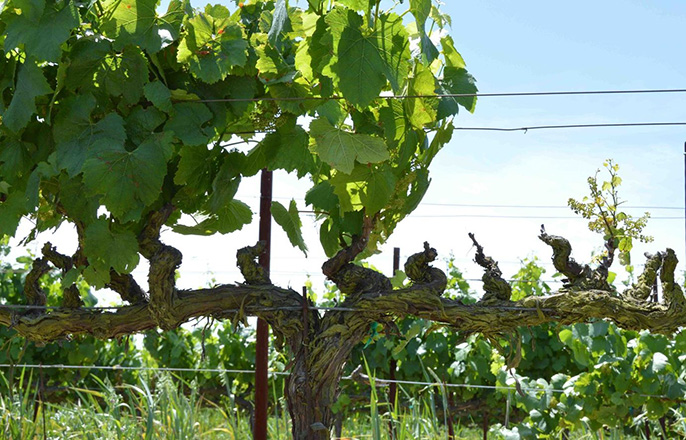 Grape growers lose an estimated $1.5 billion each year to fungal infections that damage vines after necessary pruning. Philippe Rolshausen, a researcher at the University of California, Riverside, is helping them fight back. He first developed an organic, beeswax-based sealant that growers can apply to pruning wounds to protect them from fungal diseases. He then founded Agrobiomics, a Temecula-based startup that makes the commercial sealant (CropSeal) and sells it to farmers.
In taking his research from the lab to the marketplace, Rolshausen, a specialist in subtropical horticulture at the UC Cooperative Extension, turned to UC Riverside's Office of Technology Commercialization, which is directed by Brian Suh.
"I knew that my invention had commercial potential, but having never brought a product to market, it was extremely valuable to receive assistance from the Technology Commercialization Office. Brian's team was instrumental in the drafting and signing of the license agreement between UCR and our start-up company, Agrobiomics," Rolshausen said.
In recognition of Riverside County's Innovation Month, held in April, Suh highlighted the university's role in promoting innovation and entrepreneurship that benefits Riverside County and the Inland Empire. This fiscal year, Suh's team, which is part of the university's Office of Research and Economic Development, has granted licenses to six companies that are commercializing UC Riverside inventions. In addition to Agrobiomics, the office has facilitated agreements with the following companies: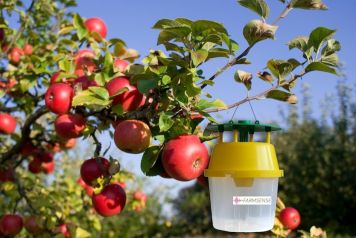 FarmSense — this UC Riverside-affiliated startup company has licensed an inexpensive, easy-to-use monitoring system for mosquitoes and other flying insects developed by Eamonn Keogh, professor of computer science in UC Riverside's Bourns College of Engineering. The sensor traps insects and provides real-time data on which species are present in a particular area, allowing farmers to quickly respond to crop infestations. The company is led by UC Riverside alum, Shailendra Singh, and it is currently conducting field trials overseas.
SmartDocFinder — this UC Riverside-affiliated startup company has licensed patent-pending technology developed by Vagelis Hristidis, a professor of computer science in UC Riverside's Bourns College of Engineering and his current and former graduate students Ryan Rivas and Matthew Wiley. The big data-driven service enables patients to select healthcare providers in a personalized manner. The startup is led by Wiley, a UC Riverside alum, and is supported by Riverside's ExCITE incubator program.
Sponge — this UC Riverside-affiliated startup company has licensed UC Riverside patent-pending technologies developed by Cengiz Ozkan, professor of mechanical engineering, Mihri Ozkan, professor of electrical and computer engineering, and graduate students from their lab Hamed Hosseini Bay, Andrew Patalano, and Fabian Villalobos, all within UC Riverside's Bourns College of Engineering. Sponge is a reusable, carbon-based material that is designed to absorb oil-based contaminants. This material has applications in emergency response, filtration systems, and personal and household care. The company placed second in the world's largest clean-tech business idea competition, Climate Launchpad 2016, and has been accepted into Europe's clean-tech accelerator, Climate KIC. It was also recently accepted into Plug and Play, a global innovation accelerator for startups based in Silicon Valley.
SureHarvest Services — this company invents and commercializes systems that drive sustainable value creation in the agri-food supply chain. The company licensed a UC Riverside patent-pending technology invented by David Crowley, a retired professor of environmental sciences, Carol Lovatt, a professor of plant physiology, and Salvatore Campisi-Pinto, a former UC Riverside postdoctoral scholar, to develop an optimization tool for avocado production.
TusPark Ventures GTQY USA — this company has licensed UC Riverside patent-pending technologies developed by Albert Wang, a professor of electrical and computer engineering, using visible light for communications for commercial applications.
Suh said the most successful commercial products to originate from UC Riverside have historically been agriculture-based, with UC Riverside's Tango mandarin citrus variety boasting more than 40 commercial licenses in the United States and internationally since 2005. He said the office is looking forward to working across the campus as other colleges — including the School of Medicine — continue to grow.
"Whether it be a drug, an electronic device, or a new chemical process, our goal is to ensure that wherever possible UCR research is translated into something real, where it can benefit society, positively impact economic development in the region, and strengthen the university's reputation," Suh said.
On top of the six agreements signed this fiscal year, Suh and his team are currently in negotiations with four additional companies; which far exceeds the three agreements executed in fiscal year 2016. Suh continues, "We want to continue this momentum and leverage the growing entrepreneurial excitement, infrastructure, and ecosystem on campus and throughout the county."
UC Riverside's participation in Riverside County Innovation Month is led by the Entrepreneurial Proof of Concept & Innovation Center (EPIC) with support from the Office of Technology Commercialization. Both groups are part of the university's Office of Technology Partnerships, led by associate vice chancellor, Rosibel Ochoa.