September 10, 2019
UC Newsroom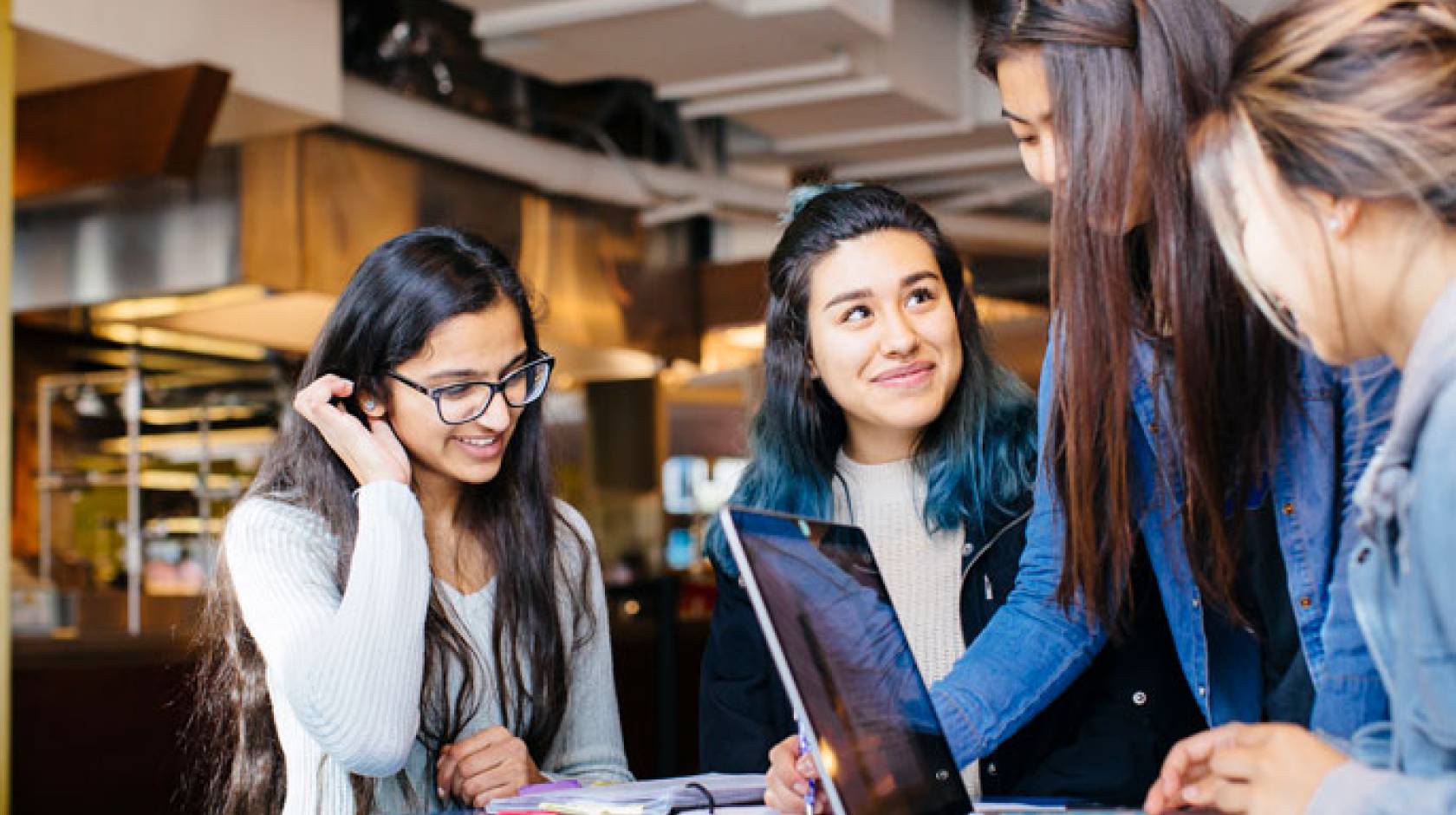 Five UCs stand among the top 10 public universities in the country for undergraduate education, according to U.S. News & World Report's 2020 Best Colleges rankings.
The rankings, released Sept. 9, place all nine of UC's undergraduate campuses among the nation's top 50 public universities, including UC Merced, which climbed 23 spots from its ranking last year. UC campuses also dominated U.S. News' new social mobility rankings, with UC Riverside named the nation's top university for enrolling and graduating large numbers of low-income students.
Continued excellence
UC campuses ranked as half of the nation's top dozen publics, with UCLA and UC Berkeley claiming first and second place, followed closely by UC Santa Barbara (No. 7), UC Irvine (No. 9), UC San Diego (No. 10) and UC Davis (No.11).
UC Santa Cruz (No. 34), UC Riverside (No. 39) and UC Merced (No. 44) rounded out the top 50. This is UC Merced's first year in the prestigious top 50 group, only 15 years after it first opened its doors.
U.S. News & World Report's Best Colleges rankings, now in their 35th year, are released each fall. Nearly 1,400 schools were ranked this year across 15 diverse measures of academic quality that emphasize academic reputation, financial resources, selectivity in admissions and student outcomes.
This year, for the first time, the magazine also published rankings on how effective colleges are in advancing social mobility, a subcategory that reflects the size of the student population that receives federal Pell Grants and the proportion of those students who graduate. According to U.S. News, most students who receive Pell Grants come from households with family incomes under $50,000 annually.
The magazine named UC Riverside the No. 1 school for social mobility among all private and public schools based on the fact that it enrolls more students with Pell Grants than almost any university in the country — and more than the entire Ivy League combined.
In fact, UC campuses crowded out all other colleges and universities on the social mobility ranking, with UC Riverside, UC Santa Cruz and UC Irvine sweeping the top three spots, followed by UC Merced (No. 7), UC Davis and UC Santa Barbara (tied for No. 9), UCLA (No. 13), UC San Diego (No. 21); and UC Berkeley at No. 70.
Chancellor Kim A. Wilcox said he welcomed UC Riverside's recognition for its success in helping students move up the economic ladder. He noted that many of the global and national rankings that come out each year have yet to fully embrace this measure of excellence, although it is central to the work that every college and university should be doing.
"UC Riverside is not a newcomer to the social mobility movement," Wilcox said. "It's been part of our ethos for a generation, and we are heartened that rankings publications are starting to catch up — but they are not there yet."
UC Merced also earned some impressive accolades as the top university in the country for student outcomes and outperforming expected graduation rates. It made the biggest leap of any university, moving from No. 136 to No. 104 overall and from No. 67 to No. 44 among public universities. The university has risen 61 places in the overall ranking in the past two years.
U.S. News & World Report's 2020 rankings are only the most recent to highlight the UC system's excellence in both academics and social mobility. All nine UC undergraduate campuses were recently recognized by Washington Monthly as colleges that do the most for the country; while six UCs were among MONEY's top 12 in its new Best Colleges ranking, which named UC Irvine the best school in the country.