September 23, 2021
Robyn Schelenz
,
UC Newsroom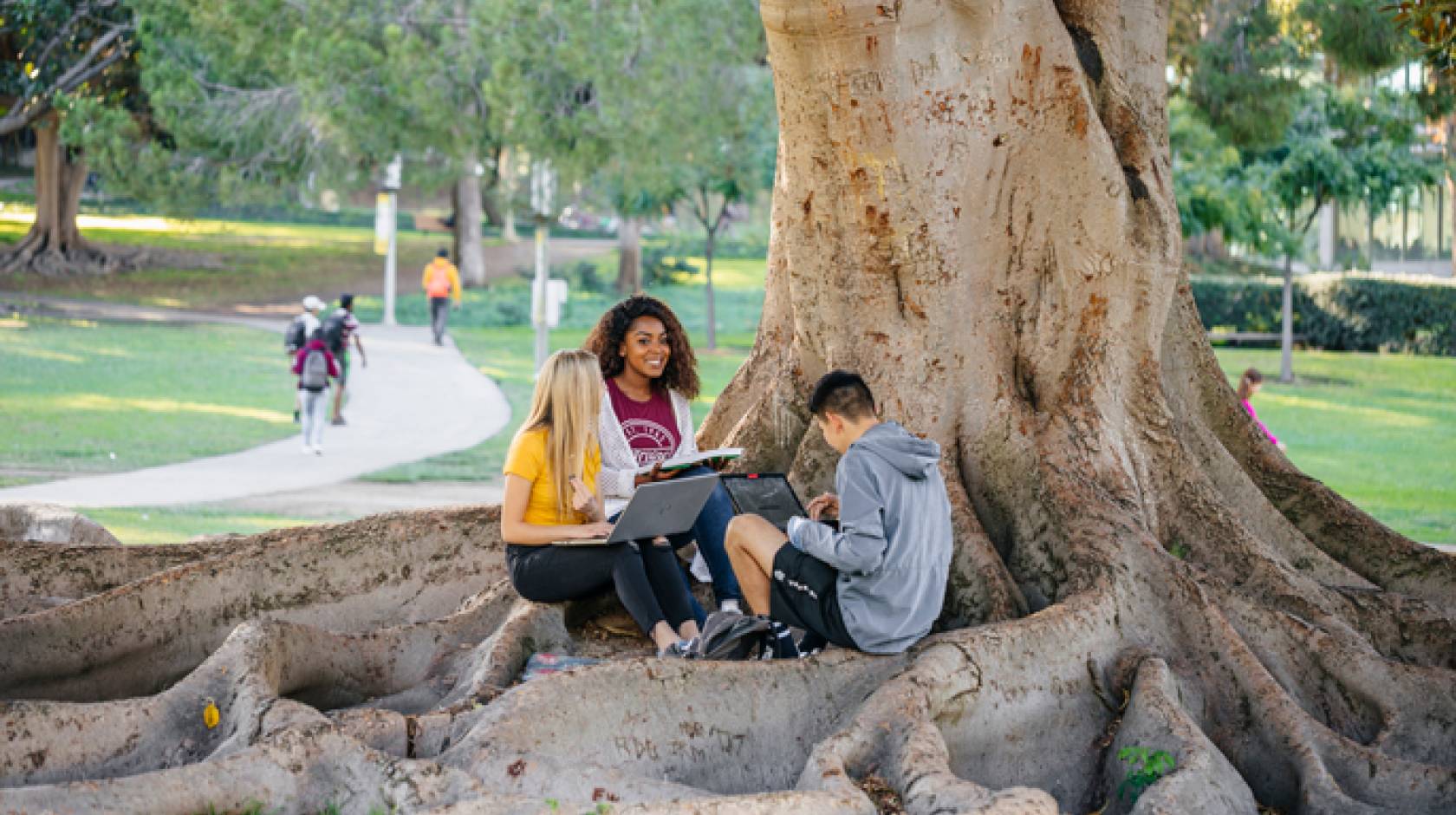 Credit: Elena Zhukova/UC Irvine
The University of California is once again a leader in university sustainability, according to new rankings released by Sierra Club and Princeton Review.
Despite the pandemic, the university and its campuses made progress on a variety of projects as the system works to meet its goal of achieving carbon neutrality by 2025.
Sierra, the official magazine of the Sierra Club, ranked 328 undergraduate colleges and universities as part of its annual "Cool Schools" list. Five UC campuses made the Top 20, with UC Irvine leading the way at No. 2, UC Berkeley at No. 6, UC Merced at No. 7, UC Santa Barbara at No. 16 and UC Davis at No. 20. UC Santa Cruz came in at No. 23, UC San Diego at No. 34, UC Riverside at No. 43, and UCLA at No. 64. All nine UC undergraduate campuses were in the top 20 percent of the schools that Sierra evaluated.
"I am so pleased that once again Sierra magazine has recognized UC Irvine as the nation's No. 2 'Cool School' for our leadership and achievements in this important area," UC Irvine Chancellor Howard Gillman said. "Across our campus, in virtually every academic discipline, our students, staff and faculty are actively pursuing the effective stewardship of the world we all live in."
UC Irvine has been in the top 10 of the Sierra Club list for an unmatched 12 years, notching four first-place finishes. Its history of environmental stewardship traces back to Nobel Prize-winning research by chemistry professor F. Sherwood Rowland and then-postdoctoral researcher Mario Molina (later a UC San Diego distinguished professor), who sounded the global alarm that chlorofluorocarbons (CFCs) from aersol spray cans were destroying Earth's ozone layer.
Today, Sierra hails UC Irvine for its 150 sustainability-related programs and initiatives, its 21 LEED Platinum buildings, and its sustainable vehicle infrastructure, which drew a visit from Secretary of Labor Marty Walsh this summer. Students at UC Irvine also demonstrate exceptional leadership on sustainability projects, most recently establishing an Environmental Justice Collective to address social justice and sustainability. As a Bee Campus USA member, UC Irvine is also increasing native plant life, providing bee nest sites and reducing use of pesticides.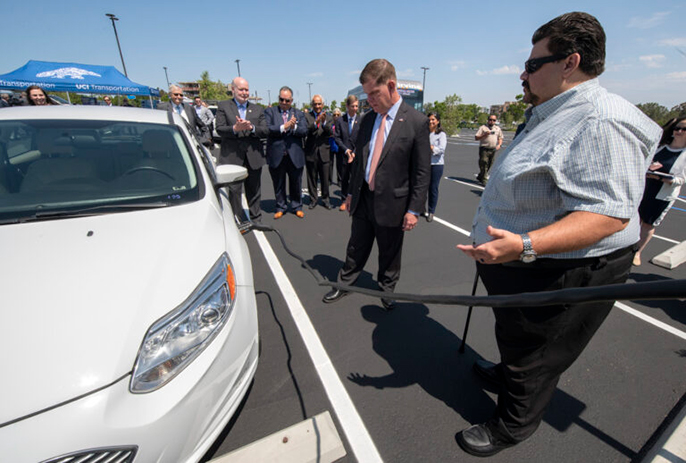 Other UC campuses also received top marks from Sierra in its "Top 20 Coolest Schools of 2021" release:
UC Berkeley jumped seven slots from their 2020 ranking, having emerged from lockdown with a campus sustainability plan to fully decarbonize the campus by 2028 and ambitious water-resilience plans for coping with drought.
UC Merced, which announced last December that it had achieved carbon neutrality ahead of schedule, was cited for its student sustainability badge requirement. Sierra also called out its Pop-Up People's Pantry program to help feed the community via its campus greenhouse, among other programs.
UC Santa Barbara received plaudits for its zero-emissions electricity policy, Edible Campus program and food justice student reading group, as well as efforts to expand its Green Offices and Green Labs certification to remote work spaces.
UC Davis earned praise for using the pandemic to to begin construction on a project to fully electrify its heating system. Its Living Landscape Adaptation Plan is also forward-thinking, looking 70 years into the future to transition campus landscape to climate-resilient plant species.
The Sierra rankings are based on scores from the Sustainability Tracking, Assessment & Rating System (STARS) system and surveys provided to Sierra. The magazine then uses its own own weighting criteria across 18 categories ranging from "curriculum" to "water" to assess campus standings.
Princeton Review included three UC campuses on its 2022 Green Honor Roll for having the highest possible scores for sustainability: UC Merced, UC Berkeley and UC Irvine. The list, comprised of just 27 institutions nationwide, only includes schools that have received Princeton Review's highest possible Green Rating score.
On a scale of 60 – 99, their Green Rating factors in whether students on campus have a quality of life that is both healthy and sustainable; how well a school is preparing students for employment in the clean-energy economy of the 21st century as well as for citizenship in a world now defined by environmental concerns and opportunities; and how environmentally responsible a school's policies are.
"Being on the green college honor roll institutionalizes our campus commitment to sustainability in operations, research and education. We are committed to being a living lab and supporting the UC Merced community in sustainable practices," said UC Merced Directory of Sustainability Mark Maxwell.
Princeton Review also publishes a Green Colleges list, which included all UC undergraduate campuses in its most recent iteration among its "416 Green Colleges," with UC Santa Cruz at No. 11, UC Santa Barbara at No. 13 and UC Berkeley at No. 17. The Green Colleges list combines a campus' Green Rating with student opinion surveys on how sustainability issues influenced their education and life on campus; administration and student support for environmental awareness and conservation efforts; and the visibility and impact of student environmental groups. Its newest ranking will refresh in October.