September 28, 2021
Robyn Schelenz
,
UC Newsroom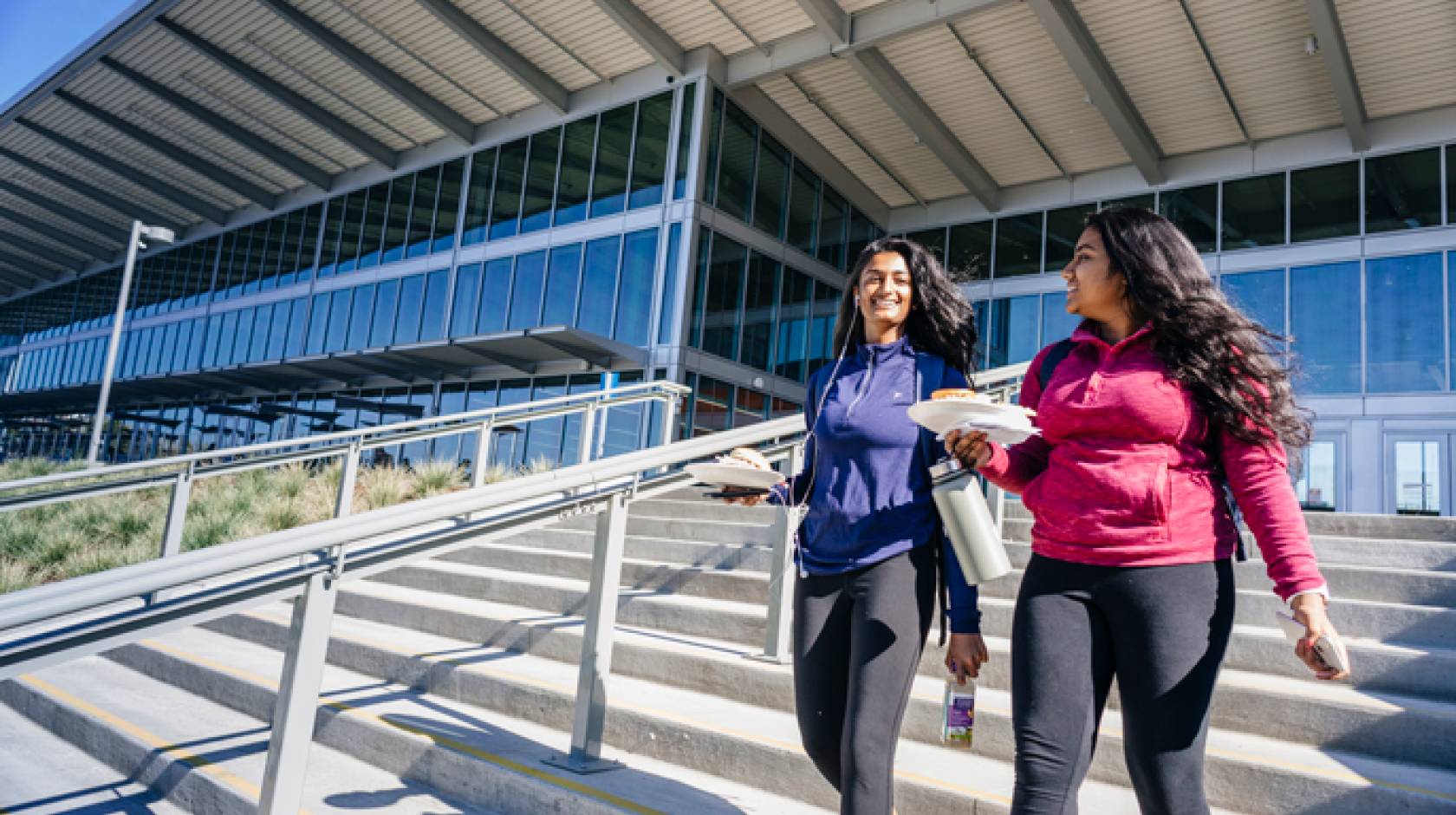 Credit: Elena Zhukova/University of California
The University of California was honored with a 2021 Green Power Leadership Award today (Sept. 28) by the U.S. Environmental Protection Agency (EPA) for accelerating the transition to clean energy.
Winners of the award were announced at the Renewable Energy Markets Conference, and included Microsoft, Starbucks, Dane County, WI and Boston University, in addition to UC. The EPA's Green Power Partnership program has presented the awards annually since 2001.
"It's an honor to be recognized by the EPA for our efforts on behalf of the UC community and California," said David Phillips, UC's associate vice president for Capital Programs, Energy & Sustainability. "With so much at stake for our planet, the future of energy is indeed green and the University is committed to continuing to help lead the way there."
UC uses nearly 481 million kilowatt-hours (kWh) of green power annually, which represents about 46 percent of its total power purchases. According to the EPA, which ranked UC No. 1 in July on its annual Green Power Partnership list of top college and university green power users, the University's green power use is equivalent to the annual electricity use of more than 45,000 average American homes.
Green power is electricity generated from environmentally preferable renewable resources, such as wind, solar, geothermal, biogas, eligible biomass, and low-impact hydroelectric power.
UC previously won the award in 2018 for its bold steps to power its full 10-campus system with both on- and off-site sources of renewable electricity, and its contributions in helping to build the market for green power. At that time, per the EPA, UC's green power use of almost 183 million kilowatt-hours (kWh) was equivalent to the electricity use of nearly 17,000 average American homes annually.
The EPA grants the award based on the quantity of green power used relative to the organization's size, the impact and innovation of an organization's green power, and the extent to which an organization's actions establish a model for others to follow, among other criteria.
UC's sustainability leadership in the higher education sector has been widely recognized. Sierra magazine placed five UC campuses in its Top 20 "Cool Schools" this year and The Princeton Review put three campuses on its selective 27-school "Green Honor Roll," including UC Merced, the first public research university in the country to achieve carbon neutrality.
UC launched its Carbon Neutrality Initiative in 2013 with a commitment to cutting greenhouse gas emissions from its buildings and vehicle fleet to net-zero by 2025. The University expanded upon this goal in 2018, announcing that 100 percent of its electricity will come from renewable or zero carbon sources by 2025.