August 30, 2017
UC Newsroom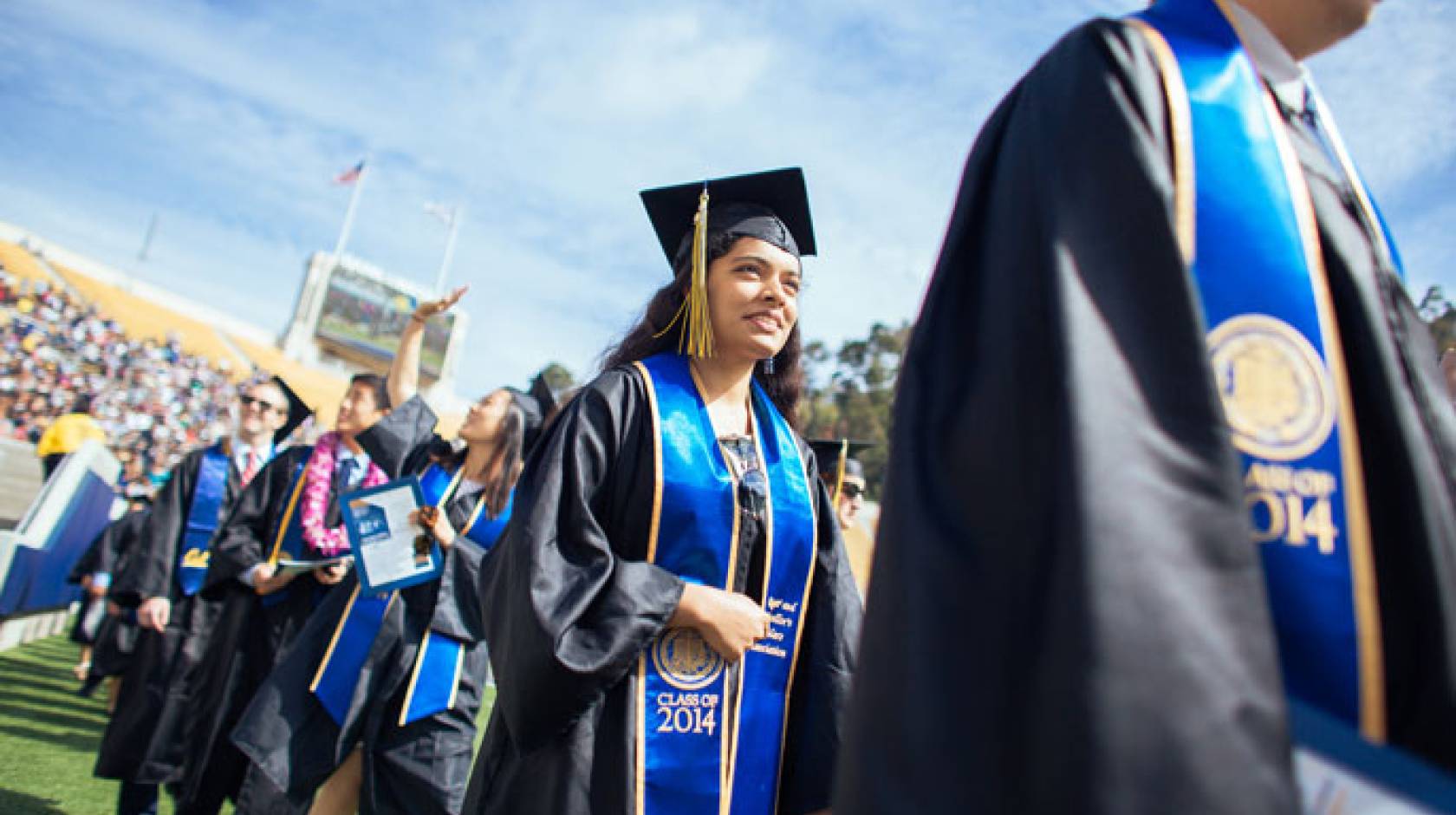 Six UCs are among the top 25 universities in the country, according to newly released Washington Monthly rankings that rate institutions based on their contributions to the public good.
UC San Diego ranked sixth, with UC Davis also included among the top 10 at No. 9. UC Berkeley and UCLA ranked 14th and 15th, respectively, while UC Irvine followed at 20th and UC Riverside 21st.
"It is an honor to once again be recognized as an exceptional university for demonstrating multiple pillars of academic excellence," said UC San Diego Chancellor Pradeep K. Khosla. "From our research in climate science and the human microbiome, to our commitment to public service and social mobility, UC San Diego's academics center on tackling the pressing challenges of our time to benefit humankind."
The magazine evaluated 1,404 colleges and universities based on three categories: social mobility, research, and community and national service.
UC fared particularly well on social mobility, with five schools in the top 20: UC Merced, fifth; UC Davis, eighth; UC Irvine, 16th; UCLA, 19th; and UC San Diego, 20th. Social mobility refers to how well a school recruits and graduates low-income and first-generation students, along with median earnings after graduation and student loan repayment rates.
"UC Merced takes pride in giving all of our students an affordable, high-quality education and the support and services they need to succeed," said UC Merced Chancellor Dorothy Leland, who like many in the UC system was a first-generation student herself. "In one of the most underserved regions in the state, we are providing students with a transformative, life-changing experience."
The new ranking follows on the heels of others published this month that highlight the university's excellence: Sierra Magazine's "Cool Schools" list and the Academic Ranking of World Universities.