October 10, 2018
UC Newsroom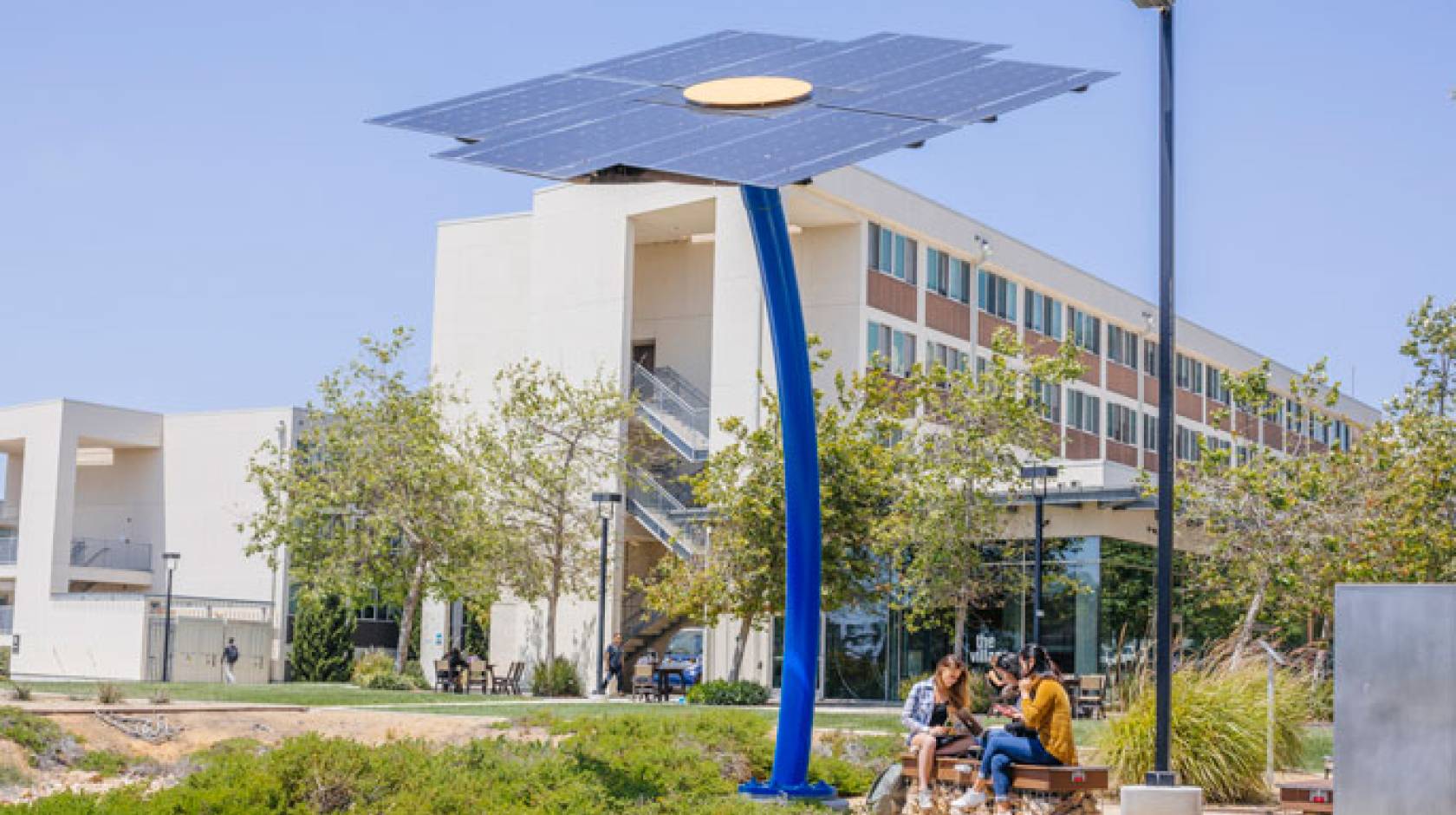 Credit: Dawn Elizabeth Johnsen
The U.S. Environmental Protection Agency honored the University of California with a 2018 Green Power Leadership Award today (Oct. 10) for its strong commitment to using clean, renewable energy sources.
The award was announced during the 2018 Renewable Energy Markets Conference in Houston, Texas, where UC President Janet Napolitano was named the 2018 Green Power Leader of the Year by the Center for Resource Solutions. The award honors her outstanding leadership and influence in support of renewable energy.
In a short videotaped acceptance speech, Napolitano called renewable energy critical to environmental sustainability, economic well-being and the security of the planet.
"We need to be bold and ambitious with our solutions to climate change," Napolitano said. "For its part, the University of California has set a goal of becoming carbon neutral by 2025. Together, we can multiply the impact of our individual efforts."
UC was one of just five organizations nationwide to be honored by the EPA with a leadership award for direct project engagement, a category that recognizes the bold steps UC has taken to power the 10-campus university system with both on- and off-site sources of renewable electricity, and its contributions in helping to build the market for green power.
In bestowing the award, the EPA named UC as one of the nation's best universities for its use of renewable energy, listing it as 4th among its top 30 green power partners in higher education.
"We're gratified that the EPA recognizes the big strides that UC campuses have made in moving toward carbon-free sources of electricity," said David Phillips, UC's associate vice president for Energy and Sustainability. "Our campuses — and especially our students — are deeply committed to addressing climate change and showing that UC can meet its energy needs in ways that support clean air and a healthy environment."
About 15 percent of UC's electricity comes from a mix of solar, wind, biogas and other renewable sources, and the university is ramping up to do much more.
Phillips announced earlier this year that UC plans to get 100 percent of its electricity from renewable or zero-carbon sources by 2025, the same year it aims to achieve carbon neutrality. And beginning in June 2019, UC will no longer use fossil fuels for on-site space or water heating in new buildings or those that undergo major renovations.
It's the second year in a row that the EPA has recognized UC's leadership and commitment to "green" energy, which it defines as electricity that is generated from environmentally-preferable resources. According to the EPA, UC's current green power use of almost 183 million kilowatt-hours (kWh) is equivalent to the electricity use of almost 17,000 average American homes annually.