UC ranks highly in global excellence, value in new rankings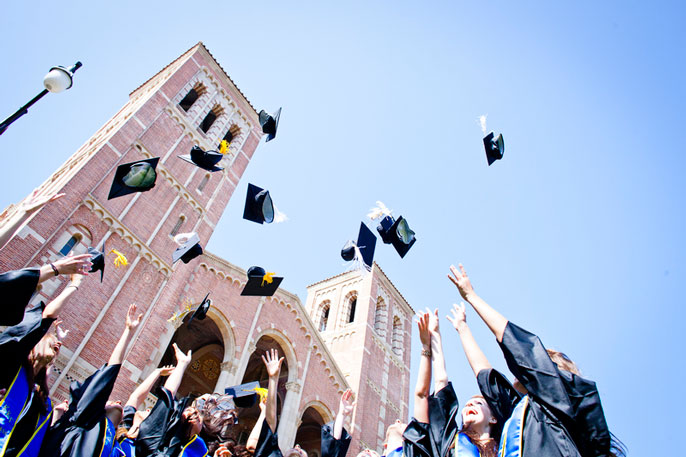 University of California campuses earned high marks in two recently released rankings of higher education institutions. The rankings demonstrate the UC system's exceptional quality both internationally and in terms of providing an undergraduate education that delivers a high return on investment.
Center for World University Rankings
Seven of the UC system's 10 campuses placed among the top 100 universities in the world, with four campuses ranking in the top 20, according to an assessment by the Center for World University Rankings, which listed the top 1,000 universities.
Campuses were measured on eight quantifiable factors, including educational quality, faculty quality, alumni employment, and the number of publications, patents, and research citations produced. The Center for World University Rankings is the largest academic ranking of global universities, with more than 25,000 institutions of higher education evaluated worldwide to compile its list.
The UC campuses listed include:
7. UC Berkeley
15. UCLA
17. UC San Diego
18. UC San Francisco
49. UC Davis
58. UC Santa Barbara
88. UC Irvine
Money Magazine Best Colleges Rankings
Seven of UC's nine undergraduate campuses were named among the top 100 "best values" in Money Magazine's Best Colleges rankings, also released this month. Money evaluates which schools provide the best value based on 24 factors in three evenly weighted categories: quality of education, affordability and outcomes.
Of the approximately 2,000 four-year U.S. colleges and universities evaluated, UC campuses ranked as follows:
5. UC Berkeley
14. UC San Diego
16. UC Irvine
17. UC Davis
20. UCLA
41. UC Santa Cruz
92. UC Santa Barbara
For more information and a detailed explanation of methodology, please see the rankings websites below:
Center for World University Rankings website