October 12, 2023
Patty Guerra
,
UC Merced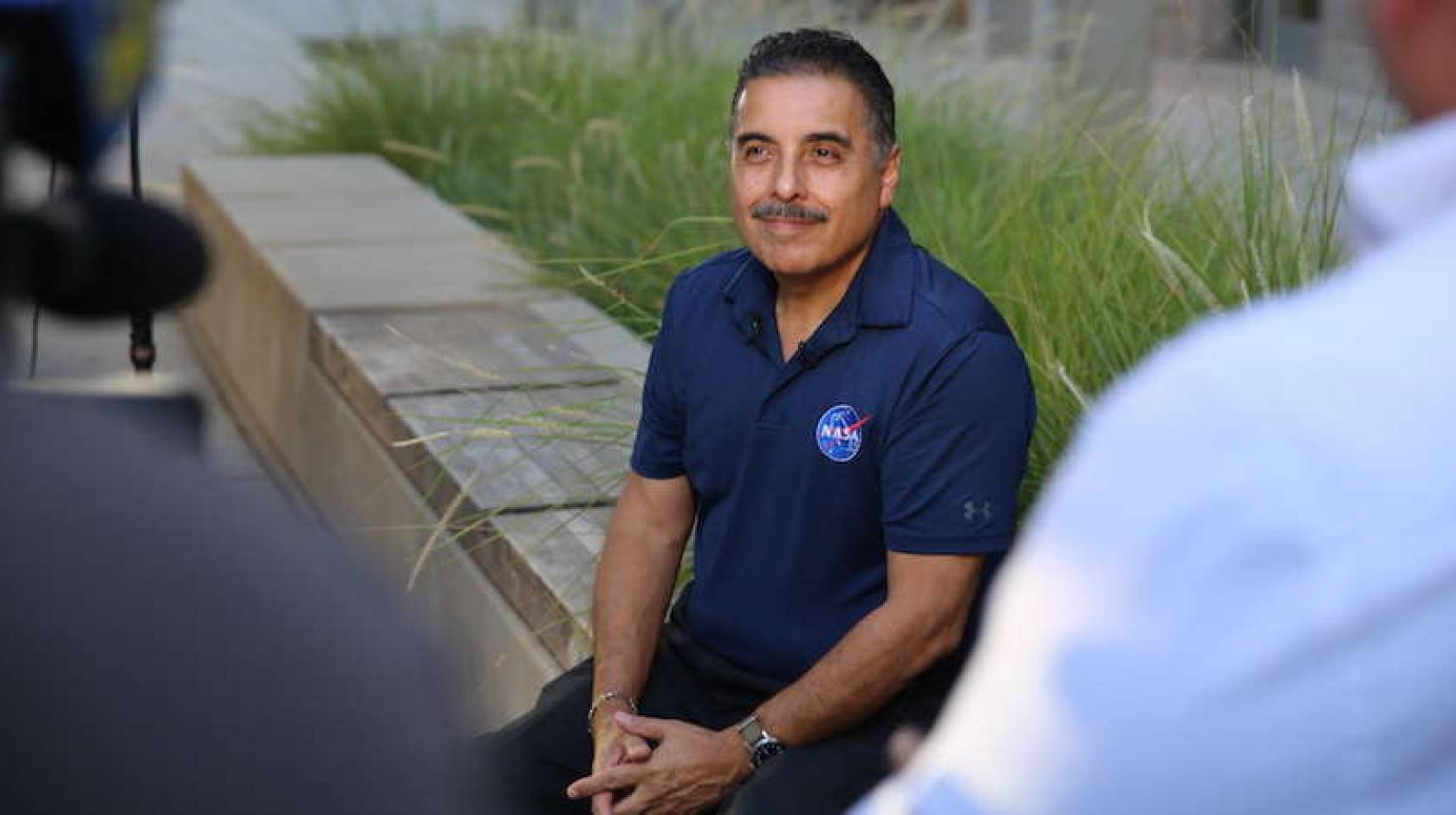 The new feature film "A Million Miles Away" is a universally relatable story of resilience and achievement, depicting José Hernández's journey from working the fields of the San Joaquin Valley to fulfilling his life-long dream of being a NASA astronaut.
But it's also a story with a very personal tie to UC Merced. Hernández, who went on to head an aerospace company and operate a vineyard, is a graduate of the University of California system and serves on the UC Board of Regents, and his son Antonio is a student at UC Merced.
The university hosted a screening of the movie, with Hernández and Chancellor Juan Sánchez Muñoz in attendance. The two met at a Houston Astros game years ago while Hernández was going through the NASA program with Joseph Acaba, a longtime friend of the chancellor's and recent keynote speaker at UC Merced's commencement ceremonies.
"A Million Miles Away," which is available on Amazon Prime, stars Michael Peña as Hernández and depicts his repeated efforts to join the space program.
Hernández said it was important to show the film at UC Merced, where many of the students are the first in their families to attend college.
"It means a lot to have the movie shown here," he said. "I think if you look at the background of a lot of these the students you can argue they have similar backgrounds to what I grew up under.
"I'm hoping it empowers them to see, 'If he did it, why can't I?'"
I'm hoping it empowers them to see, 'If he did it, why can't I?'
José Hernández
Hernández grew up in Stockton, in a family of migrant farmworkers. He said his father, despite only having a third-grade education himself, taught him the recipe for success: defining a goal, determining what it would take and developing a plan to get there.
Muñoz called Hernández's story "very important and inspirational," and said the two had talked about a screening on campus since the movie went into development.
"Any American should be inspired by this story, as I am," Muñoz said. And it's particularly resonant during Hispanic Heritage Month.
"He was nurtured by a culture and reached, quite literally, the upper atmosphere," he said. "It teaches you to work hard, set high goals and let nothing deter you."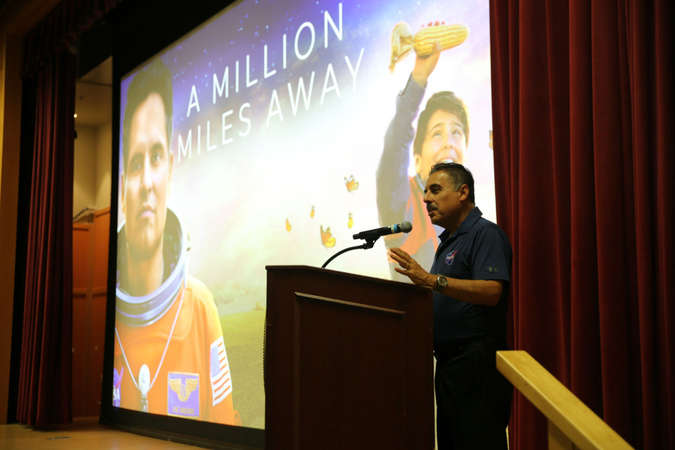 The hard work didn't only include what Hernández had to do to be accepted at NASA following 11 rejections, and then be selected to fly on the space shuttle to the International Space Station.
"A Million Miles Away" shows his wife, Adela, pursuing her own dream to open a restaurant, which the family operated outside of Houston.
"Even my dad the astronaut got roped in to doing the dishes when he wasn't busy with the space program," Antonio Hernández said. "My father and mother taught me that with a strong worth ethic you can literally reach for your own stars and accomplish anything in life."
That work ethic brought Antonio to UC Merced, where he is a third-year mechanical engineering student. He introduced his father ahead of the screening in the Lakireddy Auditorium.
Afterward, José Hernández took questions from the audience. One student asked what his next goals are. Hernández said his family now owns a vineyard, where his father is the farm manager. He said it's important to always have goals.
Hernández said he didn't grow up hoping to have a movie made about his life; he grew up hoping to make it into space.
"To think you're one of less than 600 individuals who's had the privilege of seeing the world from the outside," he said. "It still gives me goosebumps thinking about it."