UC reserve system grows to include Point Reyes, Mount Lassen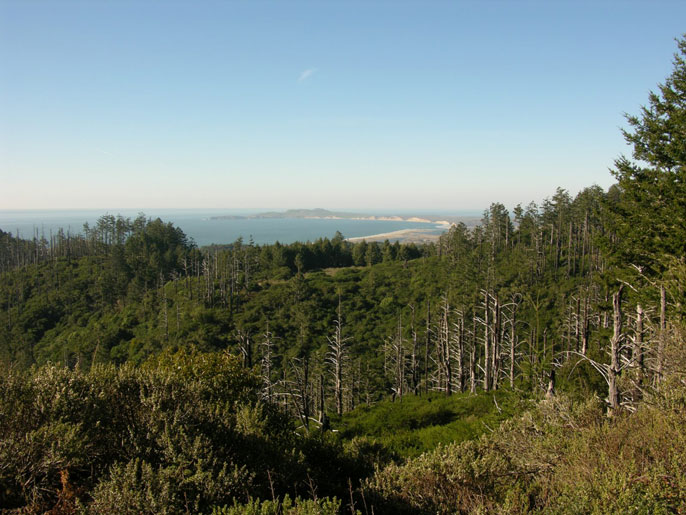 A shoreline wilderness next door to the Bay Area and a slumbering Cascade Range volcano are the newest additions to the University of California Natural Reserve System (NRS).
By voting today to include Point Reyes Field Station and Lassen Field Station, the UC Regents expanded the world's largest university-administered reserve network to 41 reserves.
Located within Point Reyes National Seashore, Point Reyes Field Station is a few miles south of the west Marin town of Olema. The field station is housed at a historic ranch house and includes an adjacent campground. The reserve will be operated by UC Berkeley.
Lassen Field Station will be based at the headquarters of Lassen Volcanic National Park, near the Tehama County town of Mineral. Administered by UC Davis, Lassen Field Station will offer users access to national park facilities such as cabins, classroom space, and camping.
Partnerships with the National Park Service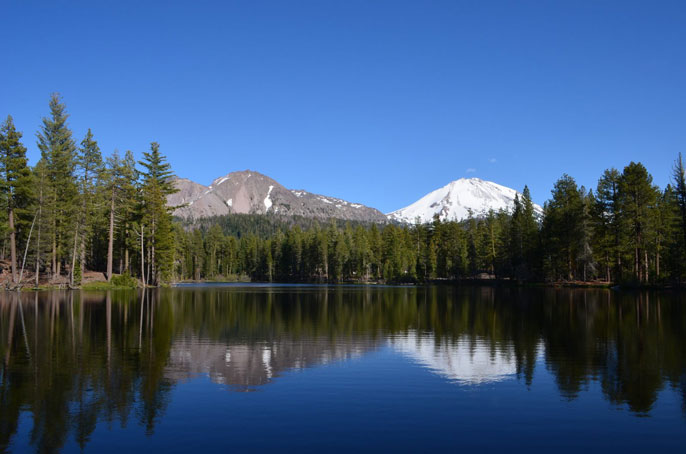 "Point Reyes and Lassen field stations will give UC scientists, students, and other researchers access to valuable new study sites," says Peggy Fiedler, executive director of the NRS. "Their discoveries, in turn, will help the Park Service better manage its lands and wildlife."
Point Reyes and Lassen expand the NRS's existing partnership with the National Park Service. Yosemite Field Station, located in the Wawona district of Yosemite National Park, joined the NRS in 2009. A number of other NRS reserves also have close relationships with the NPS, including Santa Cruz Island Reserve, Sweeney Granite Mountains Desert Research Center, and Stunt Ranch Santa Monica Mountains Reserve.
From ocean waves to redwood ridges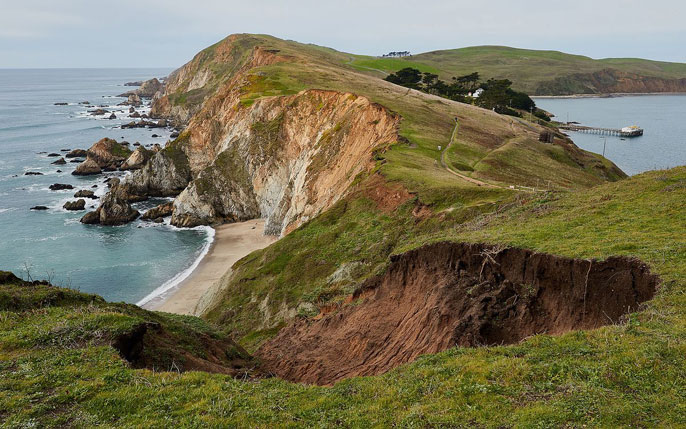 Point Reyes Field Station first opened in 2017 as a Berkeley campus reserve. But the intention was always to make the field station part of the NRS, according to faculty reserve director David Ackerly.
"Joining the NRS elevates the field station's visibility; far more people will hear of it and want to bring their research projects and classes on field trips," says Ackerly, now dean of UC Berkeley's College of Natural Resources.
Point Reyes has long been a popular field site for UC researchers. With the addition of the field station, classes and researchers can stay overnight without competing for public camping spots.
Allison Kidder of UC Berkeley has served as the manager of the reserve since its inception. She reviews applications to use the reserve and can help scientists obtain permits to conduct research in the park.
The lure of the volcano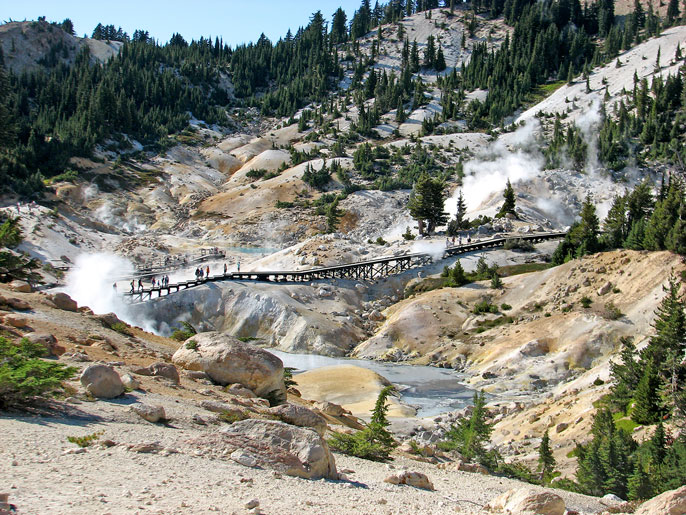 Lassen Field Station is the culmination of a long-held goal to include volcanic environments in the NRS.
"Volcanic landscapes were among the types of environments NRS cofounder Ken Norris envisioned when the system was established in 1965," Fiedler says. "Over the years, volcanic environments have helped UC researchers investigate the possibility of extraterrestrial life, discover a bacterial enzyme commonly used in biotechnology, and evaluate the risks of eruptions. So it's very satisfying to now include Lassen Field Station in our reserve network."
Lassen Field Station will expand UC's presence in the region. UC Davis NRS staff plan to make science education opportunities such as talks and hikes led by visiting researchers available to the community.
"Lassen Field Station links an iconic National Park into our network," said Andrew Latimer, faculty director of the UC Davis NRS. "Each partner contributes its strengths to the relationship: the park brings its amazing resources and resource management staff, as well as public audiences primed for learning; the University provides expertise in research and teaching, as well as deep experience in the operation of academic field stations."