UC Riverside No. 2 systemwide for renewable energy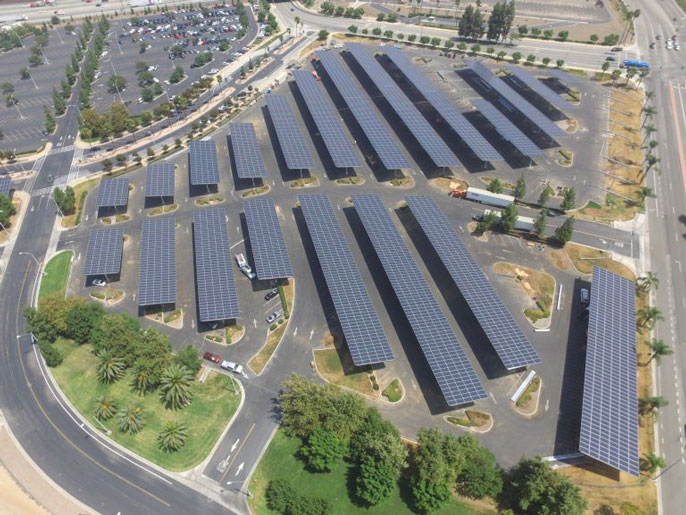 UC Riverside is serious about its zero carbon footprint goal.
For the past month UC Riverside has been installing more than 9,600 solar panels in two campus parking lots, a 4.3 megawatt project that puts UC Riverside in the number two spot — at the UC systemwide level — for on-site renewable energy, just behind UC Davis.
The solar panels installed at parking lots 30 and 32, located at the intersection of Martin Luther King Boulevard and Canyon Crest Drive, are part of UC Riverside's zero carbon footprint goal under the Carbon Neutrality Initiative launched by UC President Janet Napolitano four years ago. The initiative commits UC to emitting net zero greenhouse gases from its buildings and vehicle fleet by 2025.
"This project demonstrates UC Riverside's commitment to being cleaner and greener as a campus," said UC Riverside Chancellor Kim A. Wilcox. "Every solar panel we install is another victory in the fight against global warming and a step toward achieving our goal of carbon neutrality."
The construction project, built and fully financed by SunPower, is expected to cost $14.4 million. UC Riverside does not own the solar canopies, and will purchase the generated electricity from SunPower.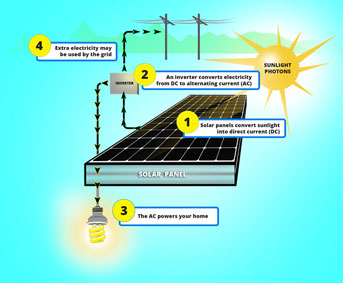 "This is the most effective solution for the campus to reach its carbon neutrality standard," said Nathan Griset, director of sales for SunPower.
The solar canopies are the third UC Riverside project for SunPower. The first was a 3.4 megawatt solar farm built in 2013, next to UC Riverside's Community Garden near parking lot 30. The second is a smaller solar parking canopy at the UCOP IntelliCenter (UCPath Center) at Meridian Parkway in Riverside.
"We are a growing university; buildings are coming up. These panels will support the added power demand," said John Franklin, UC Riverside's project manager with Architects and Engineers.
The work in lots 30 and 32 did not eliminate any of the 2,450 existing parking spaces. Major construction is expected to be completed and the parking lots will be open by September 28, the first day of instruction, said Andrew Stewart, superintendent with UC Riverside's Transportation and Parking Services.
Partnerships and collaborations between Riverside Public Utilities, SunPower, UC Riverside's Business and Administrative Services, and Research and Economic Development, were key to the success of this eight-week project, Franklin said.
By the numbers
2,450 parking spaces
9,600 solar panels
4.3 megawatts of solar energy
The system is expected to generate about 7.6 million kWh in the first year of operations, equivalent to powering 788 homes
Expected capital cost of the system is about $14.4 million or about $3.35/W