January 25, 2017
Andy Murdock
,
UC Newsroom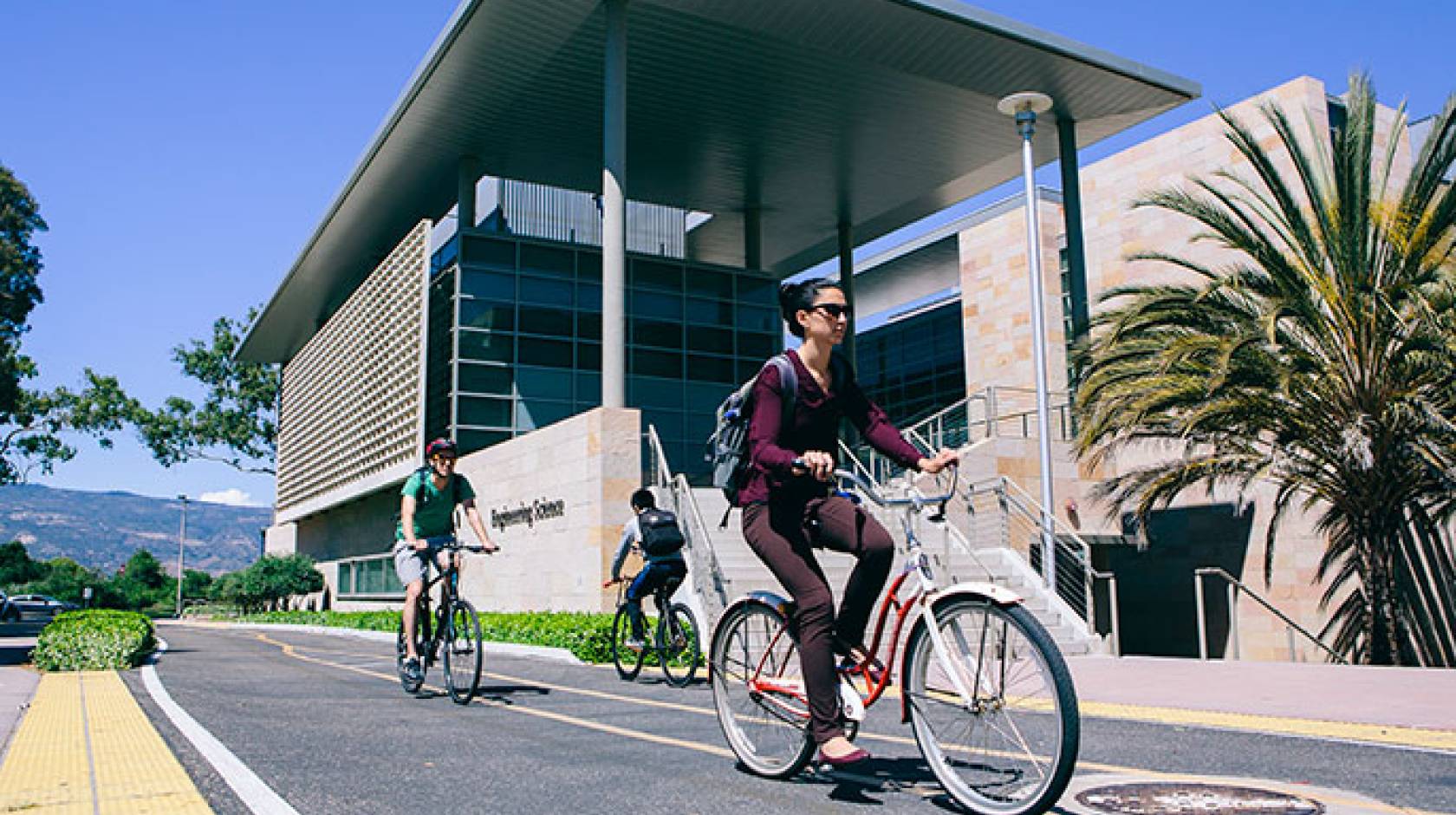 The University of California hit new sustainability milestones in 2016, but, as UC's 13th Annual Report on Sustainable Practices shows, it's not always easy being green.
The 2016 report, presented to the UC Board of Regents at its January meeting, highlights the progress UC has made over the past year in renewable energy, water conservation, waste reduction, food sustainability and other areas. Along with successes, the report lays out the remaining challenges ahead as UC pushes to reach carbon neutrality as well as its other sustainability goals by 2025.
"We're attacking this challenge on multiple fronts — undertaking basic and applied research, teaching, changing the way we operate, investing in climate change solutions, and being a model of positive change," UC President Janet Napolitano said in the report.
The next generation of leaders
Students coming through the UC system face a world dealing with the impacts of global climate change, so a program launched systemwide in 2016 aims to give them tools to face the new realities — including students that wouldn't normally encounter climate issues in their majors.
"Preparing our students to be leaders in the areas of climate change and environmental sustainability is no longer an option; it is an imperative," said Napolitano, underscoring how UC's sustainability efforts are core to the university's mission.
In the summer of 2016, faculty across the UC system attended workshops to help them develop new material incorporating climate change and sustainability into existing courses. Far from preaching to the choir, the faculty came from fields ranging from literature to health to music. The curriculum workshops included 228 instructors, whose classes could reach more than 11,000 students every year, mostly outside of the sciences.
Solar steps up
The largest challenge facing UC as it tries to go carbon-free is transitioning to energy sources that don't produce greenhouse gas emissions. Many campuses rely on natural gas, which, while often described as a "bridge fuel" on the way to clean energy, is still UC's largest source of direct emissions.
But more and more solar energy is coming into the mix, and 2016 represented a huge step forward for UC. The first of two solar farms in California's Central Valley came online in 2016, part of the largest solar purchase ever made by a U.S. university. The solar farms will supply 80 megawatts of power, or roughly 14 percent of UC's total annual energy. Solar energy is also being generated on the UC campuses themselves, producing more than 36 megawatts, enough to power more than 10,000 homes for a year — and there's more in the works.
"These solar projects continue UC's transition to zero carbon energy supplies, decreasing our reliance on natural gas and other fossil fuels," said David Phillips, associate vice president for Energy and Sustainability for the University of California.
California research, global impact
"California has long been ahead of the curve on climate policy and clean energy, and the University of California has played a key role in the state's success," said Napolitano.
Case in point: In 2016 Governor Brown signed Senate Bill 1383, curbing short-lived climate pollutants, including hydrofluorocarbons (HFCs), methane and black carbon. The bill was inspired by research from Scripps Institution of Oceanography atmospheric scientist Veerabhadran "Ram" Ramanathan, who was at Brown's side for the signing.
Ramanathan's research on the oversized impact of short-lived climate pollutants also had global impact in 2016. More than 170 nations agreed to cut the use of HFCs, the climate superpollutant widely used as a refrigerant in air conditioners and refrigerators.
Secretary of State John Kerry described the accord signed in Kigali, Rwanda, as "likely the single most important step we could take at this moment to limit the warming of our planet and limit the warming for generations to come."
Toward a carbon-free UC
Three UC campuses, UC Berkeley, UC Santa Barbara and UCLA, have already exceeded the goal of reaching 1990 greenhouse gas emission levels by 2020, and the university has made great progress with energy efficiency and securing clean electricity, but current efforts won't be sufficient for the university to reach carbon neutrality systemwide by 2025.
To reach the 2025 goal, UC will need to reduce emissions by just over 1 million metric tons of CO2, roughly the equivalent to taking 850,000 passenger vehicles off the road for one year.
"Reaching carbon neutrality is doable, but it requires a concerted commitment to long-range investments," said Rachael Nava, chief operating officer for the University of California. "We need to scale up the operational changes that bring future energy savings."
For more curated news on climate change science and solutions, sustainability and clean energy, follow UC's Sustainability Office on Twitter at @ClimateUC