November 7, 2019
Nicole Freeling
,
UC Newsroom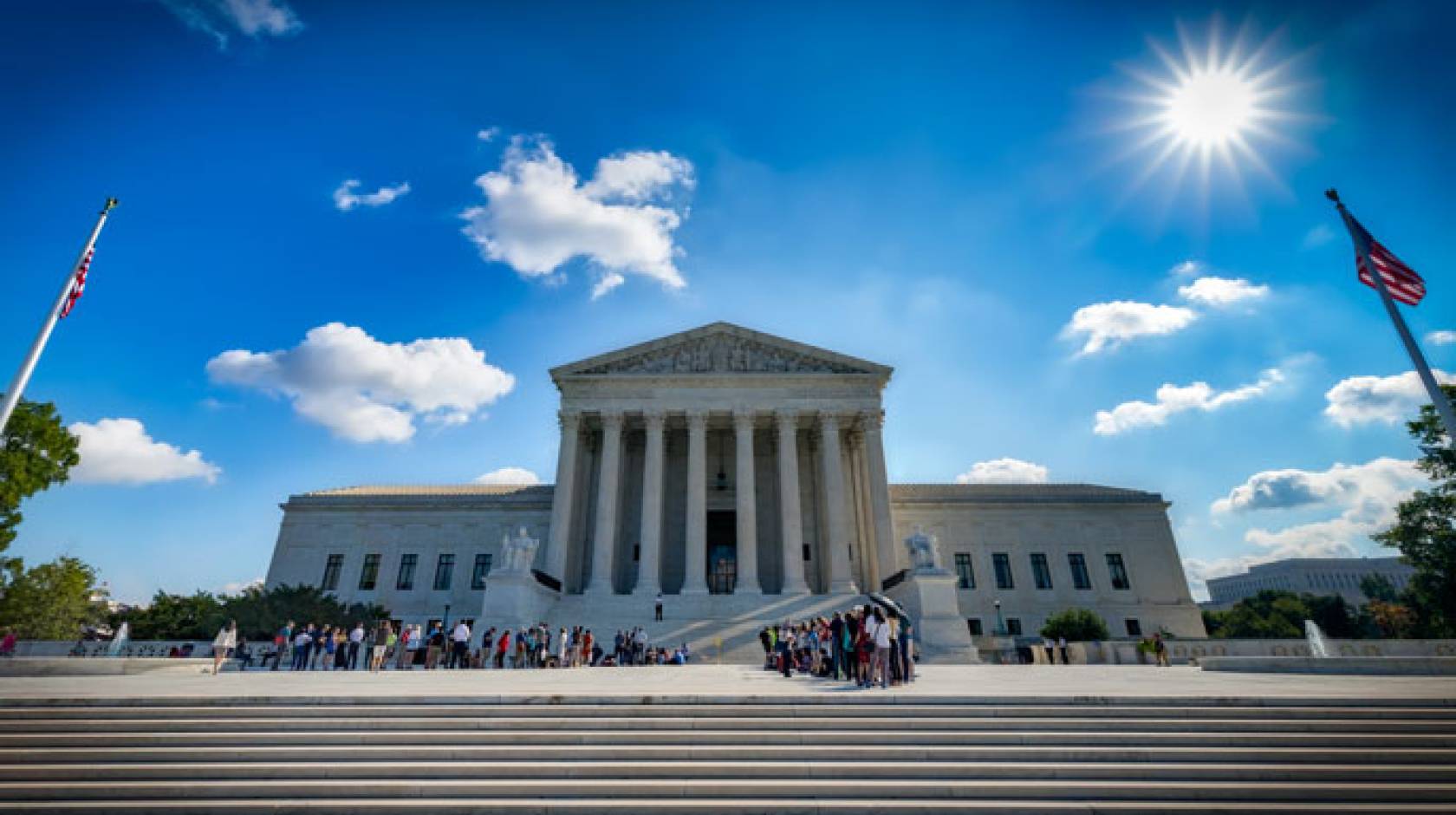 Credit: iStock/Bill Chizek
The University of California will appear before the Supreme Court on Tuesday (Nov. 12), as it fights for the future of nearly 700,000 young people who came to the United States as children.
At issue is whether the Trump administration acted arbitrarily and unlawfully when it announced in 2017 that it would end DACA, or the Deferred Action for Childhood Arrivals policy, which has enabled undocumented young people who grew up in the U.S. to go to college, work and live without fear of deportation.
UC President Janet Napolitano established the program while she was secretary of Homeland Security under President Obama. Now, as the head of a university that serves roughly 1,700 students who rely on its protections, she is leading efforts to challenge the Trump administration's decision to end it.
"UC's DACA students are studying to be the next generation of teachers, doctors, engineers and other professions that make life better for everyone," Napolitano said. "These young people simply want to live, learn and contribute to the country that they know as home."
After the Trump administration announced on Sept. 5, 2017, its intention to terminate the program, the UC Board of Regents was among the first parties to file suit. Meanwhile, more than 1,000 individuals, companies, institutions of higher education, religious institutions and advocacy groups, representing nearly every element of American civil society, have signed on in support of the legal challenges to DACA's rescission.
UC's lawsuit asks the court to set aside the Trump administration's rescission of DACA on grounds that the decision was arbitrary and capricious.
It charges that the administration failed to follow the administrative procedures that are required before ending a program of DACA's magnitude.
Five lower courts in three different jurisdictions have agreed the Trump administration acted improperly, issuing and upholding injunctions that require the Department of Homeland Security to continue to process DACA renewals while the case works its way through the courts.
Since UC participated in obtaining a nationwide injunction in January 2018, more than 500,000 DACA recipients have been able to renew their status since the program was set to expire, although no new applications are being accepted.
The Supreme Court will make a definitive judgment on whether the administration can proceed with its efforts to end DACA, with a ruling due no later than the end of June 2020.
Failure to take the proper steps
The central issue in the case is not the legality of DACA itself, but whether the administration acted legally in the manner with which it moved to revoke it.
At the root of the University of California's argument is the Administrative Procedure Act. It establishes the processes the government must follow in rolling back administrative policies already in place.
"Whenever an agency like the Department of Homeland Security ends a program that will have a significant impact on a large number of people, there are procedural steps that need to be followed," said Alexander Berengaut, a partner with Covington & Burling LLP, the law firm that is representing UC pro bono in the case.
DACA is a prime example. Its recipients have built lives based on the protections the policy afforded. They have pursued bachelor's and professional degrees, taken out student loans, bought homes, launched businesses and started families.
Rescission of the program puts those futures in jeopardy. Without DACA, recipients will no longer be legally authorized to work, making the cost of college prohibitive. They could even face the prospect of being deported to countries that they have no memory of and where they may not even speak the language.
"When you change policy that many people rely on, there's a heightened standard of reasoning that the government needs to meet," Berengaut said.
The Trump administration failed to meet that standard, offering vague and cursory explanations that were at odds with Trump's assertions that he would allow DACA recipients to stay and that "dreamers should rest easy," UC argues.
The Trump administration asserts that DACA was not legal in the first place, so its decision to revoke it was not subject to the usual procedures or, for that matter, legal review.
But until the administration announced plans to rescind DACA, no court had found the program to be illegal, UC's attorneys say. They argue that the administration unlawfully sought to use DACA and the fates of those who benefit from it as a bargaining chip to extract funding and concessions from Congress for other policies that have nothing to do with the program itself.
What's next?
On Nov. 12, justices will hear oral arguments from plaintiffs including the University of California and those from two similar legal challenges in New York and the District of Columbia, which have been combined into one case.
A decision is expected by June, before the court recesses for the year. If the Supreme Court rules in UC's favor, the decision would not necessarily restrict the Trump administration from making another attempt to rescind DACA, according to Berengaut. It would simply mean that officials would need to follow the proper procedures and provide a clearer rationale for ending the program. And any such future attempt to rescind the program could again be subject to judicial scrutiny.
If the Supreme Court sides with the Trump administration, that would likely mean the administration would be free to proceed with the rescission of DACA, though the timeline could depend on the Court's decision and how the Department of Homeland Security were to implement the rescission, according to Berengaut.
Lives in limbo, awaiting a verdict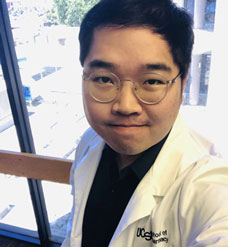 For the nation's DACA recipients, the past two years have been filled with anxiety about the outcome of the case, and how it will affect their lives. Many are left wondering whether their academic dreams will vanish — or worse — if they will find themselves facing deportation from the country where they have lived their whole lives.
"The uncertainty is dreadful. It takes a huge physical and emotional toll," said UCSF pharmacy student Min Ku Choi, who is due to graduate in June, around the same time the Supreme Court is expected to make its ruling. "I will need to repay my student loans, but I will have no means to do so, and no hope of gaining legal status."
Ongoing support for UC's undocumented community
UC has worked to assure anxious DACA recipients that no matter what happens in the case, the university will continue to lobby Congress for legislation that would give DACA recipients legal protection, including a pathway toward citizenship.
The university will continue to ensure that its campuses are safe spaces where undocumented students can live and learn without fear of deportation.
UC prohibits campus authorities from questioning students about their status, providing information to police or participating in immigration enforcement actions. It also provides support such as free immigration services, academic and emotional support and dedicated undocumented student centers.
Should DACA be rescinded, the university will continue its Dream Loan program for undocumented students and is exploring other ways to help them fund their studies, such as through research fellowships that don't require work authorization.
"It is imperative that we stand up for these vital members of the UC community. They represent the best of who we are — hard working, resilient and motivated high achievers," Napolitano said.