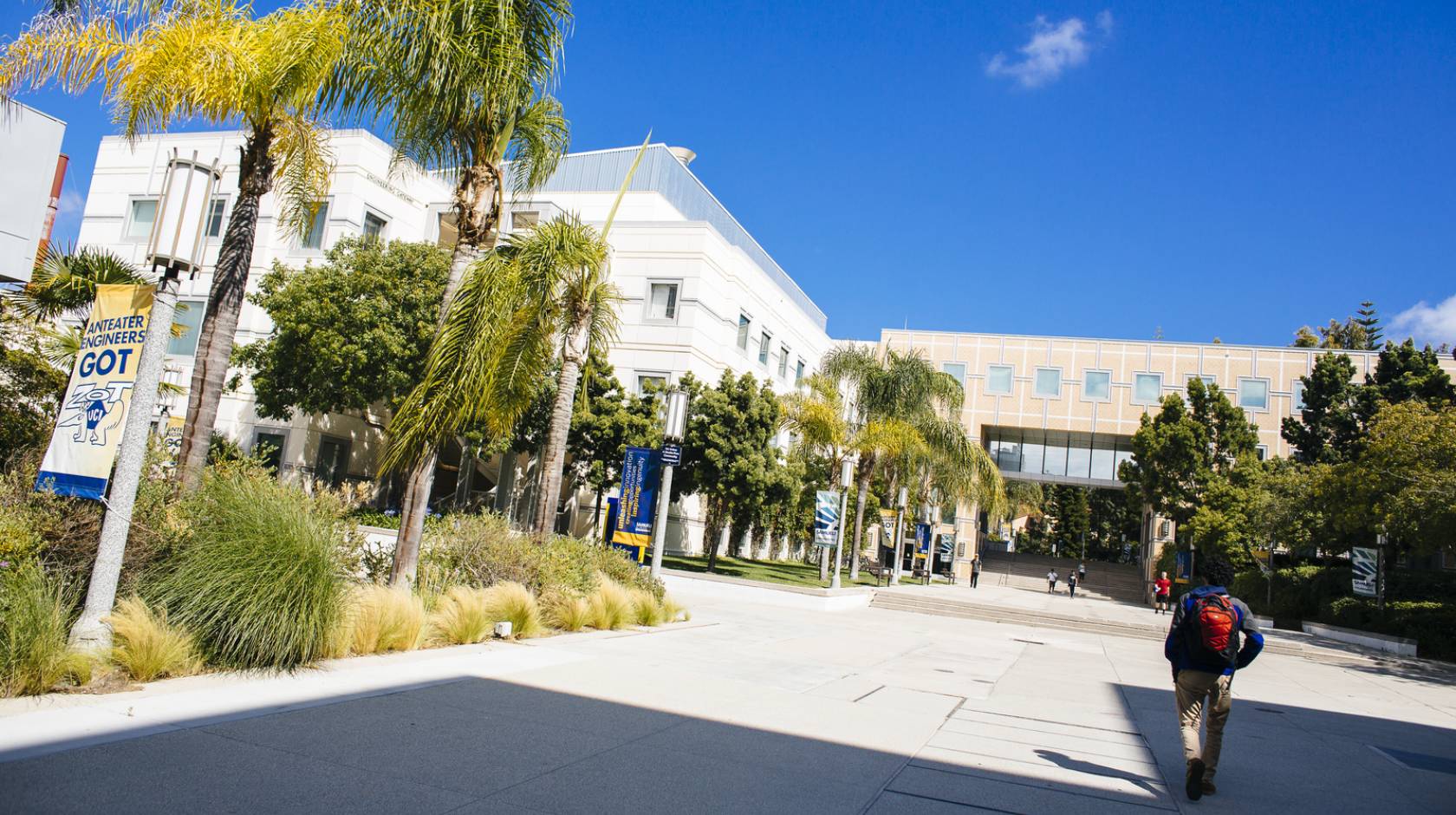 Credit: Elena Zhukova/University of California
Students from eight UC campuses and scholars from six have received Fulbright awards to advance their studies and promote international exchange for the 2021-22 academic year, with three campuses earning the distinction of top producing institution of U.S. Fulbright students, the U.S. Department of State announced.
The top producing institutions of students in the Fulbright U.S. Student Program include UCLA (12 grants), UC Irvine (11 grants) and UC Berkeley (10 grants). Fulbright U.S. Student Program grants were also awarded at five other campuses this year: UC Davis and UC Santa Barbara with six grants each, while UC San Diego has four, UC Riverside three and UC Santa Cruz two.
Six campuses also received awards from the Fulbright U.S. Scholars Program, which provides educational and research opportunities for academics, administrations and professionals abroad. These include UC Davis (four grants), UCLA (three grants), UC Berkeley (two grants), UC San Diego (two grants), UC Santa Barbara (one grant) and UC Santa Cruz (one grant).
The Fulbright Program, the federal government's flagship international educational exchange program, was established more than 75 years ago to increase mutual understanding between the people of the United States and the people of other countries. The world's largest and most diverse international educational exchange program, it provides a variety of opportunities for U.S. scholars and U.S. students, in addition to visiting scholars and students. Its primary source of funding is an annual appropriation made by Congress to the State Department's Bureau of Educational and Cultural Affairs.
Each year, the U.S. Department of State's Bureau of Educational and Cultural Affairs, in collaboration with the Institute of International Education (IIE), announces the top producing institutions for the Fulbright Program, which is published annually in The Chronicle of Higher Education. Last year, the Department of State developed a new initiative to recognize the strong engagement of Hispanic-Serving Institutions (HSIs) with the Fulbright Program. UC Irvine, UC Riverside, UC Santa Barbara and UC Santa Cruz were among the 35 institutions named on the 2021 Fulbright HSI Leaders list.
"Our Fulbright scholars are outstanding representatives of UC Irvine and our commitment to international collaboration," said Hal Stern, UC Irvine provost and executive vice chancellor. "Their research, training and service bring people together to address challenges in a variety of disciplines."
Since the Fulbright Program's inception in 1946, over 400,000 people from all backgrounds — recent university graduates, teachers, scientists and researchers, artists and more — have participated in exchanges and returned to their home countries with an expanded worldview, a deep appreciation for their host country and its people, and a new network of colleagues and friends.
Fulbright alumni have included 40 heads of state or government, 61 Nobel laureates, 89 Pulitzer Prize winners and 76 MacArthur Fellows, among other leaders and change-makers.
Fulbright is active in more than 160 countries and partners with participating governments, host institutions, corporations and foundations worldwide. For more information about the program, visit eca.state.gov/fulbright.
3
UC campuses are among the top producing institutions of Fulbright students: UCLA, UC Irvine and UC Berkeley.