June 8, 2023
Robyn Schelenz
,
UC Newsroom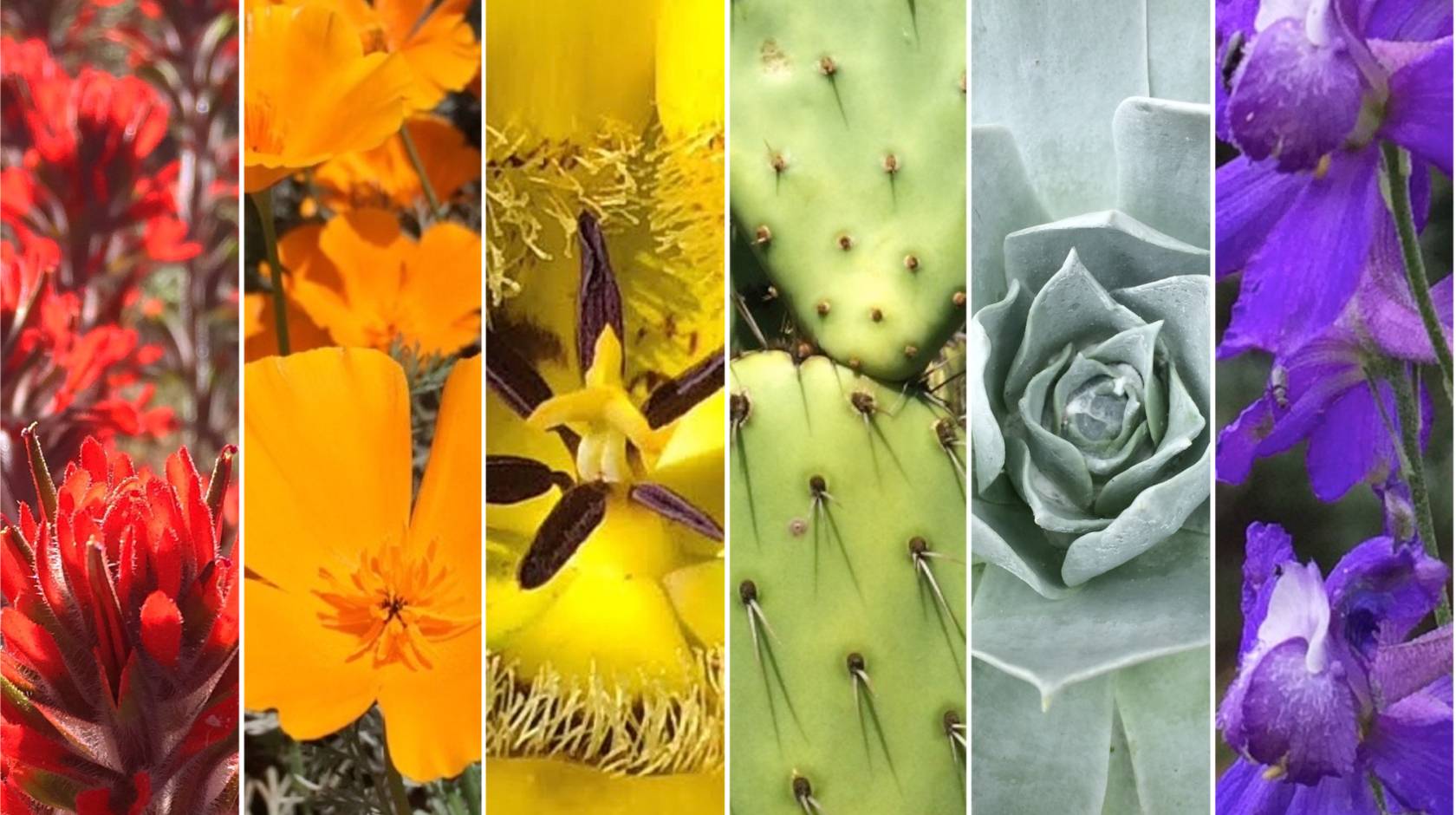 Credit: Collage by Justin Valliere
Honoring the gay and trans folks that participated in the Stonewall Riots of 1969, June Pride is a celebration of the diverse identities that make up the LGBTQ+ community.
While we may honor Pride in June, nature is celebrating all the time — as science increasingly shows, the natural world is a nonstop riot of identities, fluidity and adaptation, with diverse relationships we are only beginning to understand. For many LGBTQ scientists, the diversity and resiliency of the world they study provides inspiration all year long; it's even prompted the growth of an emerging field, queer ecology.
But the reality of being a queer scientist is not always easy. A 2018 study showed that LGBTQ students are more likely to drop out of STEM career pathways than their straight peers. LGBTQ professionals in STEM are also 30 percent more likely to experience workplace harassment compared with their non-LGBTQ peers.
What is it like to be an LGBTQ scientist, studying our natural world? We asked faculty, students and alumni across UC about their experiences, the challenges they face, and the unique perspective being LGBTQ brings to their work.
Shane Coffield
UC Irvine alum, M.S., Ph.D.
Postdoctoral researcher at NASA Goddard Space Flight Center; Earth System Science Interdisciplinary Center (ESSIC) at the University of Maryland
Pronouns: He/his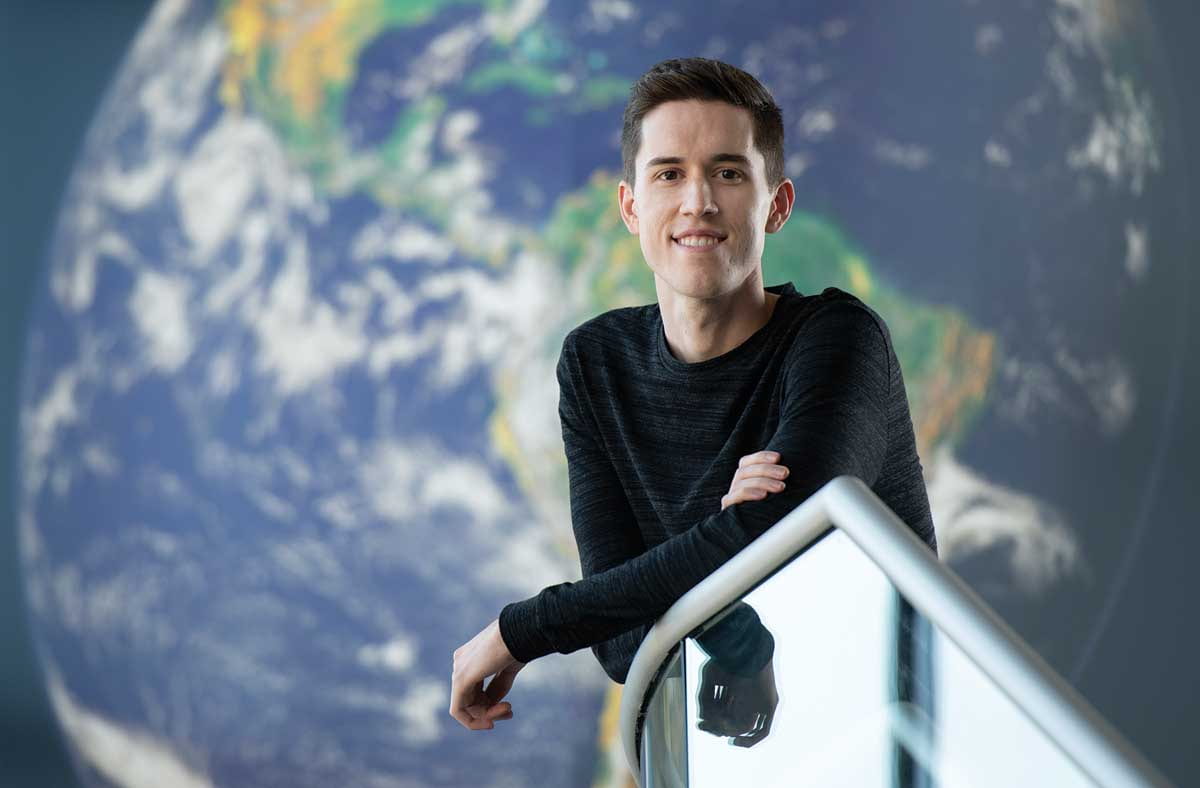 What are the strengths you think come from being a queer scientist?
I'm fundamentally curious about the natural world, but what motivates me even more than a good science question is that I care about people and our relationships to each other and the planet. My connection with the LGBTQ+ community forces me to think about concepts like community and injustice, and I know that my work will be most meaningful if it makes those connections too.
What are the challenges you think queer people face in science, and what would you want to see changed?
A growing body of literature shows that LGBTQ+ people face serious barriers in STEM. There are quite alarming rates of harassment, professional devaluation, and lack of sense of belonging. There's also a general lack of resources — everything from research funding to inclusive restrooms to medical care, mentorship, networks, etc. It doesn't help that LGBTQ+ identities are not consistently recognized as legitimate and marginalized demographic groups, and we're currently in a political context of active villainization of queer and trans people.
Acknowledging that I am predominantly privileged as a white man in science, as a grad student at UC, I felt comfortable being open about my identity, and that allowed me to focus on my research and be involved in the community in ways that I wouldn't otherwise be able to. I appreciate the ways that the State of California and UC offer protections for LGBTQ+ people that don't exist in many states. I helped bring a chapter of the National Science Policy Network to campus while I was at UC Irvine and remain involved, particularly on a project about LGBTQ+ retention in STEM, a US-UK collaboration.
I think UC could continue improving by expanding its demographic data collection at all stages of the academic process (application, admittance, enrollment, graduation). There could also be more mentorship, networking, and community building resources for LGBTQ+ people and greater accountability for cases of inappropriate behavior. Speaking again to personal experiences, I think housing policies could be improved to ensure the safety and comfort of LGBTQ+ people, for example by allowing easier housing reassignments. 
Jaye Mejía-Duwan
UC Berkeley
Ph.D. student in the Department of Environmental Science, Policy, & Management
Pronouns: They/them
How does your identity inform your research topic, if at all?
My engagements with queer ecology, environmental racism, and environmental disability justice are all rooted in my deep commitments to my communities that permeate my research, teaching, mentorship, and service work.
What are the strengths you think come from being a queer scientist?
Queerness as an identity and lived experience, as well as a theoretical lens and scholarly focus, has radically changed my view of our current world as well as my imagination for what other ways of living and being could look like.
What are the challenges you think queer people face in science, and what would you want to see changed?
I would like to think that the overt exclusion of queer people from the sciences has been changing, even if at a slower pace than we might like. However, I still think that queer perspectives, queer experiences, and queer ways of thinking and knowing have been deemed unimportant, too subjective, or irrelevant to science, even though they have so much to offer.
How did UC influence your trajectory as a queer scientist?
The Designated Emphasis in Gender, Women's, and Sexuality Studies has provided an incredible amount of academic, personal, and professional support. I am also so lucky to have an amazing network of friends, allies, and advisors in my department that have supported and cared for me here at Berkeley.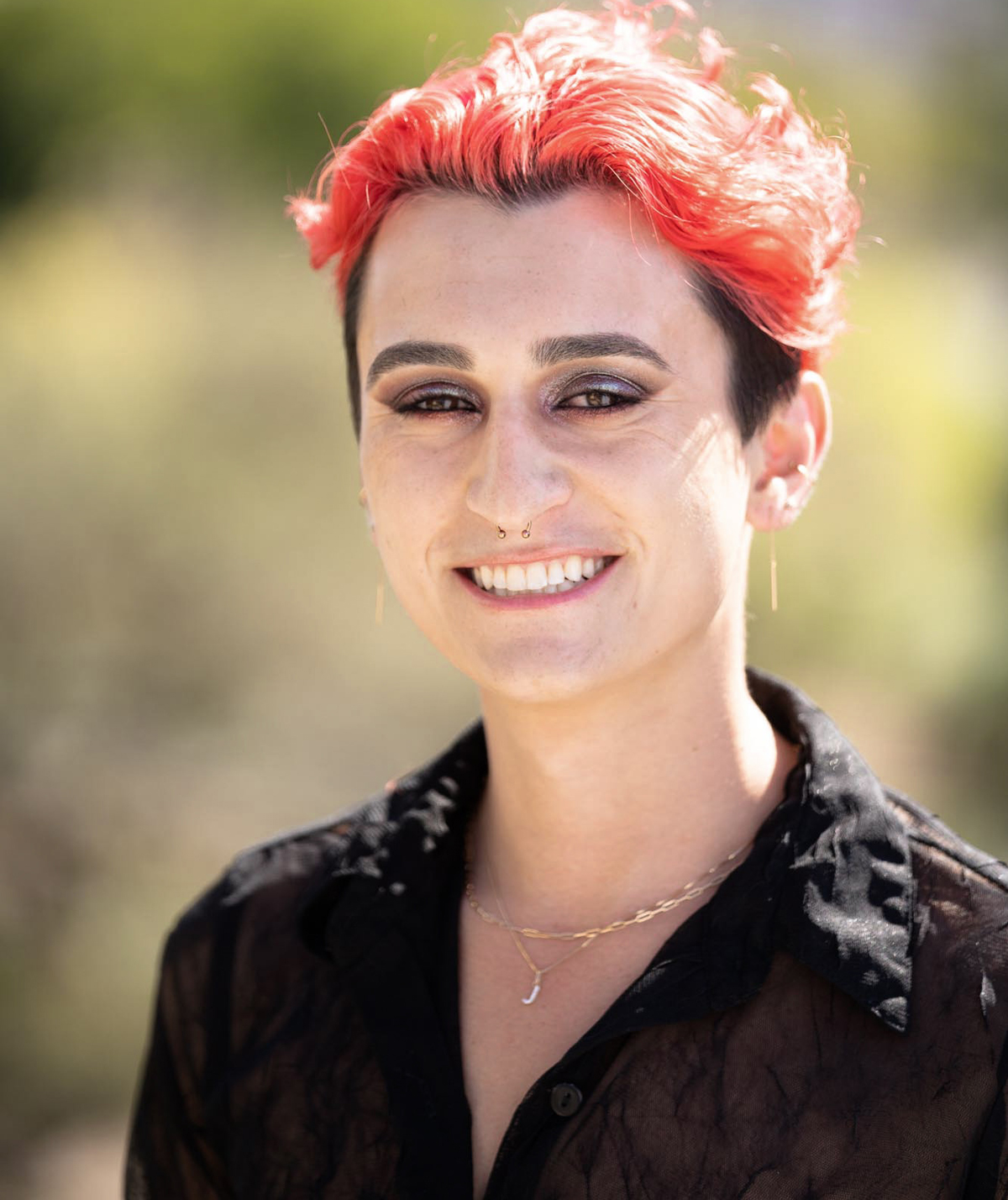 Courtesy photo
Isaias Hernandez
UC Berkeley alum, B.S. in environmental science
Los Angeles-based environmental justice educator and activist @QueerBrownVegan
Pronouns: He/They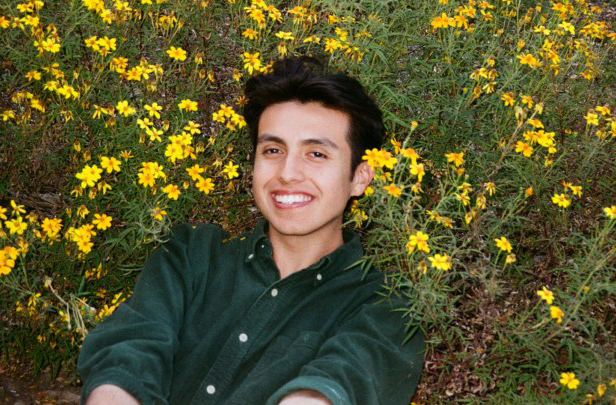 What are the strengths you think come from being a queer scientist?
The strength of being a queer environmentalist is being able to invert pain into power, especially when it comes to making environmental education accessible. I believe that as someone who is a non-white queer scientist, I know that the dominant LGBT+ movement still centers on Whiteness as the picture of liberation when in reality, there is no true picture of what makes a queer scientist. Many Black, Indigenous, and POC (BIPOC) contributions to queer science have often been erased, neglected, or co-opted.

What are the challenges you think queer people face in science, and what would you want to see changed?
Homophobia is rampant, but transphobia is even worse towards our trans and non-binary siblings. In fact, those who are transwomen, femmes, and non-binary are subjected to different oppressive structures like racism, sexism, and misogyny. I want people to know more about queer scientists, present their history, let them share their truth, and invite them to do speaking panels. If we are already losing BIPOC in academia due to racism, we cannot protect queer BIPOC in academia, which needs to change. We deserve an equitable, and safe education to do our research.
How did UC influence your trajectory as a queer scientist?
I went to UC Berkeley and studied environmental science. I found community through my peers and mentors. Meeting queer BIPOC friends has kept me alive because they understand the struggle of feeling loveless in spaces that do not always care about you. I believe the UC system should work at the intersections of queerness and environmentalism to design a curriculum that celebrates our existence. Hire us for panels, please invite us to consult with your institution, and most importantly, hire queer scientists!
Justin Valliere
UC Davis faculty
Assistant professor of Cooperative Extension in Invasion & Restoration Ecology
UC Riverside alum (Ph.D.)
UCLA, La Kretz Center postdoctoral fellow
Pronouns: He/His
How does your identity inform your research topic, if at all?
I don't know that there is a direct connection there, but plants are super queer! I always like highlighting that example for students when I mentor, plants are a great example of how the world doesn't fit into that heteronormative binary in terms of sex and gender fluidity.
How has UC influenced your trajectory as a queer scientist?
When I moved to California after undergrad, I was doing a lot of backcountry field work. I found that very stifling and I went back into the closet kind of because it didn't feel like a safe environment to be gay. I thought grad school would be a chance to be my authentic self, but early on I still encountered some homophobia, though I loved my department and community at UC Riverside.
But I think that's how we were taught not even that long ago: This is my personal life. It's not other people's business. And that's how I used to approach it. But then I had a fair amount of students that I mentored, undergraduate and graduate, who told me that my being out and talking about it openly with them, was really useful and empowering for them. I'm really happy when I can serve as a role model or a listening ear for students. I would love to keep that sense of community, but my hope for future generations is that it becomes less trauma-focused, more about queer joy and celebrating queerness and uniqueness.
At UCLA, I got involved with a student group called Q STEM as a postdoc. I did nature hikes and tours of the Botanical Garden with LGTBQ+ students at UCLA. I also got involved with the Center for Diverse Leadership in Science at UCLA, which is a really great group that aims to improve diversity and equity in environmental sciences, not just for queer people, but for people of color or other underrepresented backgrounds.
What are the challenges you think queer people face in science, and what would you want to see changed?
People have this view of academia that we are more progressive than we actually are. And that includes people still feeling comfortable being open.
I think we still have a long way to go in making sure that students of all backgrounds feel safe to be their authentic selves in an academic setting and in a scientific setting. In my area of research, plant ecology, being in the field is transformative. But we need to make those opportunities way more comfortable and safe and accessible for students of color and trans students and queer students, otherwise we're just going to continue to exclude the students that already have limited access to those types of opportunities.
In the classroom, I ask students their pronouns when we collect attendance, and I think it is a really easy but important way to signal to students that you care about them and respect them. Nobody was doing that 10 years ago, at least in the departments that I was in. It's been really refreshing to see meetings start with that. When I'm in a space and folks do that, it makes me feel a bit safer myself or more comfortable myself just as a queer person.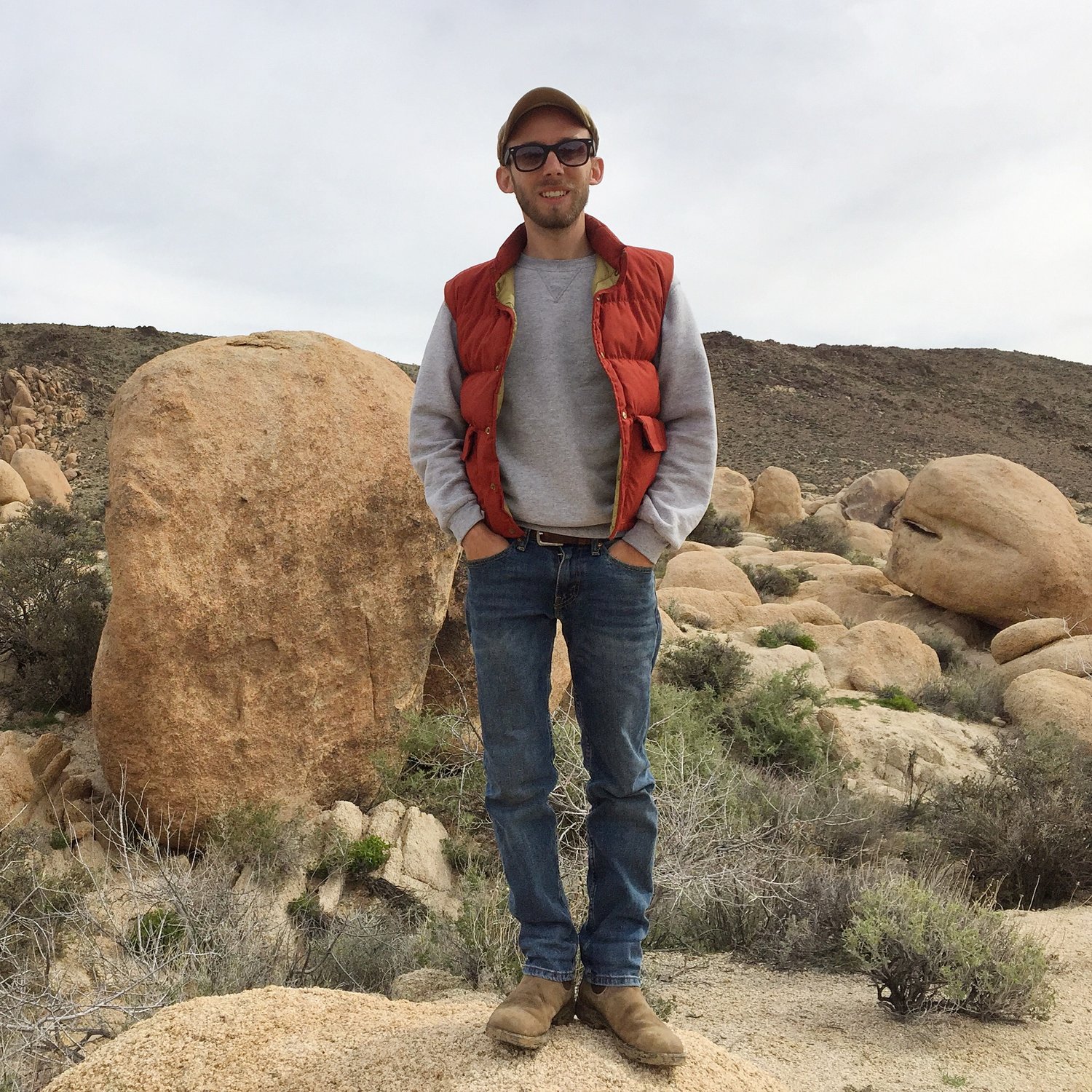 Courtesy image
Amber Szoboszlai
UC Davis alum, M.S. in ecology
North Bay Organizing Project, Finance and Tech Manager
Pronouns: She/her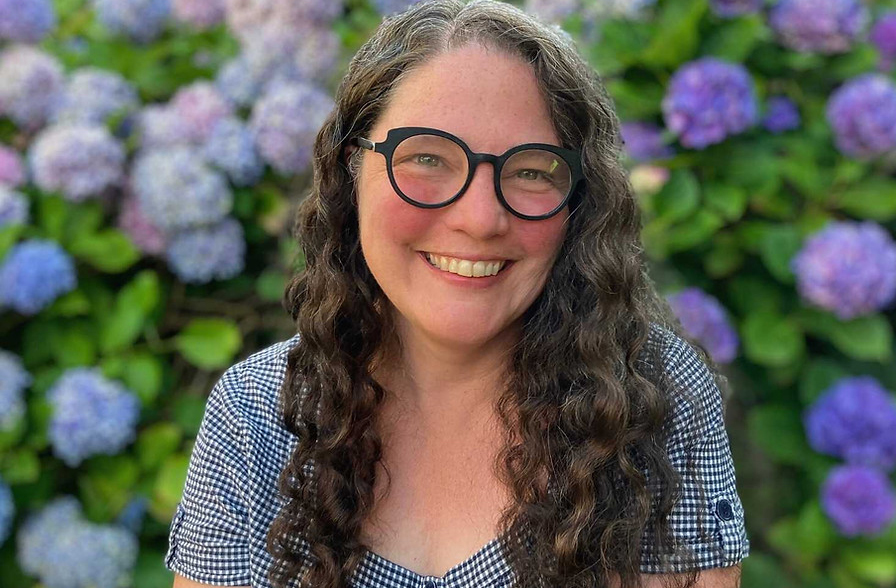 How does your identity inform your research topic, if at all?
My early research focused on understanding adaptation in marine life to heat stress caused by climate change, and the dynamics of species interacting together in relation to these pressures. Species of seaweed actually function together in an ecological community to effectively decrease susceptibility to the stress of the shock of high temperatures.
I didn't realize it at the time but looking back now I understand that my interest in biodiversity was actually an extension of a deep-seated desire to understand the value of diversity in general. Focusing on biodiversity was deeply informed by my experience in queer communities and my hypothesis that diversity of worldview and identity had the potential to be beneficial through mechanisms of building resiliency and reducing vulnerability to risks.
What are the strengths you think come from being a queer scientist?
Open-mindedness to considering alternative theories and hypotheses. Perseverance and rigor in the face of challenge and adversity. Self-confidence in being honest. A desire to work collectively and collaboratively for the greater good. Increased diversity benefits creativity and innovation in science and problem solving.
What are the challenges you think queer people face in science, and what would you want to see changed?
I was openly queer in college where I began my career as a scientist. As I progressed in grad school and my career, I became more guarded about my identity for many reasons but the most obvious was that I had already experienced discrimination based on my gender. It didn't feel appropriate or like there were opportunities to discuss my identity with my peers and colleagues.
I think the most impactful improvement would be to increase representation of LGBTQIA, BIPOC (Black, Indigenous, People of Color) and women community members in faculty and staff so that queer students can witness real-world examples of careers unimpeded by identities. 
James C. Nieh
UC San Diego faculty
Associate dean, School of Biological Sciences
Faculty equity advisor, School of Biological Sciences
Professor, Department of Ecology, Behavior, and Evolution
Pronouns: He/his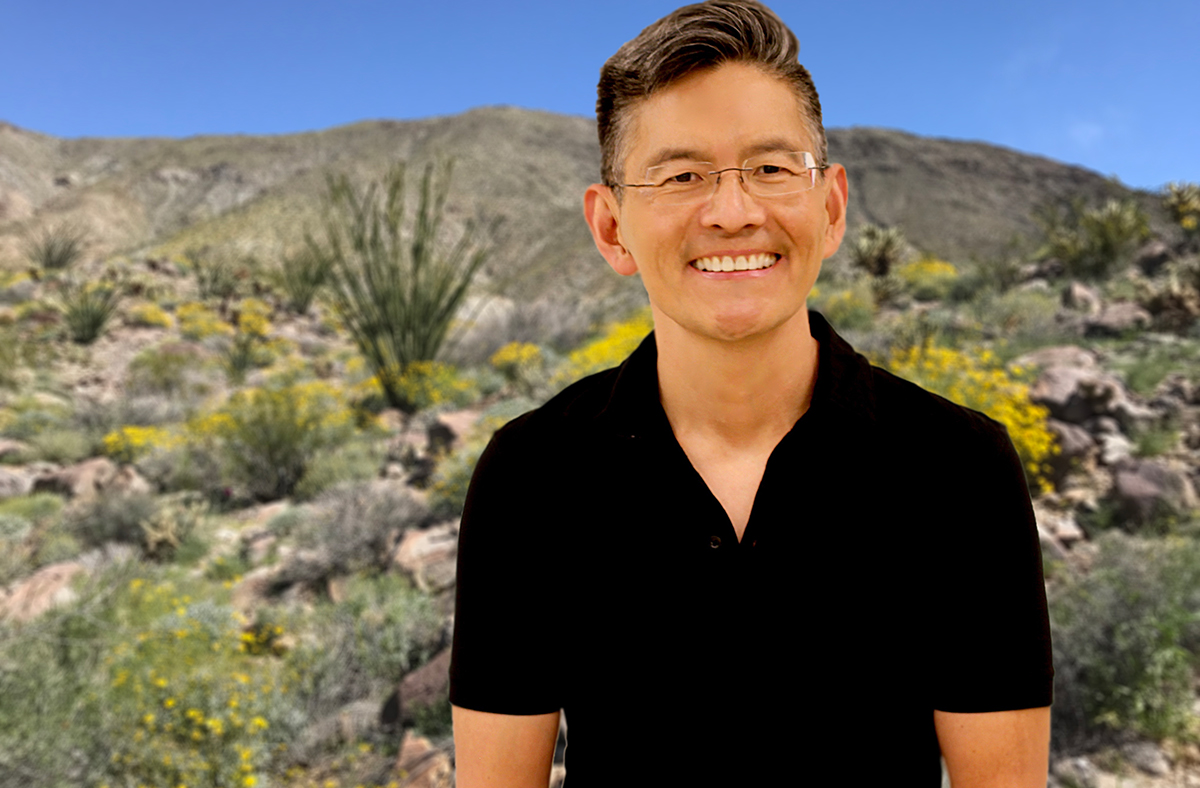 How does your identity inform your research topic, if at all? 
There is an old myth that I stumbled across when I was studying stingless bees in Brazil. Essentially, there was an ancient belief that the world has been destroyed and recreated in multiple disasters, such as floods and fires. The world before ours was dominated by social insects, bees and wasps, but they were punished by the gods because they became quarrelsome and disunited. A flood ensued, and humans (perhaps ironically) took over. While the bees and wasps lost their elevated position, they evidently learned a lesson and settled back into mainly harmonious cooperation. 
Humans have often admired the cooperative harmony shown by bees. Growing up in a time when being LGBTQ was stigmatized and rarely discussed openly, I too have found myself hoping for a world that's more peaceful and fair, much like that of the bees.
What are the challenges you think queer people face in science, and what would you want to see changed?
Despite the strides we've made for queer scientists, progress hasn't been evenly spread. It's disheartening to witness the rise in censorship and silencing of queer voices, especially among the youth. This is a reality not only in various parts of the United States but in many countries worldwide, where oppression of LGBTQ individuals persists.
Looking back at the acceptance and support I've found at UC San Diego, and within my school and department, I feel grateful. My hope is that all LGBTQ scientists globally can experience this level of acceptance. I believe having better access to mental health resources and communities of fellow LGBTQ scientists would be incredibly beneficial. There are dedicated groups for LGBTQ scientists, such as NOGLSTP, and I'd love to see more such organizations worldwide.
How did UC influence your trajectory as a queer scientist?
When I first came to UC San Diego in 2000, I didn't really have a sense of who was LGBTQ in my department. However, I was able to connect with multiple campuswide groups, including the LGBT Resource Center. Wanting to make more connections and provide potential mentorship models for LGBT students, I signed up to be on the UC San Diego out list, especially, when I realized, from my conversations with multiple students, that there is a real need for gay Asian role models. One major influence of my trajectory was working with different campus groups, which led to me to take a stronger role in Equity, Diversity, and Inclusion (EDI) efforts, first in my lab and classroom, but then later as a faculty equity advisor and now as an associate dean. I think this path has been strongly informed by the commitment of the campus to advance positive change, the possibilities and opportunities given to me to have a hand in these changes, and the great future I see before us.
Kurt Cuffey
UC Berkeley faculty
Professor and Martin Distinguished Chair in Ocean, Earth and Climate Science
Pronouns: He/his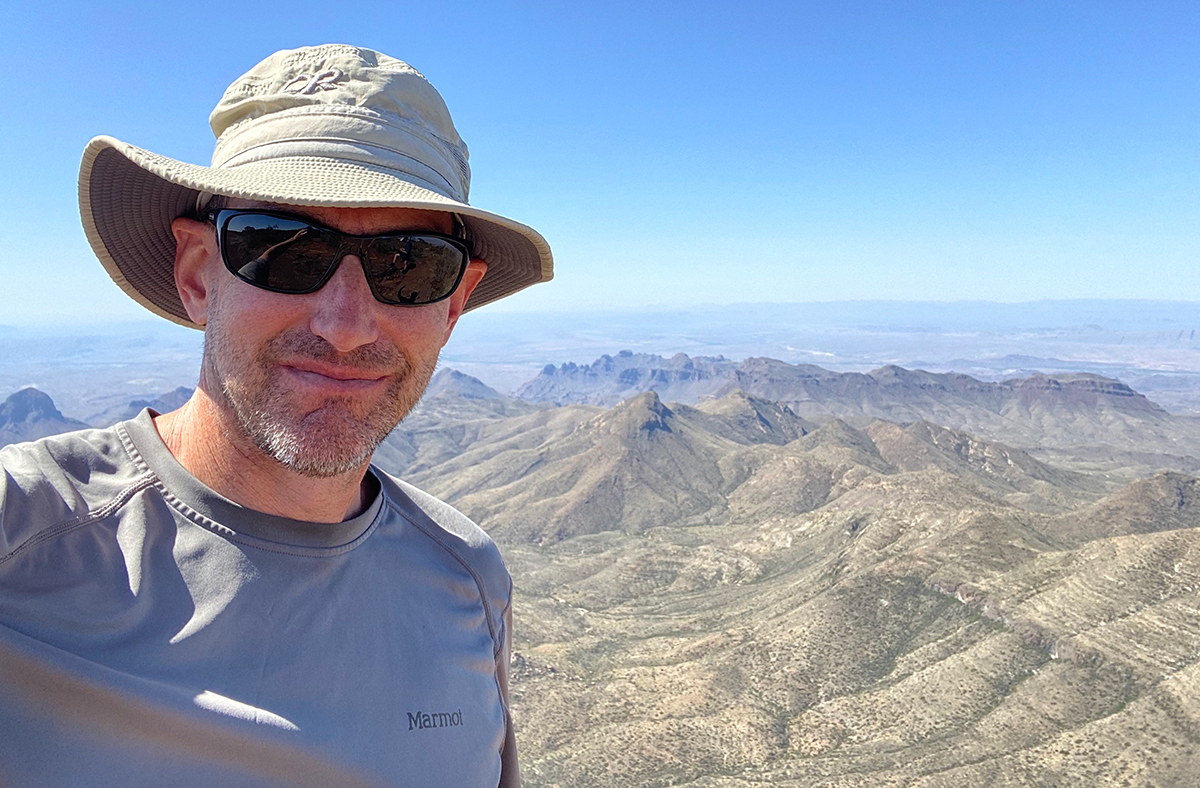 What are the strengths you think come from being a queer scientist?
Being queer doesn't provide a unique path for this, but, in my own case, growing up gay at a time when it was broadly condemned helped form me as an independent thinker. Strong scientists are independent thinkers.
What are the challenges you think queer people face in science, and what would you want to see changed?
In the western world, conditions are now remarkably supportive for us in the sciences and other professional and managerial disciplines. Our focus for change should be on the horrific situation prevailing in many countries of Africa and Asia, including populous and influential countries such as Nigeria, Indonesia, Iran, and Russia. We should not waste a moment thinking of trivial issues in California when prison, torture, and death are official punishments elsewhere in the world. Obviously this applies not just to the science enterprises in these countries but to the broad range of society.
How did UC influence your trajectory as a queer scientist?
When I interviewed at UC Berkeley in 1998, I made sure I casually mentioned being gay, to observe the reaction from my possible future colleagues. The reactions by some people were so perfect that I decided I would accept the job if offered! Now I have been a UC Berkeley professor for more than 24 years. It has been a very supportive environment. The residual issues we dealt with then, such as the question of health care for partners, are long resolved. UC allowed me to be a geophysical scientist who could focus on the geophysics and happily live my personal life as I wanted. I am not particularly involved with queer issues on campus anymore. But I suspect that more resources can profitably be directed to student services, and we all should be attentive to new ideas from our trans colleagues, who haven't had the same visibility until recently.
---
Special thanks to 500 Queer Scientists and its founder Lauren Esposito for featuring many of our UC researchers and supporting the LGBTQ community in science all year long.