July 29, 2021
University of California Health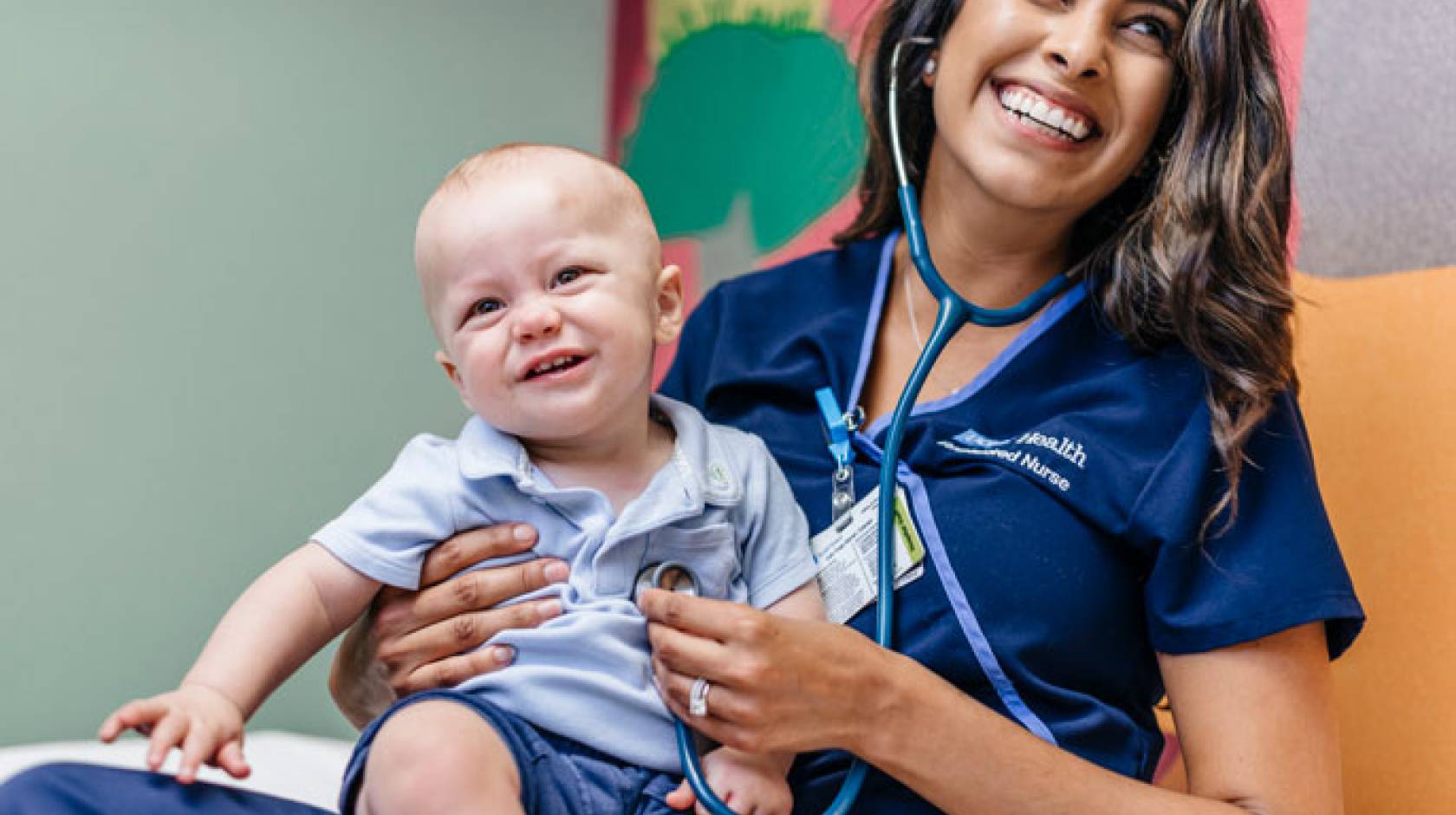 Credit: Elena Zhukova/University of California
The hospitals of University of California Health (UCH) once again have been rated among the best in the state and the nation, according to U.S. News & World Report's 2021-2022 Best Hospitals rankings.
UCLA Health is recognized on the Best Hospitals Honor Roll as the third best in the nation and first in California. UCSF Health is ninth nationally and first in Northern California. All five UC academic health centers that own or operate hospitals were among the best in the state out of 416 California hospitals evaluated.
UCH hospitals further distinguished themselves by being nationally ranked in two or more specialties. Only 140 of the more than 1,800 hospitals eligible for the analysis were ranked in the top 50 in one or more specialty. The neurology and neurosurgery program at UCSF Health is ranked first in the nation.
"We have a high concentration of physician and researcher expertise within University of California Health (UCH), and they share that knowledge across the system. That spirit of collaboration keeps us at the forefront of academic medicine and improves our patients' quality of care."
– Dr. Carrie L. Byington, executive vice president of UCH and an infectious disease expert
The rankings for each of the medical centers are:
UCLA Health ranked No. 1 in California and the Los Angeles metro area for the third consecutive year, while climbing to No. 3 on the national honor roll. UCLA Health continued as the top hospital in California and in the Los Angeles metro area. UCLA Health earned top 10 national rankings in 12 specialties: cancer; cardiology and heart surgery; diabetes and endocrinology; gastroenterology and GI surgery; geriatrics; neurology and neurosurgery; ophthalmology; orthopedics; psychiatry; pulmonology and lung surgery; rheumatology; and urology. Additionally, UCLA Health's ear, nose and throat and gynecology care areas rated No. 12, and gynecology was No. 21 nationally. UCLA Health comprises four hospitals on two campuses — Ronald Reagan UCLA Medical Center, UCLA Mattel Children's Hospital and the UCLA Resnick Neuropsychiatric Hospital on the university's main campus, and UCLA Medical Center, Santa Monica.
U.S. News & World Report has been publishing its Best Hospitals report for three decades to help make hospital quality more transparent. The Honor Roll recognizes the top 20 hospitals across the nation that deliver exceptional treatment across multiple areas of care.
The rankings are based on measures such as risk-adjusted survival and discharge-to-home rates, volume and staffing of nursing, among other care-related indicators. Additionally, the report considers input from physicians across the nation who vote for the best hospitals in their specialty.
About University of California Health
University of California Health (UCH) comprises six academic health centers, 20 health professional schools, a Global Health Institute and systemwide services that improve the health of patients and the University's students, faculty and employees. All of UC's hospitals are ranked among the best in California and its medical schools and health professional schools are nationally ranked in their respective areas.