December 8, 2020
UC Newsroom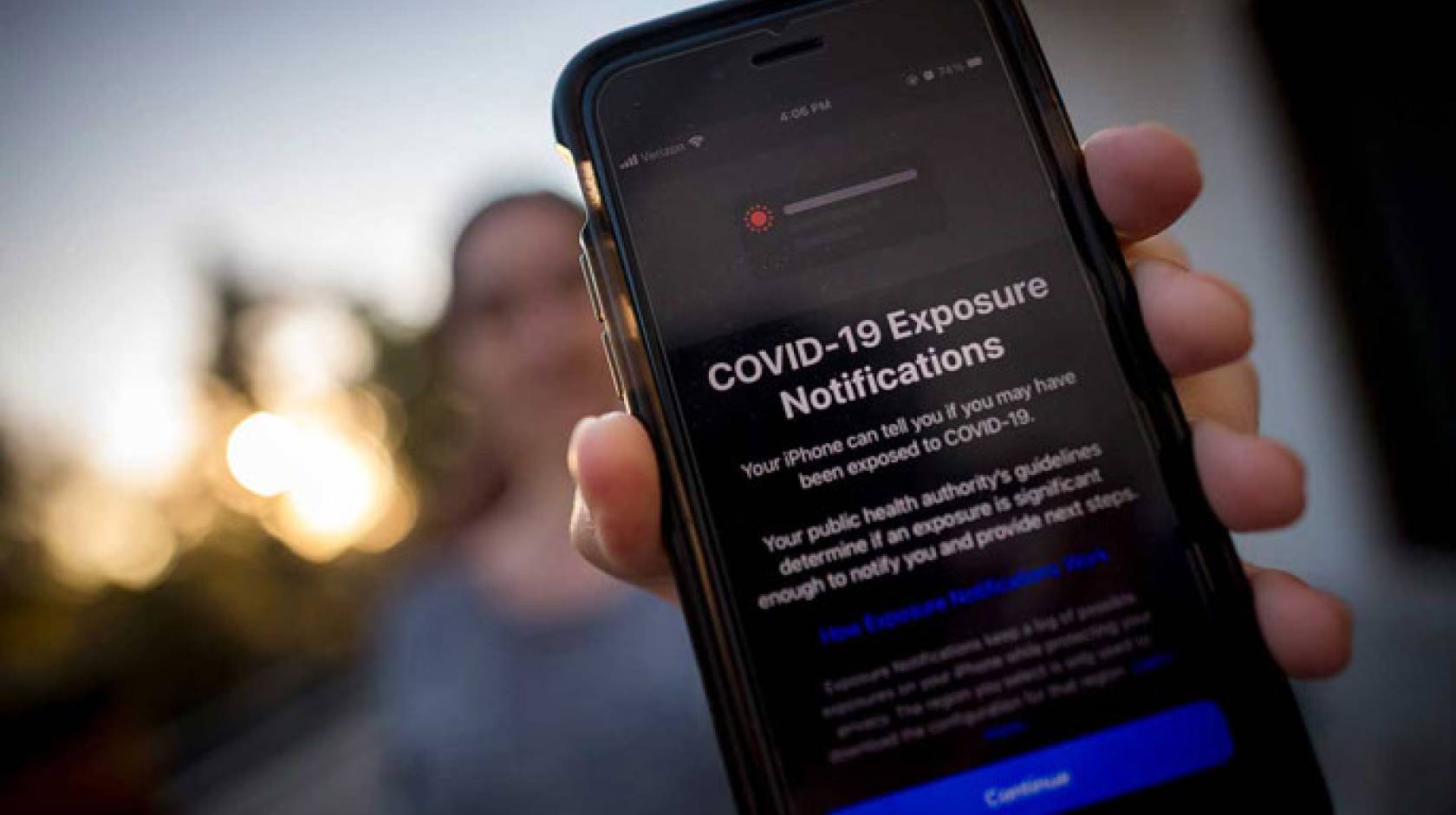 Credit: Erik Jepsen/UC San Diego Communications
The state of California has asked the University of California to lead the expansion of a smartphone-based COVID-19 exposure notification system, which was recently tested at seven UC campuses.
Under this statewide program, researchers and entrepreneurs at UC San Diego Health who developed and led the pilot program will manage broadening the program for statewide use.
The notification system, named CA Notify, will officially launch on Dec. 10. It enables people who opt-in to the program to receive automatic smartphone notifications if they have had high-risk exposure to other enrolled users who have been diagnosed with COVID-19. As part of the privacy-first approach, users decide whether they want to share their own verified positive test results with the system and with other users. The technology does not store location information, and users' identities are not shared.
The Google/Apple contact tracing technology used in the app employs Bluetooth to communicate with other Bluetooth-enabled devices nearby, such as the smartphones of people who at the same time are traveling on a plane, standing with in line at a grocery store or sharing space inside a classroom or residence hall. When a person opts into using the Google/Apple notification system, the user's phone broadcasts a random ID number to other phones in the area. When phones come within 6 feet of each another, they log each other's IDs — without names or locations attached.
If a person is diagnosed with COVID-19, he or she can voluntarily enter a keycode indicating the positive test result. This approach will generate an anonymous alert to other users based on proximity and length of exposure.
"This new COVID-19 tracking app has the potential to greatly enhance our efforts to identify close contacts of confirmed COVID-19 cases," said Dr. Mary Ferris, UC Santa Barbara's COVID-19 clinical advisor. "Besides being extremely accurate about the contacts, it also provides confidentiality in the notifications, which is a barrier we have encountered frequently when trying to identify close contacts.
"If we can encourage widespread adoption of the app, it will be most effective and greatly help us find the contacts early in order to advise them on quarantine to prevent further spread of the disease," Ferris continued. "Just a single case of COVID-19 can result in widespread disease transmission and even death, so this is a noble effort we all should support."
For more information about the rollout of CA Notify, read the University of California Health press release.
To learn how UC campuses have been piloting CA Notify locally, visit the UC Newsroom.
Watch a video about the Google/Apple contract tracing technology used in the CA Notify app: