July 16, 2021
Jennifer Brice
,
UC Newsroom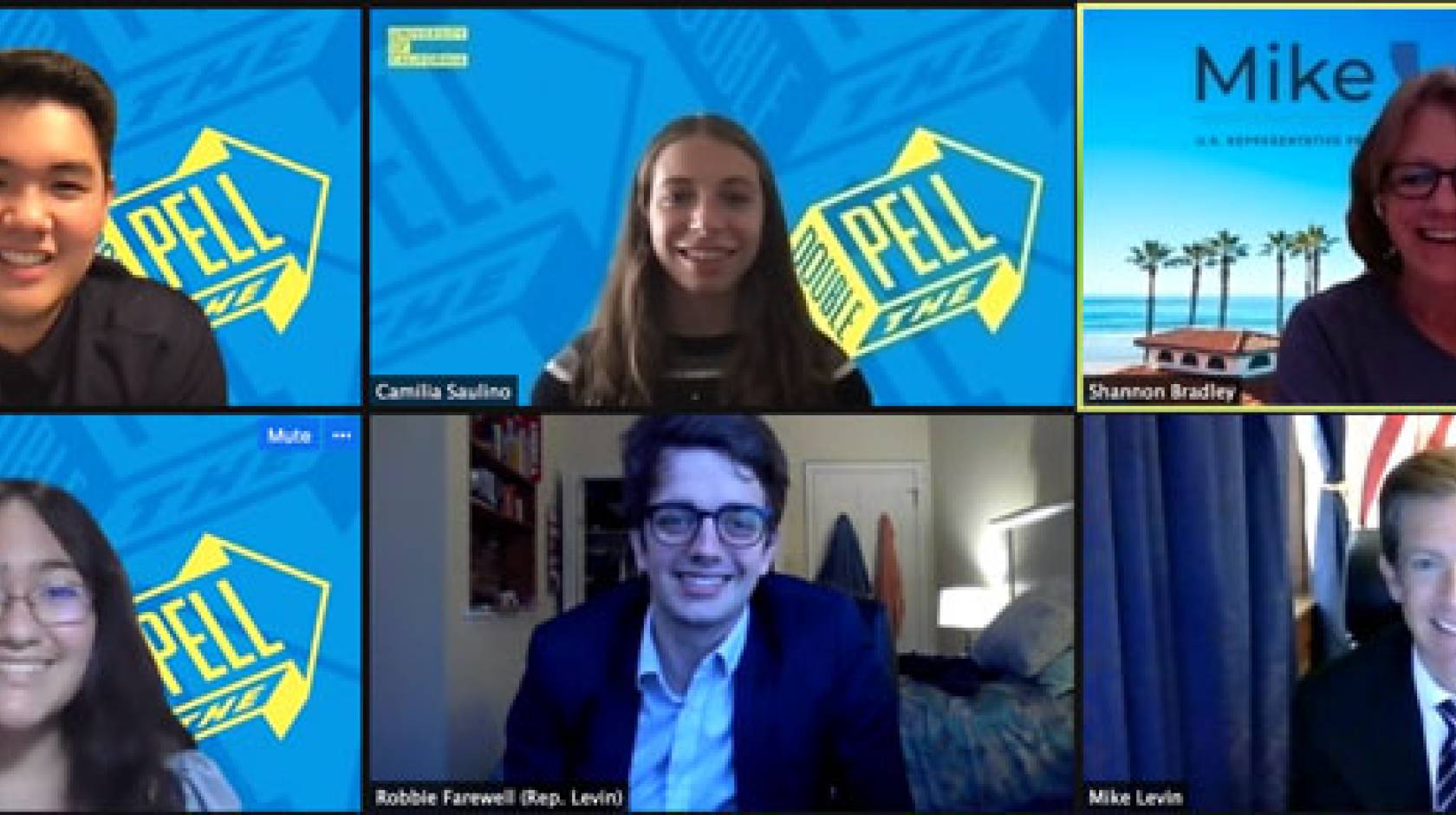 Lawmakers listen when students speak out and share their stories.
That's why the UC Advocacy Network (UCAN), a vibrant grassroots community, created a student ambassador program in 2018. More students than ever are now working alongside the University to build legislative support for the UC community at both the state and federal levels. The program brings together a dynamic group of students from across UC to represent student interests with government leaders. Student ambassadors help influence policies and budget decisions that impact UC and its students. They help lawmakers hear and understand the student point of view.
UCAN student ambassadors achieved important victories this past year: their advocacy helped the university receive its highest level of state funding ever and played a key role in getting Congress to introduce a bill to double federal financial aid through the Pell Grant program.
Ambassadors are provided with training and support for understanding the legislative process, including how grassroots advocacy campaigns are developed and how to lobby lawmakers. The program is open to all UC undergraduate, graduate and professional students. Students must be able to devote 10 hours per month and be willing to engage in outreach efforts. Sounds like fun? Join us! Apply now.
Still on the fence? Here's what two current ambassadors, Genavieve Koenigshofer (UC San Diego '24) and Joshua Tran (UC Berkeley '22) have to say about their experiences and why student advocacy is so important:
What led you to join the UCAN Student Ambassador Program? Why is student advocacy so critical?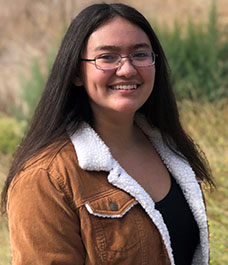 Genavieve: Joining the UCAN Student Ambassador program was not a difficult decision for me. I strongly believe that we need to increase student advocacy and participation in politics. Many young people are used to being dismissed as naive and are taught to doubt themselves, their beliefs and their values. But, on the contrary, it is more important than ever for students to get involved early in the political arena: If we do not fight for our own interests and needs, no one else will. So, by joining the program, I wanted to both share my own expertise from previous legislative advocacy experiences, and to learn from a new community of advocates. I hoped the UCAN program would help me translate my interest in K-12 education policy to collegiate issues, and help me connect with equally passionate individuals despite our virtual setting — I was not disappointed!

Josh: Student advocacy is so critical because this is our education and our future — we should have a say in what is important for our communities. Student advocacy empowers each and every student to take control of their education and future. I joined to help shape and build the future of UC — to help it to continue to be a beacon of hope for millions of students around the world — and to give a voice to students who are underrepresented. Everyone deserves to be heard, and UCAN gives a voice and a platform for all students.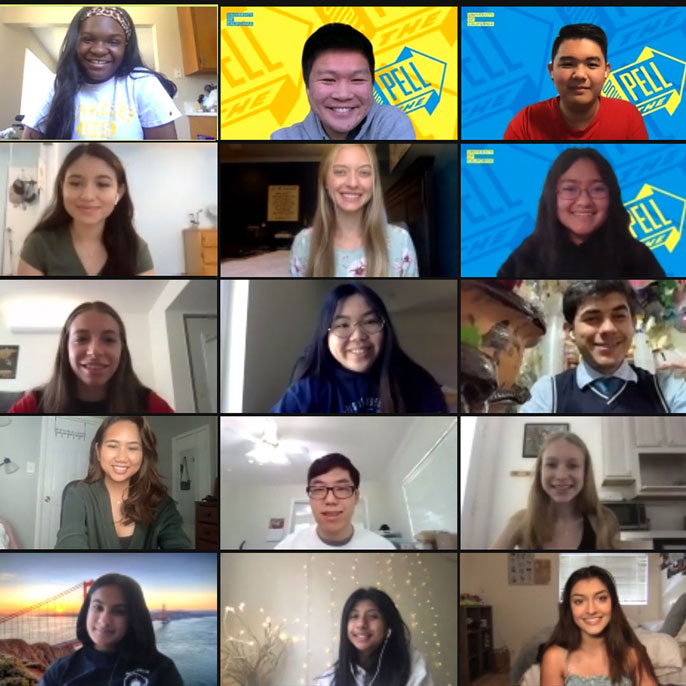 Describe one of your proudest moments in the program. What impact did you make and how did it help you grow as an advocate?
Genavieve: My proudest moment in the program was seeing the virtual Capitol Hill Day in support of the Double the Pell campaign come to fruition, especially when my team and I got to meet our federal representative, Congressman Mike Levin. The Hill Day was a massive undertaking in which student ambassadors from all the campuses had the opportunity to meet with the staff of their congressional representatives to build support for doubling the maximum award of the federal Pell Grant. The other campus leaders and I were charged with contacting the offices of congressional representatives, and I was fortunate enough to land a meeting with the congressman himself! Congressman Levin was very friendly and listened attentively to our asks and opinions, which was extremely validating for myself and my team. The experience showed me that my advocacy was not going unnoticed and that we as young people really could push for meaningful change and be successful.
Josh: My proudest moment is working with the amazing UC Berkeley-UCSF team to meet with members of Congress to advocate for #DoublePell. Meeting with members of Congress who represent us and our communities was truly an honor. And the experience showed us that our collective efforts paid off. Congress has introduced a #DoublePell bill to the floor — our student advocacy helped make that happen.
What skills have you gained from the program?
Genavieve: My experience in the UCAN Student Ambassador program taught me that there are many different ways to organize group advocacy: Giving public comment during committee hearings, meeting with legislators and their staff and utilizing social media, to name a few techniques. It makes the task of organizing much less daunting and more approachable! Working with two other campus leaders at UC San Diego to direct two dozen other ambassadors also made me a more decisive leader: despite being a first year student, serving as a student ambassador helped me build confidence in my knowledge and opinions.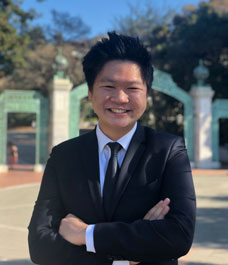 Josh: UCAN has taught me the importance of compassion and drive as a means to make a difference in our lives. Advocacy truly puts "service above self" and drives you to empower those who have been underrepresented. I have learned how to work with a team to make the wheels of change move in the right direction. Without an amazing team, the work of UCAN would be exponentially more challenging.
Your advice to other UC students who are considering applying?
Genavieve: If you're still on the fence about applying, take it from me: Apply. You won't regret it. The UCAN Student Ambassador program is truly an unparalleled opportunity for an introduction into the legislative sphere. Whether you're a political science major or pre-med student — or both, like me — everyone should know how to advocate for the causes you care about, and UCAN will give you the experiences and mentorship you need to learn. And when you do join us, remember that the more you put into the program, the more you will get out of it. Be engaged. Attend your campus meetings. Volunteer to take on an extra campaign. Everything you do in this program is not only a chance to learn, but also to support your team, your campus and the entire UC system. I can't wait to meet you next year!
Josh: My biggest advice is that no matter who you are, no matter what major you study, no matter what campus you are on, YOU are a member of the UC family and if you have a vision to make the future better, then UCAN will be the place to foster your vision. Stay true to yourself.
Learn more about the UCAN student ambassador program here.