January 23, 2023
Nicole Freeling
,
UC Newsroom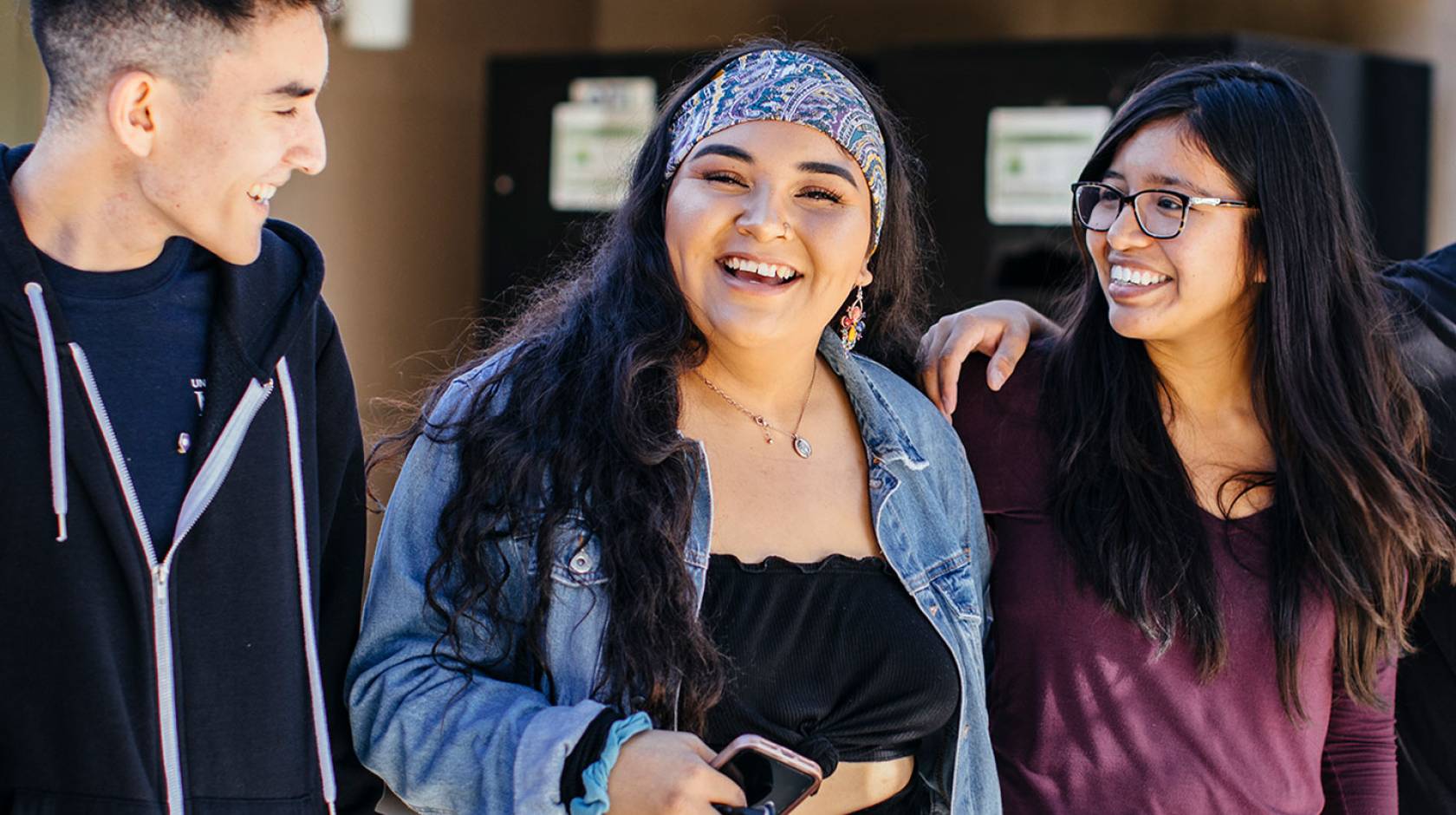 Credit: Elena Zhukova/University of California
The University of California was created to serve the people of the Golden State — and that means reflecting the changing demographics of all those who call California home.
Today, almost 40 percent of residents identify as Hispanic or Latino, accounting for the largest racial or ethnic group in the state. To ensure the University meets the needs of these residents, UC has set a goal to become a Hispanic-Serving System, with each of its nine undergraduate campuses being federally recognized as Hispanic-Serving Institutions, or HSIs.
The designation — which requires that at least 25 percent of students identify as Hispanic or Latino — comes with big benefits for all students, including more federal funds for student support services and a campus climate in which all students can thrive.
Five UC campuses — Merced, Riverside, Santa Cruz, Irvine and Santa Barbara — have already received the HSI designation, counting among the few highly-selective research universities nationally to achieve this status. The four remaining campuses are emerging HSIs, as defined by Excelencia in Education, a national nonprofit dedicated to Latinx student success in higher education, with 15-24 percent Latinx undergraduate enrollment.
So what does an HSI do, and why does that matter for students and for California?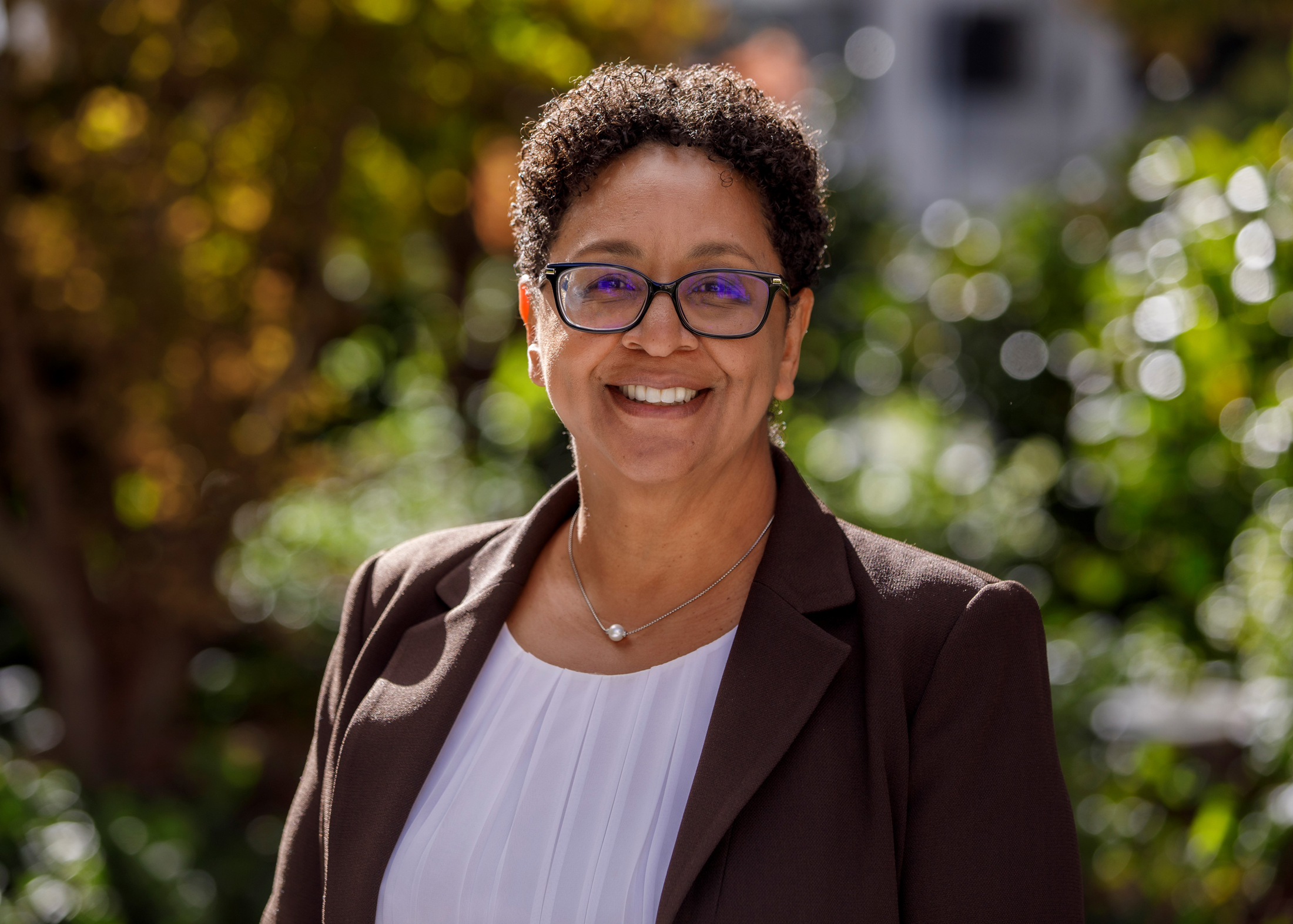 UC Newsroom spoke with UC Vice Provost Yvette Gullatt, chief diversity officer for the University of California system, about UC's goal to become a Hispanic-Serving System and how that has benefits for all students.
Q: What is a Hispanic-Serving Institution and how does one qualify?
A: The designation as a Hispanic-Serving Institution, or HSI, is a subset of what are known as minority-serving institutions. Institutions of higher education like the University of California that seek this designation must request eligibility through a federal application process and meet a threshold that they enroll 25 percent or more of Latinx or Hispanic students. They also need to have a certain percentage of students eligible for federal grants that apply to low-income, first-generation or underserved students.
Q: How does having HSI status benefit students?
A: The eligibility criteria is one thing, but when you become an HSI, it also means having an intentional focus and sustained effort to create the kind of campus climate that will help students from underrepresented groups thrive.
That means you're building and cultivating a sense of belonging on the campus and within the campus community and you're creating an environment through teaching, learning and research that is going to respect and value multiple cultural and racial experiences and perspectives.
It means you have a faculty that reflects the students' experience. You have the infrastructure that allows those students to thrive.
Q: Beyond enrollment targets, how is UC addressing the "serving" side of Hispanic serving? How does pursuing these designations promote student success?
A: To really become a minority-serving institution, with emphasis on the word serving, you can't just maintain the status quo and you cannot let demography do the work for you either. You have to think differently about the institution and what it offers and what it means to serve students. Students who come from underrepresented backgrounds should not be expected to shed their identities in order to adapt to an environment that wasn't made to support them; instead the environment needs to change and transform to better support the students who are on our campuses. That's what being an HSI is really about. It forces us to ask the question are we truly serving students in a manner that embraces their identities and lived experiences? Are we using an asset-based approach with our students?
Q: What about other students? How does HSI status benefit the campus community writ large?
A: A campus that is supporting the needs of Latinx students is going to be able to provide that support across the broader domain of students. You see that at UC with the supports we provide for student basic needs for our most underserved students, for specific student populations like foster youth or formerly incarcerated students, and in our pre-college and pre-transfer programs for California's diverse K-12 and community college students. The UC-HIS and UC-HBCU doctoral diversity initiatives are already contributing to the next generation of UC faculty.
That by extension benefits and supports the broader array of students, because our classrooms now have those voices and perspectives. And if we are doing our jobs correctly, we are operating from a "student-servingness" position.
I point to our first-generation scholars initiative, where students are able to learn that our faculty were themselves first-generation students. That means that students are walking into classrooms and into labs and into office hours knowing that the faculty that they're meeting with in large part share their same experiences. That helps to create that climate of belonging and inclusion — the sense among students that, 'There are people like me here who do well here, who thrive here, and who are here to support me.' It also helps to shift the narrative about who can be successful at our institutions.
Q: What does the HSI designation signify to prospective students? What can they expect in terms of community and resources?
A: Speaking as an African American woman, one of the things that you do whenever you're walking into any predominantly white environment is to ask who else is here? Will I belong?
What the HSI designation tells students is that there is a critical mass of others who have similar experiences and identify in similar ways who are also part of this University. It's a message of welcome and inclusion. When you receive these designations, it means you've worked intentionally to ensure that your population on your campus reflects the population and the demographics of California.
But it's not enough to just enroll those students. If you're just enrolling them but you're not looking to transform teaching, learning and experiences outside the classroom to support those students, then you haven't done much at all. That gets to the "serving-ness" aspect. The institution needs to bear that responsibility to be welcoming and inclusive.
If students don't feel welcome, they won't stay, they won't graduate, they won't give back to the University and they won't have positive things to say about UC in their communities. So there's a lot at stake for the University to be a really inclusive Hispanic- and minority-serving system.
Q: If UC meets its goal, it will become the first system of its size and selectivity to have each of its undergraduate campuses qualify as HSIs. How could UC's role as a Hispanic-Serving System influence higher education more broadly?
A: What the University of California does, the nation watches. We've seen that with holistic admissions and with no longer requiring the SAT. And we will see that as the University of California looks to become the first major research institution to have all of its campuses qualify as HSIs.
One of the things that's interesting about UC as an HSI and our role as a research university is that we are producing scholars across the country who are studying and contributing intellectually to the understanding of HSIs and how they can best serve students. And they're sharing this knowledge with institutions across the country.
Q: Can you provide an example of some of this research?
A: At UC Santa Cruz, researchers are looking at this question of persistence in STEM and why that differs across ethnicity and socioeconomic background. They are using those insights to help us understand why students — who are high achievers and the best in their class — are dropping out of STEM majors.
They're looking at the actual courses in STEM majors and the trajectory of student performance, they're looking at grades and curriculum. And they're using the data to point to ways we can revise and strengthen the curriculum to better support the students, so that those who start with us as STEM majors go on to graduate with STEM degrees.
The UC-HSI Initiative is also supporting new research among our doctoral students. Faculty who are part of the UC-HSI advisory board are collaborating on joint research. It's an exciting time, and UC will place its mark in the higher education world with its world-class research again.
Q: Why has UC set the goal to have every one of its campuses qualify? Why is it important that this effort be systemwide?
A: Partly it is simply about recognizing who is in our state. UC has set a goal to produce 200,000 more degrees by 2030 and to close institutional performance gaps between groups of students.
We have systemwide goals around graduation and retention. So focusing on HSI and its ancillary benefits to all students helps us achieve those goals. When we achieve that status across the board, it shows we're on our way to improving the enrollment of underrepresented students at our University, that we're closer to achieving our degree completion goals and that we're closer to having all the right kinds of services and practices in place to ensure that all of our students graduate. It is an excellent benchmark for our institutional goals in diversity.