February 10, 2016
Jeanette Marantos
,
UC Riverside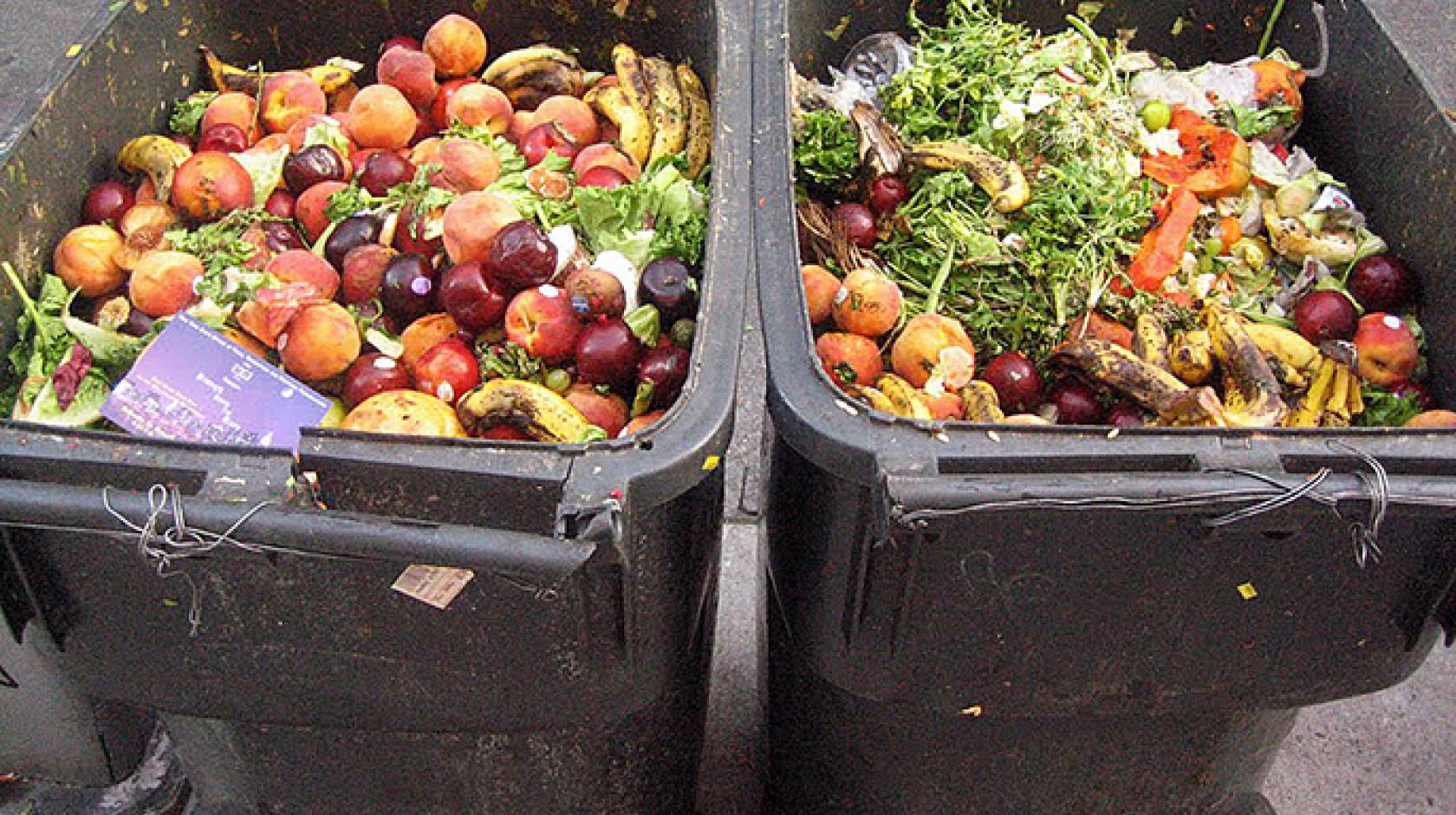 Remember the good old days of early dorm life, when freshmen heaped their trays full from the dining hall smorgasbord and then ended up throwing huge portions of their bounty into the trash?
No more, at least not at UC Riverside, where trays have been eliminated in dining halls and plate sizes have shrunk, all part of the university's efforts to significantly reduce food waste on campus.
Today, UC Riverside recycles 100 percent of its cooking oils and composts more than 250 tons of discarded food, tumbling it dry in a giant dehydrator so it can feed the soil at the campus R Garden, said John Cook, UC Riverside's director of sustainability.
Those are just two of the many programs UCR has launched to reduce food waste on campus. It's also raising awareness about the issue with speakers sponsored by the UC Global Food Initiative, such as food waste expert Jonathan Bloom, who is coming to UC Riverside on Feb. 16 and UC Riverside's Palm Desert Center on Feb. 17 to discuss why we waste food, why it matters and what we can do about it. His talk is open to the public.
Bloom is an author and journalist whose work has appeared in The New York Times, The Washington Post and The Boston Globe. Bloom began researching food waste in 2005 while volunteering at DC Central Kitchen, where he also learned about gleaning, the process of gathering crops left in the field after harvest.
This work led him to publish "American Wasteland: How America Throws Away Nearly Half of Its Food (and What We Can Do About It)" in 2010, which was the winner of the 2011 International Association of Culinary Professionals Cookbook Award in the Food Matters category.
Bloom also launched the WastedFood.com blog, which highlights the problems – and solutions – around food waste. He is a graduate of both Wesleyan University and the University of North Carolina at Chapel Hill, and currently lives in Durham, North Carolina, with his wife, two sons and, he writes, many, many containers for leftovers. He serves on the Food Tank Advisory Board.
His talks on Feb. 16 and 17 will revolve around some sobering statistics: Americans waste more than 40 percent of the food produced for consumption, at an annual cost of more than $100 billion. At the same time, food prices and the number of Americans without enough to eat continues to rise.
Bloom will talk at UC Riverside on Feb. 16 in the UCR Extension Center, 1200 University Ave., in Conference Rooms D and E from 6:30 to 7:30 p.m. He'll also talk at UC Riverside's Palm Desert Center on Wednesday, Feb. 17, from 6 to 7 p.m., in an event co-sponsored by Hidden Harvest. Admission and parking are free at both events, but RSVPs are required for the Palm Desert event. RSVP here.
The topic is important for UC Riverside, because the campus takes food waste very seriously, said Cheryl Garner, executive director of dining services.
For instance, she said, eliminating trays in the dining halls didn't just reduce food waste and water costs, it also makes it harder for students to overeat. It's no secret that many students gain weight when they are faced with an all-you-can-eat dining experience seven days a week, especially initially.
Without the trays, "they can still eat as many things as they want," Garner said, "but if you make the plates smaller and force them to walk the food item by item to their table, it substantially reduces the amount of food they try to eat, and the amount they waste. It's that old adage – their eyes are sometimes bigger than their stomachs. But with a smaller portion they can decide if you like it and if they really want a second one before it is too late and it goes to waste."
UC Riverside has been donating uneaten food (from its kitchens) to Inland Harvest Food Bank for more than 20 years, and has composts the tea and coffee grounds from its various coffee shops on campus, Cook said. The dining restaurants on campus also use compostable plates, flatware, cups and straws. "If everything is compostable, you don't have to worry about where you should throw it away," he said.
UC Riverside joined the U.S. Environmental Protection Agency's Food recovery Challenge in 2012, pledging to reduce its food waste by at least 5 percent every year. The campus was recognized by the EPA in December for reducing its food waste by 5.5 percent in 2014.
About UC Global Food Initiative: The University of California Global Food Initiative addresses one of the critical issues of our time: how to sustainably and nutritiously feed a world population expected to reach eight billion by 2025. The initiative aligns the university's research, outreach and operations in a sustained effort to develop, demonstrate and export solutions — throughout California, the United States and the world — for food security, health and sustainability. UC President Janet Napolitano, together with UC's 10 chancellors, launched the UC Global Food Initiative in July 2014.