Ed. Note: This is part three of a three-part series, "Young, gifted and black." For part one, featuring researchers, click here. For part two, on activists, click here.
This Black History Month, we are tuning into voices of the future, students and alums whose creative vision is shaping our culture, from the clothes we wear and the movies we watch to the performances that inspire us.
In sharing their originality with the world, these artists and entrepreneurs open new vistas for those to come.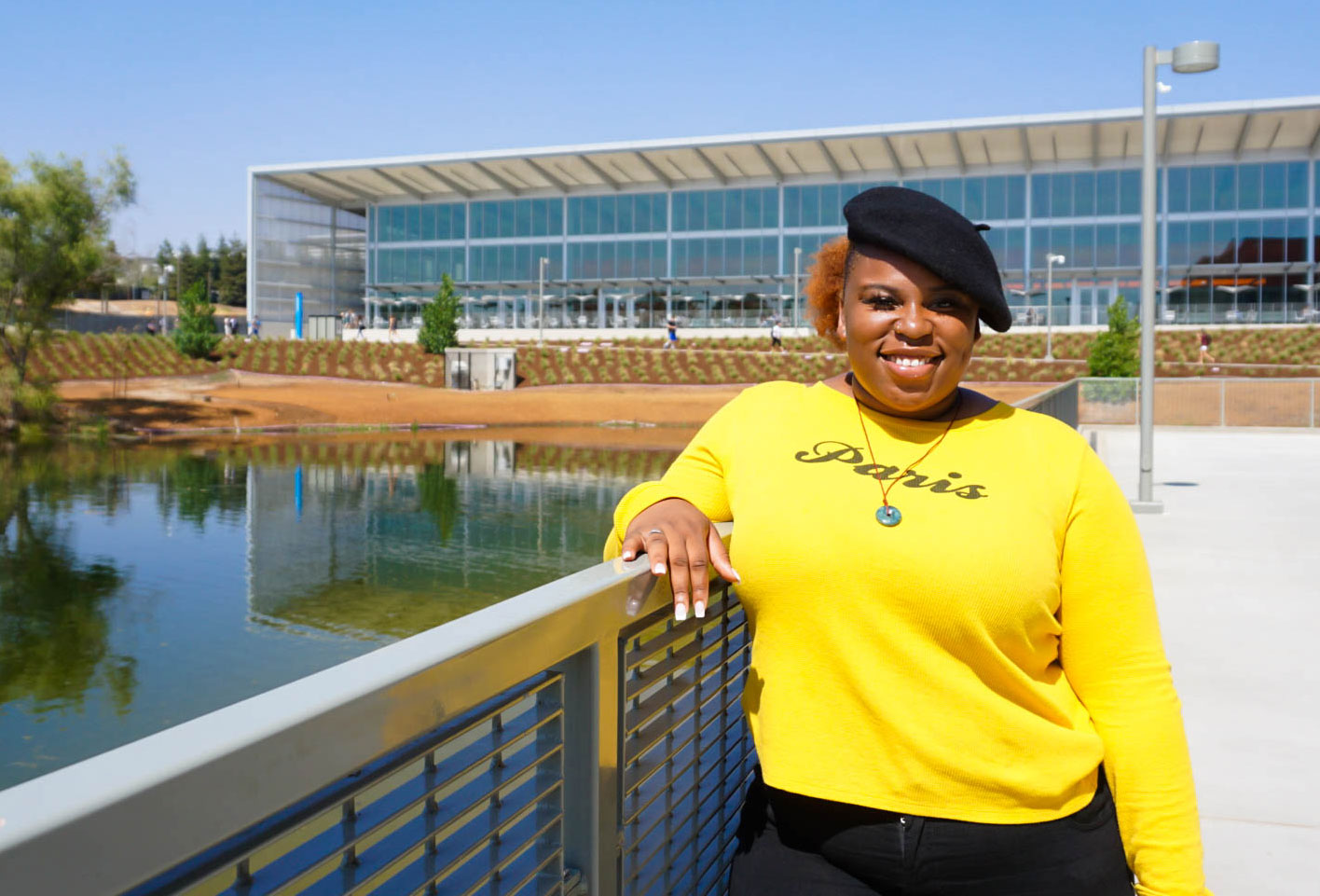 Curtavia Gill, stepping up
Campus: UC Merced
Major: Sociology and psychology
Hometown: Oakland, Calif.
A sophomore pursuing a double major in sociology and psychology, Curtavia Gill is also the founder and captain of UC Merced's first step dancing team, an endeavor she says has empowered her and fellow students in ways she never expected.
"Because UC Merced was such a young university, I knew it was somewhere where I could really leave my own footprint," said Gill.
The leader and founder of UC Merced's 16-woman step team, Gill has quite literally done just that. A type of dance that uses intricate footwork and hand movement to create complex musical rhythms, Gill sees step as a way to honor the culture of the African diaspora and build a sisterhood among African American women at UC Merced. The dance team also does community service and has become a tight-knit community of friends. "We don't just stomp our feet together. We also lean on one another's shoulders," Gill said.
"The thing about step is, you can't do it alone. Being perfectly in sync with 15 other people means you have to really know your teammates and trust them to deliver. It's being a part of something that's bigger than yourself. It's about establishing something for those who come after you and providing homage to those who came before."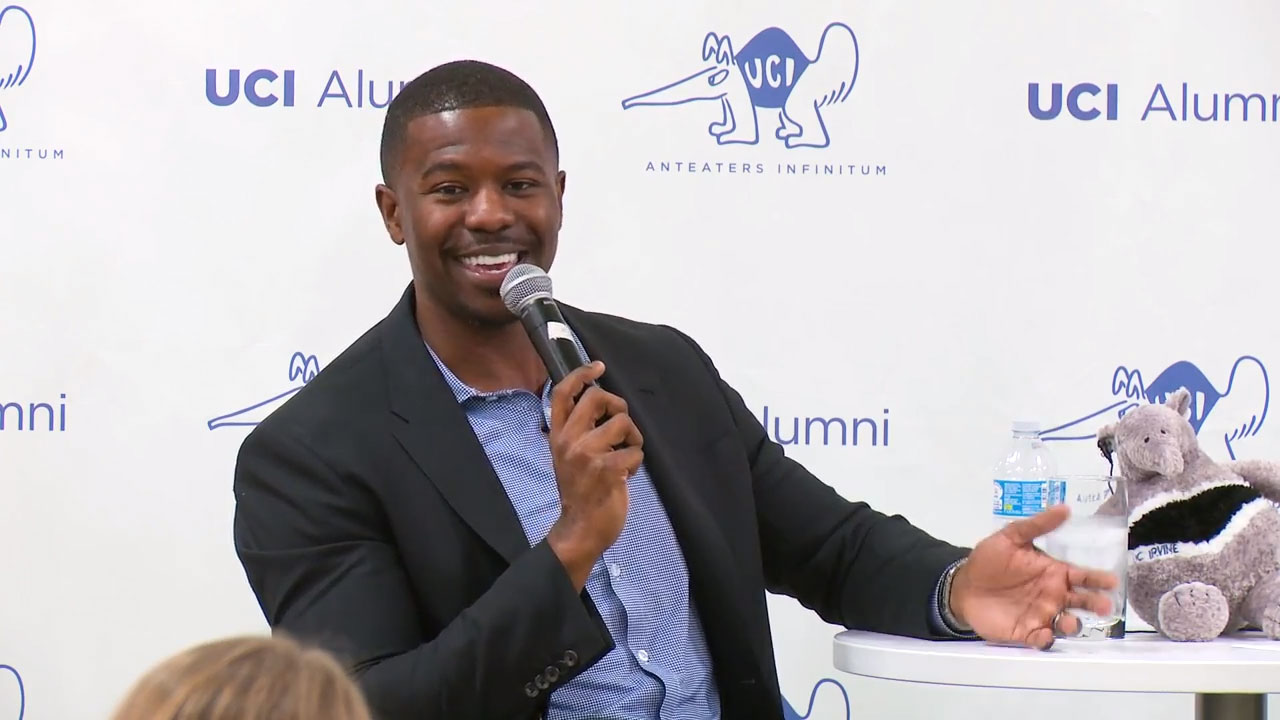 Jermaine Griggs, music maven
Campus: UC Irvine
Major: Criminology, law & society
Hometown: Long Beach, Calif.
Long Beach native Jermaine Griggs launched his first business at age 9, selling candles and stationery. By the time he was 12, Griggs was knocking on doors as one of the youngest — if not most unlikely — Avon salesmen in his neighborhood. "I grew up in the projects. But while my neighborhood was rough, our apartment was my refuge, and with the support of my family and church, I cultivated my gifts," said Griggs. "I developed a burning desire to succeed and to be different from a young age."
It takes courage to stick with your dreams, but only one person can live your life.
As a teenager, Griggs traded his Avon Lady gig for one teaching kids in his church choir to play music by ear, using the piano his grandmother won on "The Price is Right." That work became the genesis for Hear and Play music, an online enterprise Griggs started at 16 with just $70, the price to purchase a domain name. By the time he was a college sophomore, he and his roommate were shipping hundreds of orders a week from their dorm room at UC Irvine to addresses around the world.
Today, Hear and Play is a multimillion-dollar business that uses books, software and other tools to teach aspiring musicians to play instruments by ear. The 34-year-old Griggs, a regular alongside Mark Zuckerberg on lists of America's most influential young entrepreneurs, mentors youth through organizations such as Operation Jumpstart, Mentors International, Boy Scouts of America and the Boys & Girls Club.
One key piece of advice: "Use college as a place to figure out what you love and what you gravitate toward. And really do it, not for the test or the grade. It takes courage to stick with your dreams, but only one person can live your life."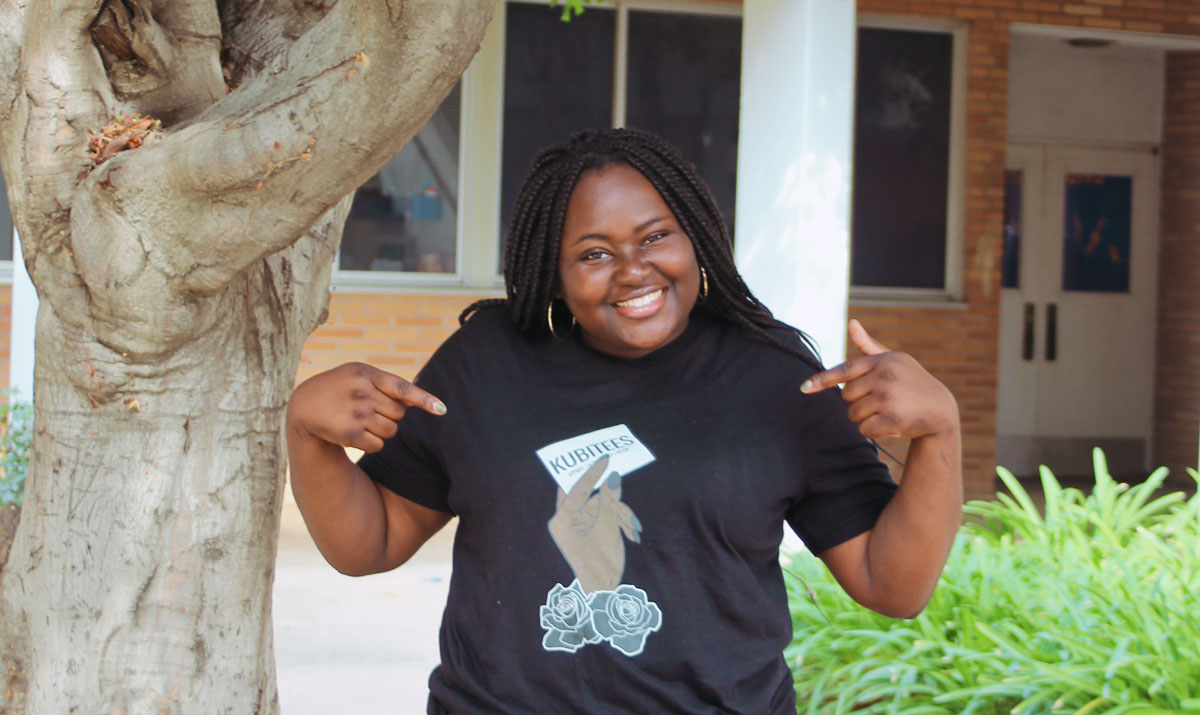 Kubrat Salaam, designer of fine tees
Campus: UC Riverside
Major: Business administration
Hometown: Riverside, Calif.
Kubrat Salaam's foray into entrepreneurship began as a sixth-grader, when she first began selling her T-shirt creations to friends and family. Today, that enterprise — called Kubitees — has become an official business and successful side-gig for the third-year UC Riverside student, who is studying business administration.
It's important to me to give people of color more options and truthful representations to choose from when they're shopping.
A lot of Kubitees' products fuse current fashion styles with African fabrics and Afrocentric designs, an aesthetic which Salaam says celebrates both American black culture and her Nigerian roots. "Everything I sell has meaning," said Salaam. "It's also very important to me to give people of color more options and truthful representations to choose from when they're shopping for themselves, friends or family."
A long-time Riverside resident, she grew up in a family of entrepreneurs: Her dad had an entertainment business and her mother was into fashion and owned a beauty supply. "It was really cool to be a part of it. My mom's clients and their kids would come in, and I would be in the salon, stocking shelves. It was really exciting to be a part of the business. I loved to hang out there."
Her parents saw their enterprises not just as a way to make money but to bring members of the community together, and that is also a big part of what motivates Salaam. She recently launched the Young Creators and Visionaries Collaborative (YCVC) for black millennial artists and entrepreneurs of color. Part networking group, part support group and part artistic co-op, the group initiative helps fledgling creatives build connections, gain experience and exposure, and share projects and ideas.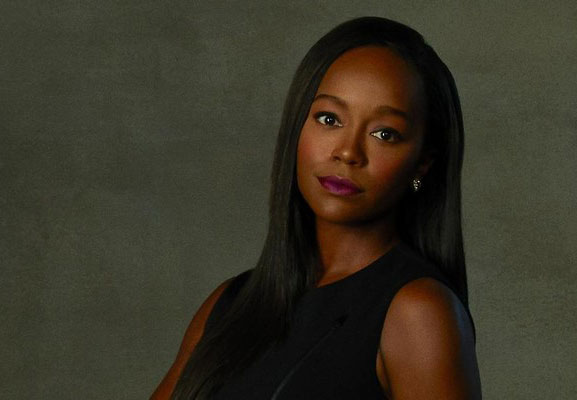 Aja Naomi King, leading lady
Campus: UC Santa Barbara
Major: Acting
Hometown: Walnut, Calif.
If you've ever taken a trip to Shondaland, you know the show "How to Get Away with Murder." Premised on a group of plucky young law students who get entangled in the dramas of their professor, played by Viola Davis, the show is a massive hit: equal parts thriller, soap opera and legal drama.
Michaela Pratt, played by UC Santa Barbara's very own Aja Naomi King, is one of those plucky young law students. King has earned numerous plaudits for the breakthrough role, including a nomination for the NAACP Image Award for Outstanding Supporting Actress in a Drama Series.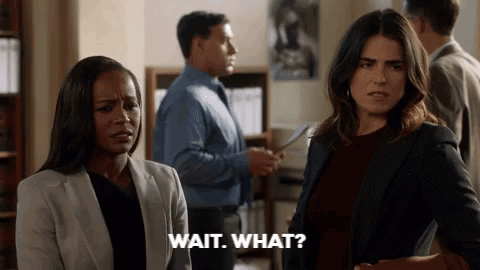 King didn't always think she was going to act. "My father had insisted that it was important to find a career where you'll always be necessary, so for a long time I was telling people that I wanted to be a doctor," King said in an interview with Refinery29. "My junior year of high school, I was like president of choir and in the school plays, and I had just a complete meltdown because I knew I couldn't do other things. I was already doing the things that I loved."
To go from being a doctor to an actor is a big risk, and King still had reservations as she entered UC Santa Barbara as a freshman. "As I was going into college and putting down my major, I was so afraid of committing to theater and art," she told Refinery29. "But I did, and it began from there, really. The teachers at UC Santa Barbara were so wonderful and really motivated me to go to grad school. I had no idea that even existed, grad school for acting."
Getting accepted into the UC Santa Barbara acting program felt like fate, King told Coven magazine. After earning a bachelor's in fine arts in 2007, King studied at the Yale School of Drama, receiving her master's in fine arts in 2010. Within two years she had her first big break as the surgical intern Cassandra Kopelson on "Emily Owens, M.D." While the show didn't last, it helped launch her career, which also included a role as the female lead, Cherry Turner, in "The Birth of a Nation," Nate Parker's 2016 film on the 1831 slave rebellion led by Nat Turner.
For all her early success, King still struggles with how few leading roles Hollywood offers to women of color. "Maybe I'm outdated in thinking this," King told Marie Claire in April of 2017. "Because I'm a young black woman and don't see very many being the lead in a film, I have this fear, 'Will I be working?'"
Taking strength from the example of other black actresses in the business, King has pushed through her fears, and uses her platform to raise awareness about the challenges in representation that black actresses face and to help other aspiring African American actors.
And yes, working with Viola Davis is exactly as you suspected: wonderful.
Cover photo: Members of Kubrat Salaam's Young Creators and Visionaries Collaborative (YCVC). Photo by Paul Mora.