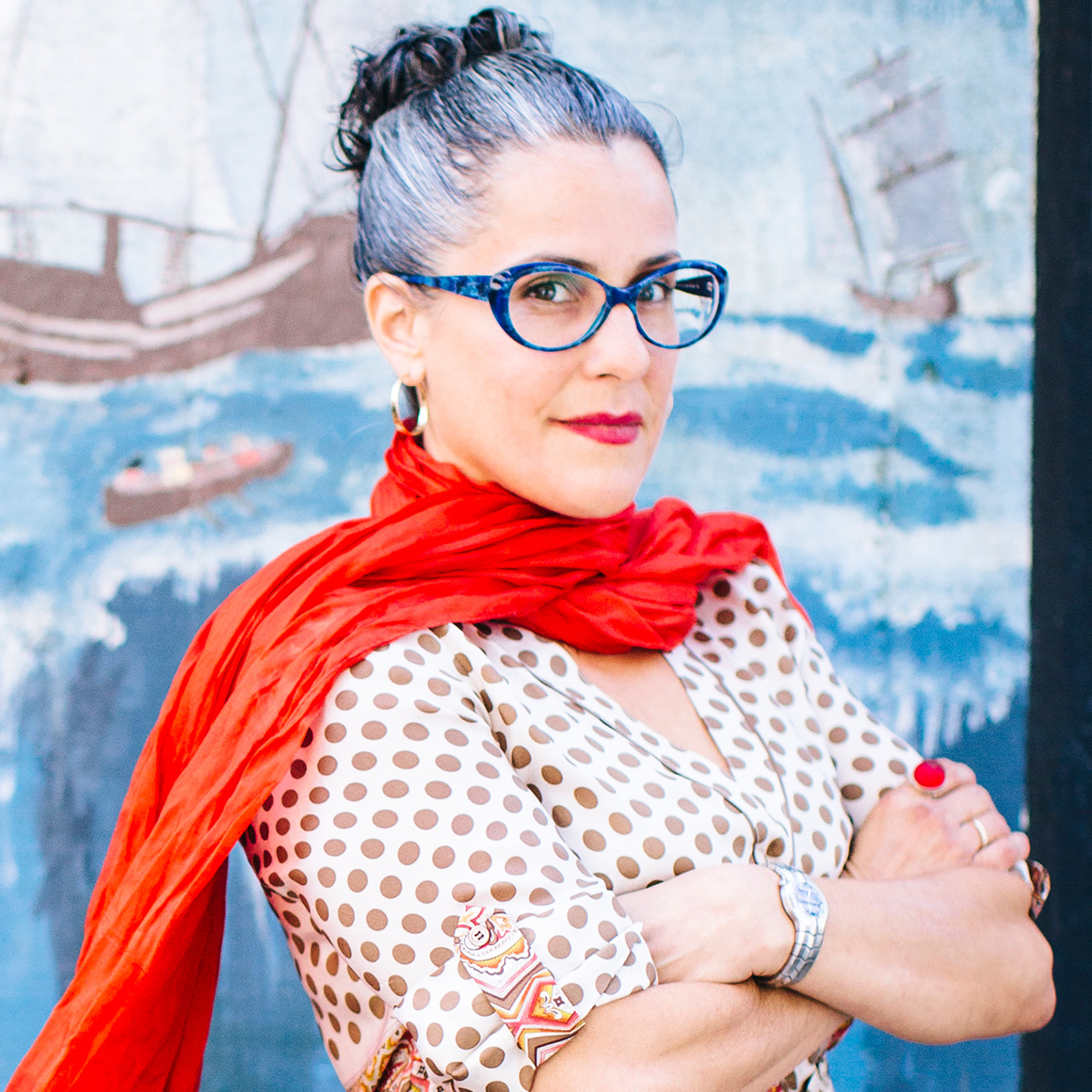 "College isn't a terminus. Rather, it's one step in what for many is a long journey of learning and growing."
Catherine S. Ramírez
Associate professor, Latin American and Latino Studies, UC Santa Cruz
My backstory
I was born and raised in Los Angeles. My father grew up in Los Angeles and was drafted into World War II immediately after graduating from high school. After being discharged, he took a job with Caltrans and literally built some of Southern California's busiest freeways.
My mother, the eldest of four siblings, dropped out of high school to care for the family after her mother died. She made many of my and my three sisters' clothes, including our Halloween costumes, prom dresses and bathing suits. In 1992, the Los Angeles Times honored her as a Great Home Cook. When I was a teenager, my mother went back to school, earning her GED the same year I graduated from high school.
In addition to showing me the power of determination and resilience, she taught me to value education and to take pride in my work, whether I'm applying for a grant, writing a lecture or making a sandwich.
What motivated me to go to college
When I was around 15 years old, I got on a Greyhound bus and visited my sister, who had transferred to UC Berkeley from community college. I was blown away by the vibrancy of the campus. I resolved to study hard and attend Cal, too.
What I would tell my freshman self
College isn't a terminus. Rather, it's one step in what for many is a long journey of learning and growing. Many of my students work very hard to get into college. I remind them that they should continue to work hard, especially if they think they might want to pursue a graduate or professional degree.
The university is a multifaceted and temporary resource. Take advantage of as many of our campus' institutions, programs and services as you can, from the Career Center, to the Education Abroad Program, to the gym. The university is also a crossroads. It connects people who don't always come from the same places, who don't have the same advantages and struggles, and who don't always see eye-to-eye. Listen to your classmates, roommates and teachers, even and especially when you disagree with them. Lastly, take advantage of office hours and get to know your instructors, ideally before your last year or last quarter.
How my background helped me
I'm living proof that there's sometimes little to no correlation between standardized test scores and academic success. When I informed my high school counselor that I intended to apply to UC Berkeley, she told me not to bother because I probably wouldn't get in based on my relatively low SAT scores. When I enrolled at Cal, an academic adviser told me that I was more likely to drop out than graduate based on those same scores. I treated what both of those individuals told me as a challenge and vowed to defy their low expectations of me.
The best thing about my college experience
It was getting to know people from different backgrounds and moving outside my comfort zone.