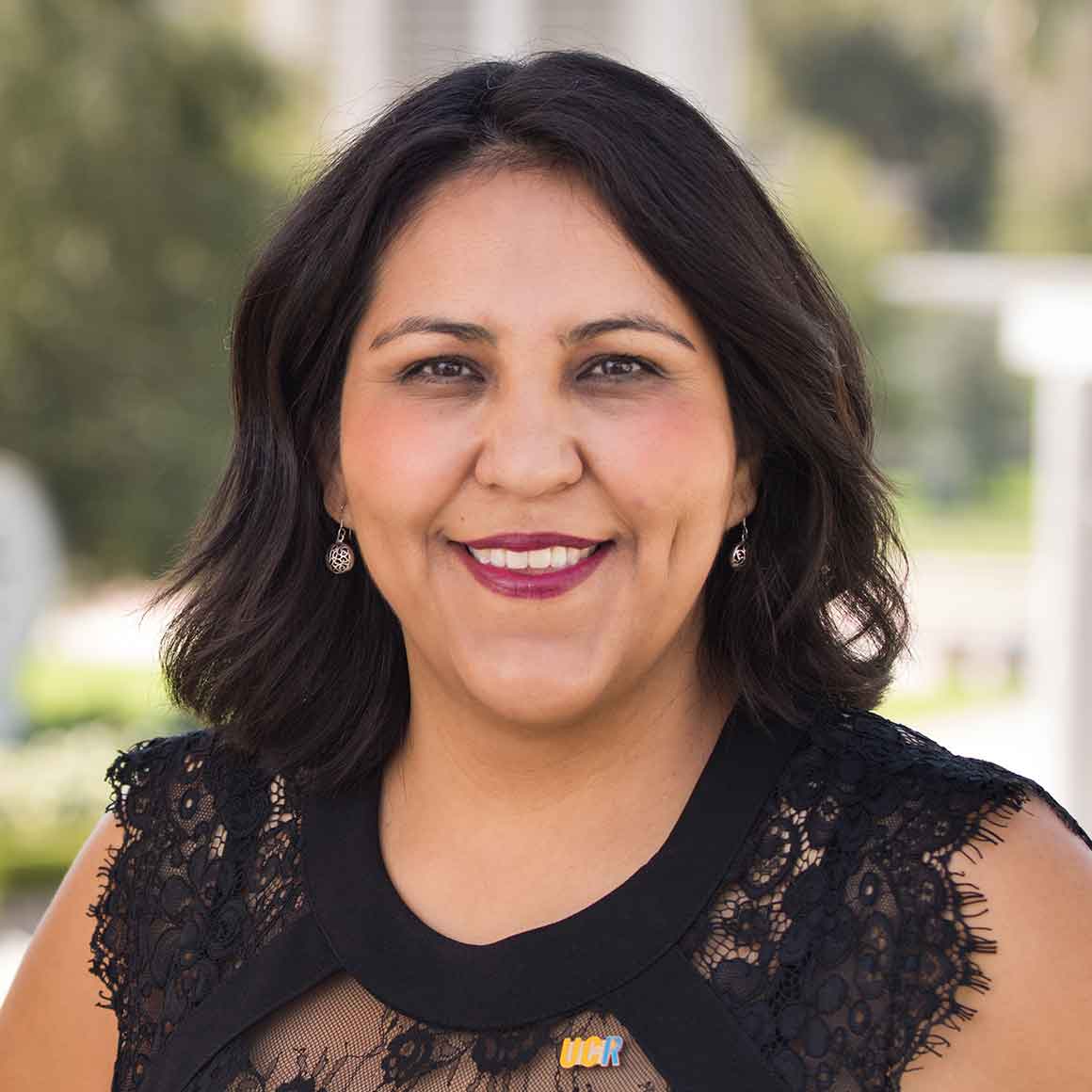 "Don't be afraid to fail. Don't underestimate your capabilities, your skills, your culture."
Sandra Baltazar Martínez
Editor/writer, "Inside UCR"
My backstory
My mother had just found out she was pregnant with me when my father passed away. Immediately her world turned upside down. She decided to come to the United States, which has now been our home for more than 33 years. As immigrants in the early '80s, life in the U.S. was not easy. Girls in my apartment complex became teen moms, boys in my neighborhood dropped out of school. Witnessing the outcomes of those lifestyles, I knew that was not the life I wanted.
What motivated me to go to college
My mother was a single mom who worked as a seamstress in a sweatshop. She sometimes walked to work — nearly six miles roundtrip — to save the bus fare. She'd return home, exhausted after a 10-hour shift, hauling a gallon of milk in her hand, her lunch bag in the other. I admired her dedication and work ethic, and I tried to mimic that in school. In high school, a teacher recommended me for AP classes and for Upward Bound. From there, my world became boundless. I was the first in my family to graduate from high school, from college (B.A., Political Science, UC Riverside, '01), and to obtain a master's degree.
What I would tell my freshman self
Be less scared and less intimidated. Step out of your comfort zone. Don't be afraid to fail. Join study groups. Visit your career counselor often and discuss options for your career. Envision your future. Don't be afraid to dream big. Don't underestimate your capabilities, your skills, your culture.
How my background helped me
My mother's dedication to her family, her work ethic and her resiliency is an inspiration. She was a father as well as a mother figure, always found a solution (and still does!) and never complained about life, no matter how tough or how stressful it was. Then as now, my mother just takes life as it comes.
The best thing about my college experience
Everything — although, in retrospect, I feel I limited myself and was overly cautious, which kept me away from exploring college to the fullest. For example, I decided to study abroad in Mexico during my senior year. If I hadn't been so timid about expanding my horizons, I know I would have studied in at least two countries.