Eight fantastic reasons for the Class of 2018 to celebrate.
If you are one of the thousands of UC students about to graduate, go ahead and feel giddy. You've earned it.
Years of hard work and academic achievement have paid off with a college degree — something never attained by most Americans. You can rest assured that your diploma is more than just a piece of paper. It opens the door to higher paying jobs and more interesting career choices.
For University of California grads, the future is particularly bright. The Class of 2018 enters the workforce at a time when the economy is robust and employers are hiring. UC's newest grads have the added bonus of being part of a vast alumni network that circles the globe and is more than two million strong, including leaders in virtually every field you can imagine.
So, go ahead and celebrate. UC's Class of 2018 is poised for great things, as these surprising facts show:
There are a lot of you
55,000 UC students will earn a bachelor's degree this spring, and another 18,500 will earn an advanced degree.
You finish what you start
85 percent of UC undergrads finish college. That compares to about 60 percent nationally.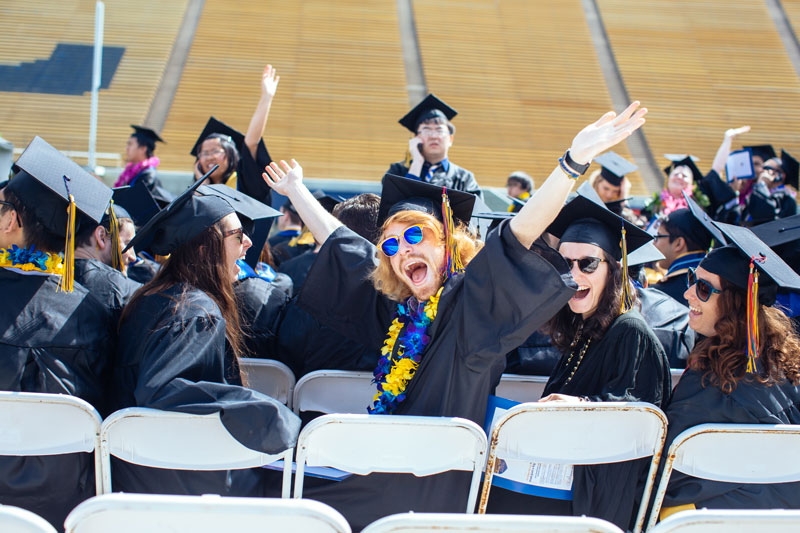 You are fast
Today's undergrads finish college in 4.1 years on average, a number that has been steadily declining since 1997.
You are tenacious
About 42 percent of the Class of 2018 will be among the first in their families to earn a college degree. Mazel tov! You have blazed a trail for those who follow.
You aren't done yet
Almost 40 percent of you are likely to go on and earn an advanced degree.
You have a good shot at earning more than your parents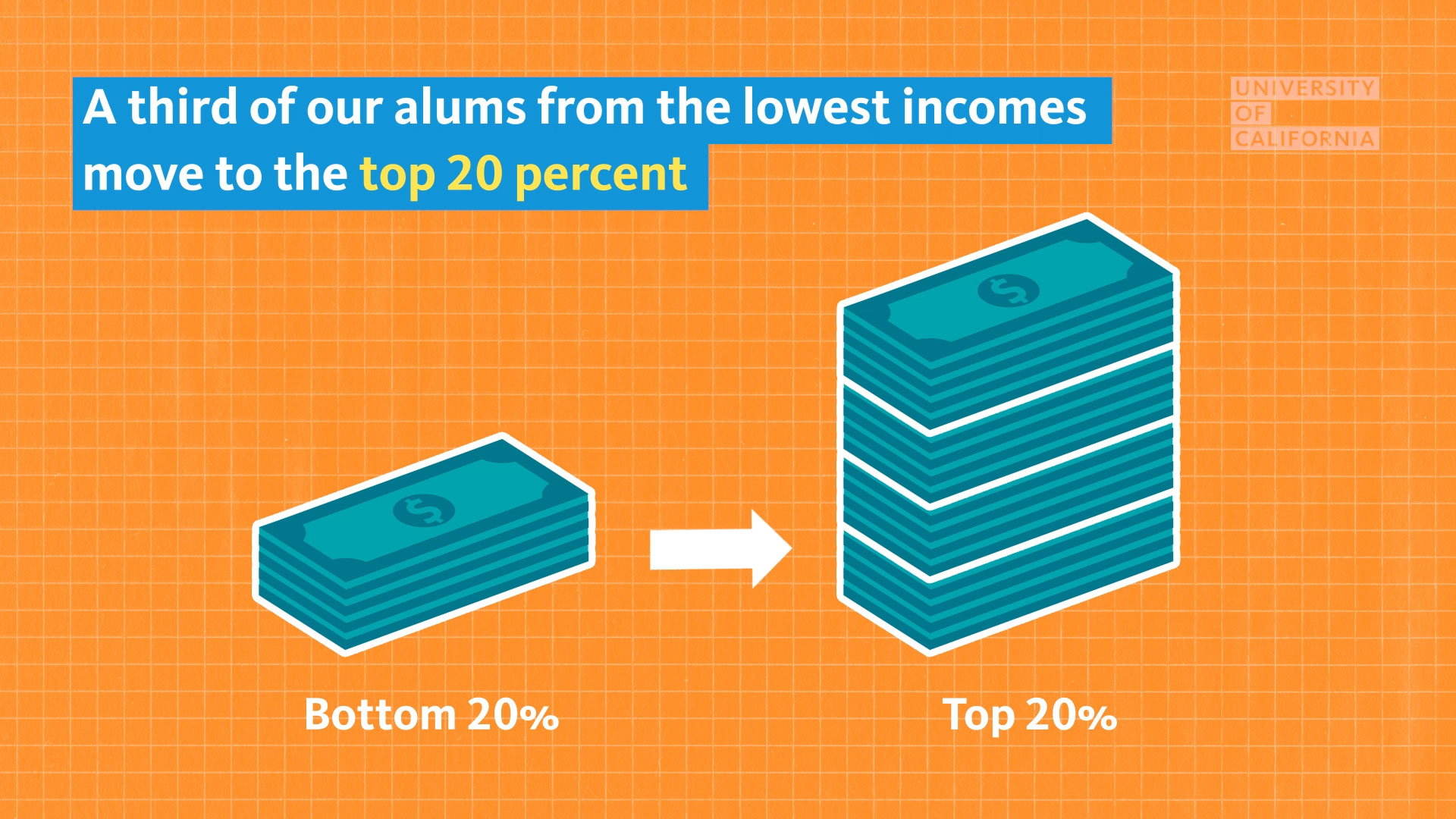 Within 10 years of graduating, most of UC's low-and-middle income students achieve higher incomes than their parents. The greatest leap in economic mobility comes from students whose families were in the bottom 20 percent of incomes. More than a third of these alums move into the top 20 percent of incomes within a decade of graduating.
You are ready to go forth and prosper
Nearly half of UC students graduate without any debt. Of those who do take out loans, the average loan amount is $20,600 — about the price of a Honda Civic. But, unlike a car, the value of your degree only grows over time. Another bright spot: The average monthly loan repayment amounts to 6 percent or less of alums' monthly gross salaries.
California — and the world — needs you
About two-thirds of UC grads stay and work in California, providing the skilled workforce that is so essential for the state's economic health. In fact, many of you will go into critical high-demand fields including education, health care, engineering, manufacturing and finance.