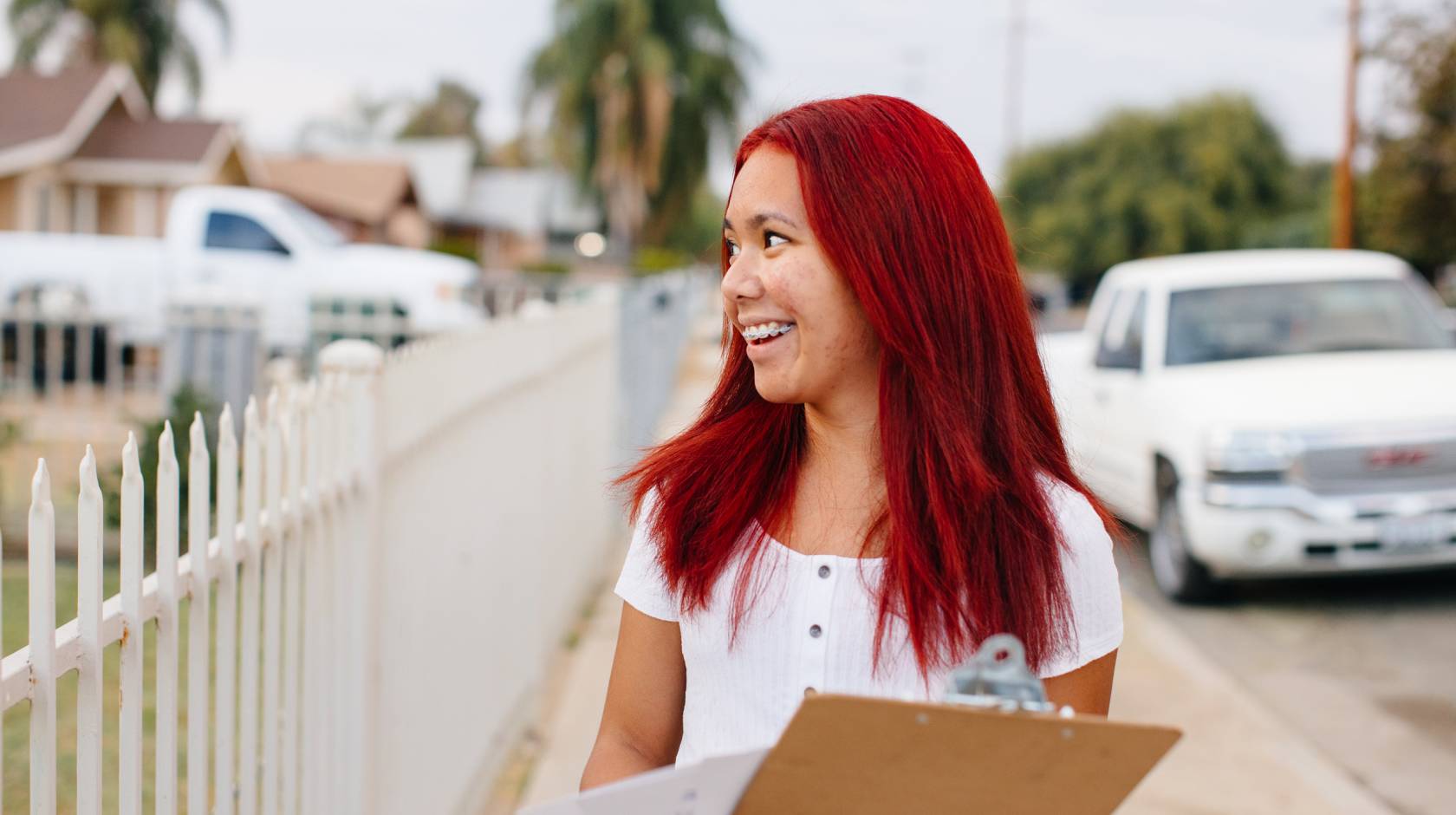 Credit: Elena Zhukova/University of California
The 2022 midterm election is shaping up to center on big issues — from abortion and jobs to housing and climate change — that are top of mind for many young voters.
That's why it's so important that students register now and vote this November, said UC Berkeley political science major Alex Edgar, who leads the UC Student Association's systemwide UCWeVote effort.
—
Register by October 24. Get started now on the UC Votes website.
—
"The importance of youth participation is that the issues we face and the experiences we've had are very different from those of our parents. We've grown up during times people will read about in history books. We've grown up with social media and the internet that have given us a different perspective," he said.
"We can't just leave it to older voters to make the decisions that will impact every aspect of our lives."
The 2022 midterm elections include races for Senate, House of Representatives, governor, California secretary of state and many others, powerful roles that will help shape policies for years to come.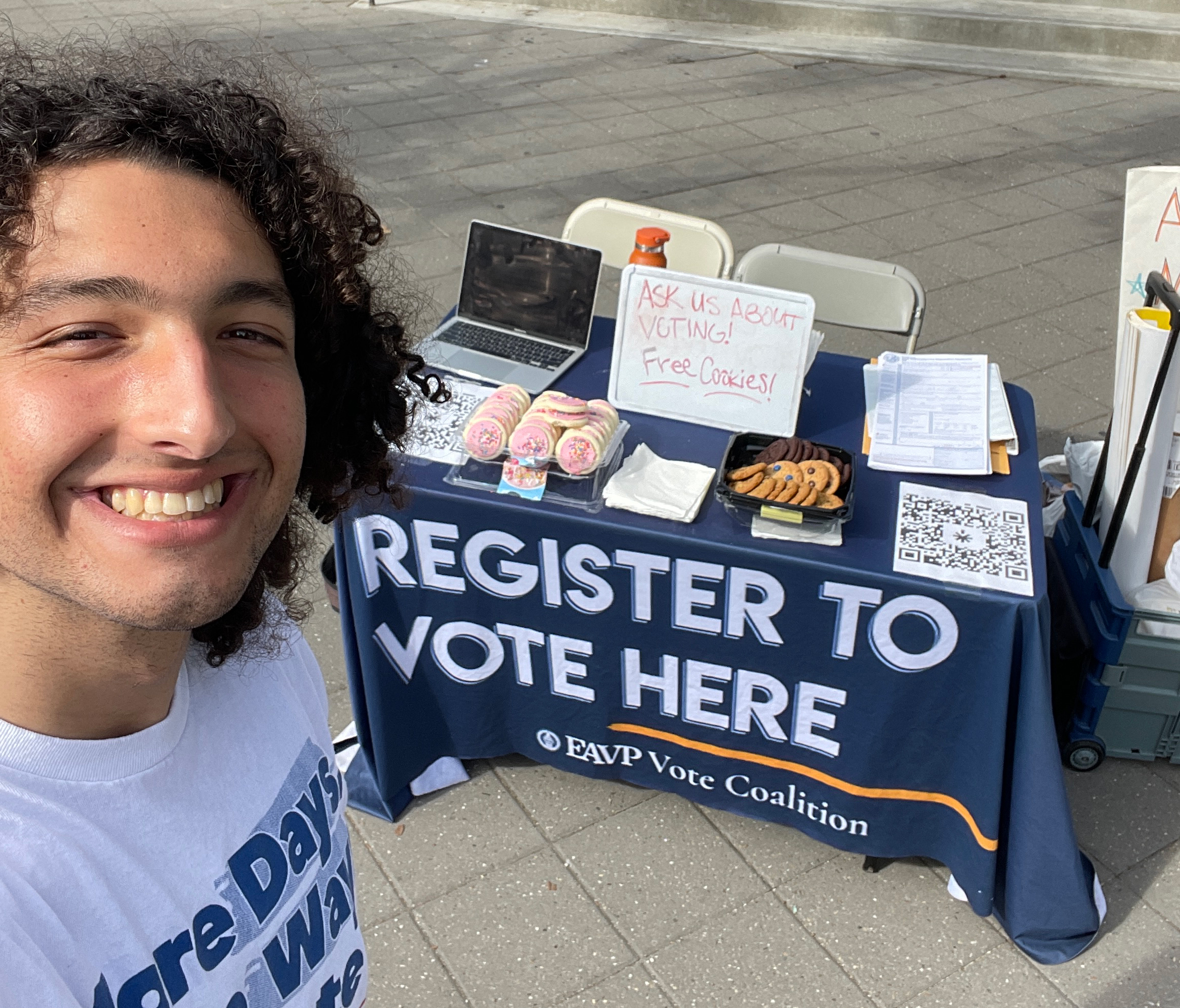 It's not just national and statewide issues that are at stake, Edgar noted. UC students will have a chance to weigh in on important issues in their own communities, from noise ordinances to plans for local housing and parking.
It takes just five minutes to register or double-check that your registration is current so you're ready to cast a ballot. That one action can shape the future of the country and the world we live in.
Here's all you need to know to make your voice heard:
Don't wait until the last minute. The last day to register online is October 24. It's a busy time of year for students, so do it now, ahead of the deadline.

By registering now, you'll have time to receive important election information by mail. That includes the state's voter guide on the candidates and issues. You'll also receive an optional vote-by-mail ballot, which you can choose to use if that's more convenient than going to the polls in person.

If you miss the October 24 deadline, California has an "in case of emergency, break glass" option. You can opt for same-day registration at eligible polling places and cast your vote by provisional ballot on Election Day, Tuesday Nov. 8. But if you take five minutes to register now, you'll already be set to make your voice heard.
Tips for first-time student voters
Decide where you want to register. If you are living away from home while at school, you can choose to register at either your school or home address. Just make sure you choose an address where you can receive important election mail — including your vote-by-mail ballot.

Your polling place will be close to your registration address. You'll vote at a polling place near where you are registered, so if you don't plan to vote by mail, make sure it's somewhere you can get to on Election Day, Nov. 8 (or sooner in places that allow early voting.)

Registration addresses won't affect your financial aid package. Voter registration doesn't affect residency for tuition purposes, so scratch that off your list of worries.

Is your home address outside of California? You may still choose to register at that address if you prefer to take part in elections in your home state. (Be aware that other states have different registration deadlines — more reason to start as early as possible.)

Learn about voting outside California.

Registered or voted before? Check that your voter registration address is current.

Students move around a lot in the best of circumstances. If you've changed your address since the last election, you may need to change your registration.

Updating your voter registration is easy. Simply re-register with your current address so your mail-in ballot gets to you and your polling place reflects where you live.

Not sure if or where you're registered? Check it here.