Say goodbye to boring backdrops and hello to UC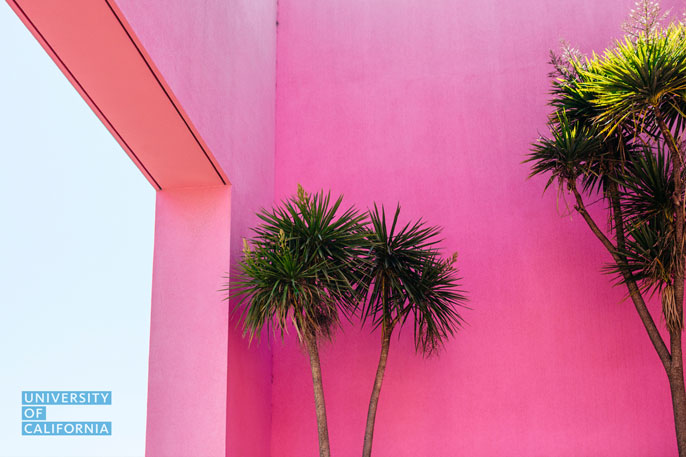 Staring at your own four walls can get a little boring after a while, especially when they're reflected back at you on video chat.
Since much of the country has gone under stay-at-home orders, widely-used videoconferencing program Zoom has become for many a window to the world, socially and professionally. Chats, conferences, even job interviews have found a new home on Zoom. But it's important to remember it's a window on to your world, too, from cats and children to piles of laundry to unwanted (and hopefully PG-rated) roommate cameos.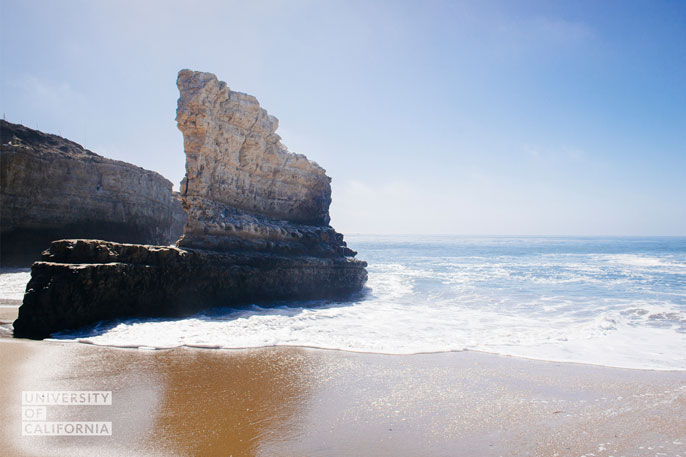 That's why the University of California is rolling out its own Zoom backgrounds, so you can rep the UC location of your choice and make your impromptu home office sparkle. Situate yourself on a vibrant UC San Francisco patio or in front of UCLA's iconic Royce Hall. Drop into one of UC's nature reserves or the otherworldly glow of a Lawrence Livermore lab. Share with your friends as a reminder that this pandemic is temporary — and UC is still a home for you.
Download the Zoom backgrounds here:
https://ucop.box.com/s/4m3dyyw4njteyfg1oeidwmahq3eq9d1s
How to change your Zoom background: https://support.zoom.us/hc/en-us/articles/210707503-Virtual-Background
And if you're looking for more virtual UC, check out our story on students recreating their campuses on 'Minecraft.'