July 27, 2018
Angie Chen
,
UC Newsroom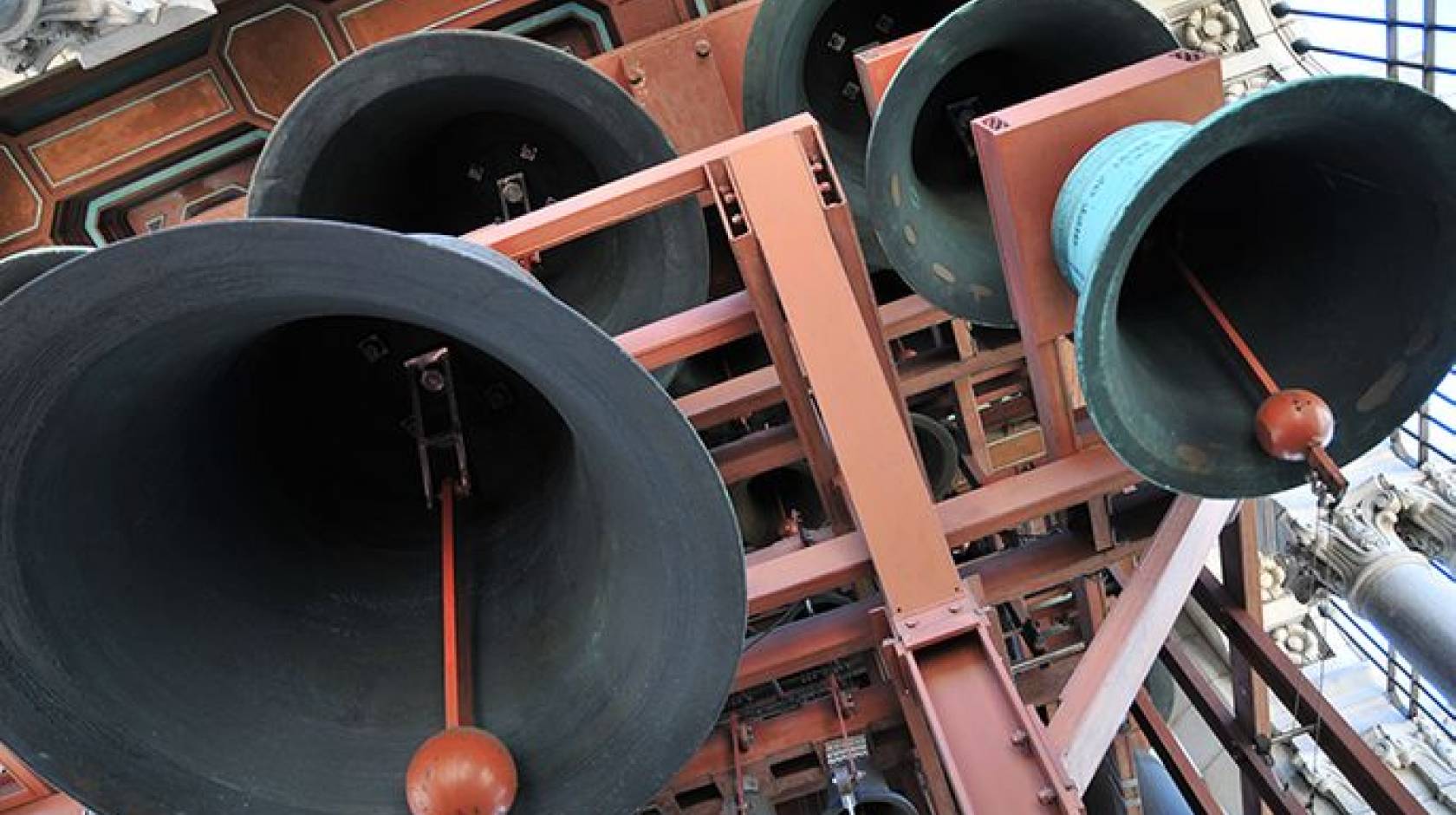 Credit: Keegan Houser/UC Berkeley
School's out! But for the University of California community, summer isn't just a vacation.
UC campuses are bustling hubs of activity even in the scorching heat. More than 75,000 students can be found at the system's campuses, medical centers and labs during the summer months, studying in libraries, conducting research or taking classes to get ahead on credits.
At UC Santa Barbara, students are putting pen to paper at the UC Student Veterans Summer Writing Workshop. "We hold the workshop in the summer because it allows student veterans from all UC campuses to participate," says Susan Derwin, the workshop's director and founder. "It's a way for veterans to feel empowered, connect with civilian members and receive support from their community."
When spring classes come to an end, UC keeps moving, providing opportunities for students, staff, faculty and the entire community to experience all that UC has to offer. From art exhibitions to expert panels, find out what the UC community has been doing this summer below.
UC Santa Barbara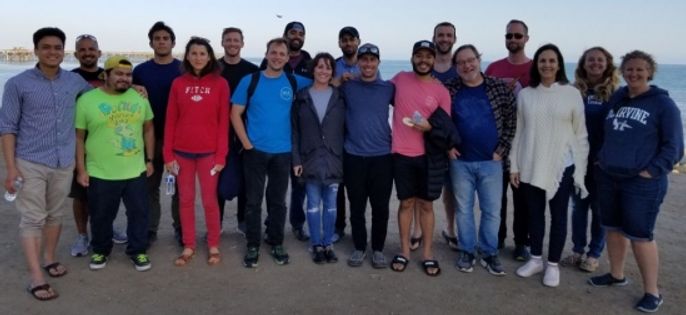 The June UC Student Veterans Summer Writing Workshop gave students from across the UC system an opportunity to write about their experiences in the military. The five-day workshop brought together 16 student veterans from different backgrounds, countries and campuses. Some of their stories are humorous; some, traumatic. The writing process is part of what Derwin refers to as "healing through narrative making." Through sharing their stories with fellow veterans, participants connected, self-reflected and grew as writers and people.
UCLA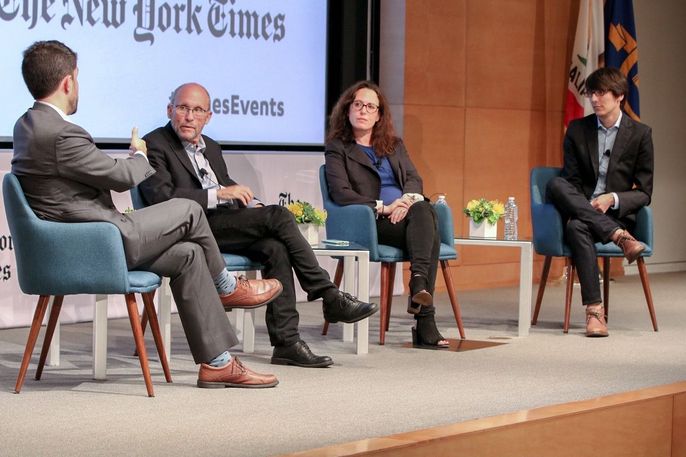 On June 26, nearly 400 community members assembled at the UCLA Anderson School of Management to hear a panel of journalists from The New York Times speak about the 2018 midterm elections. Among the panelists was Maggie Haberman, who was part of a Pulitzer Prize-winning team that covered the Russia investigation. The speakers discussed voter turnout, progressivism and foreign interference.
UC Davis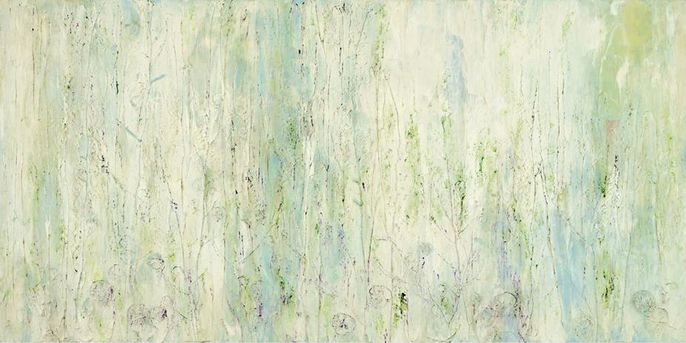 The Manetti Shrem Museum at UC Davis unveiled two exhibitions on June 30, exploring nature and world perspective through contemporary art. For the artistically-inclined, workshops led by UC Davis MFA graduates provided hands-on experience with techniques used in the exhibits. Visitors also stopped by the museum's art studio to create their own multimedia artwork at no cost.
UC Riverside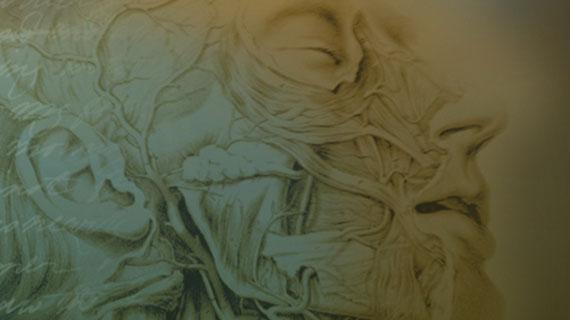 The "Frankenstein: Penetrating the Secrets of Nature" traveling exhibition made its way to UC Riverside's Raymond Orbach Science Library on July 2, where visitors could take a close look at Frankenstein's history. Produced by the National Library of Medicine, the exhibition began touring the United States in 2015 to share its story of the inception and transformation of Frankenstein in popular culture.
UC Berkeley
On July 18, the UC Berkeley campus enjoyed a carillon concert to honor anti-apartheid leader and Nobel laureate Nelson Mandela. This year's Mandela Day marks what would have been the activist's 100th birthday. To celebrate the centennial, UC Berkeley student Leslie Chan joined carillonists all over the world in playing South Africa's national anthem and other South African songs.
UC Irvine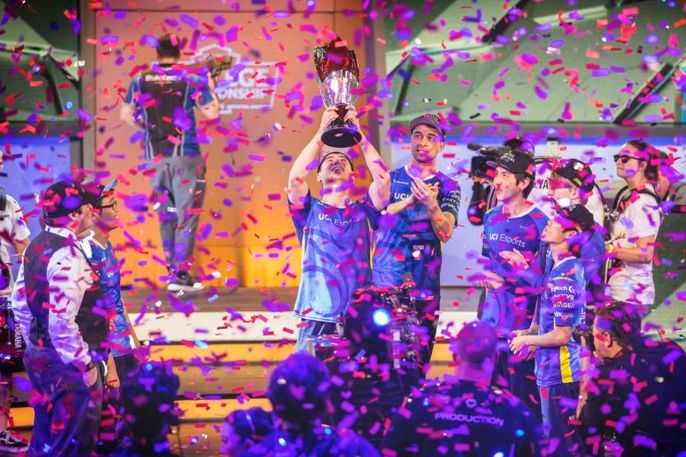 The UC Irvine esports varsity team celebrated their victory at the 2018 League of Legends College Championship on June 10. The players and their friends and family gathered at the UC Irvine Student Center for gameplay, cake and a T-shirt giveaway. Jeffrey Du, the final's MVP, said the win wouldn't have been possible without the "outstanding support" the team received from the UC Irvine esports community.
UC Merced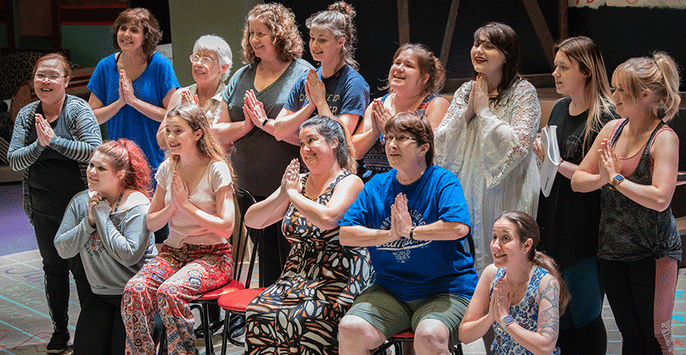 Six UC Merced faculty, staff and students featured in Playhouse Merced's new musical comedy, "Sister Act." The summer production opened July 13 and was directed by faculty member Jenni Samuelson, a Merced native who spent years performing with professional music and theater companies. For many Bobcats, theater is an opportunity to showcase their talents and make some friends along the way, all while connecting with the greater Merced community.
UC Santa Cruz
UC Santa Cruz hosted the 38th annual Dickens Universe, a week-long cultural event in July bringing together scholars, students and the public to discuss the works of Charles Dickens. Attendees had the opportunity to experience a Victorian tea party and decipher Dickens' original handwritten manuscripts. At the event, UC Santa Cruz alumnus Jon Michael Varese also hosted a book signing for his debut novel, "The Spirit Photographer."
UC San Diego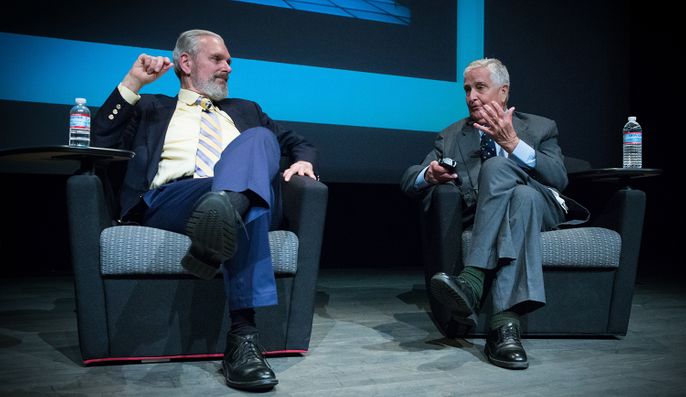 UC San Diego takes on Comic-Con: The Arthur C. Clarke Center for Human Imagination partnered with Warner Bros for a discussion of "2001: A Space Odyssey" on July 19. The groundbreaking sci-fi film inspired decades of innovation in science, technology, cinema and art. To celebrate its 50th anniversary and commemorate its lasting impact, the film's lead actors participated in a Comic-Con panel with UC San Diego faculty and alumni.
UCSF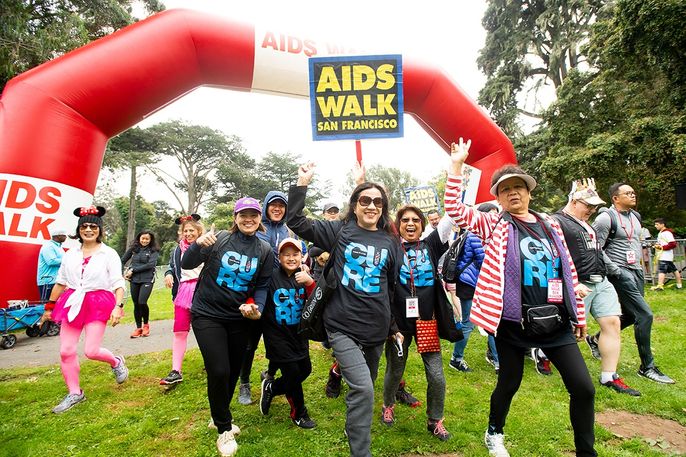 On July 15, 250 UC San Francisco community members participated in San Francisco's annual AIDS Walk. Since the event began in 1987, UCSF has been a top fundraiser for dozens of HIV services and organizations in the Bay Area. But this year's 10k walk also celebrated a special UCSF milestone: 35 years of care at Zuckerberg San Francisco General Ward 86, the first ward in the country for AIDS patients. UCSF's support of the AIDS Walk continues their legacy in AIDS research, patient care and the search for a cure.
About the author: Angie Chen is a rising junior at UC Berkeley. She is currently participating in the Cal in the Capital Program at the UC Washington Center in Washington, D.C., where she is an intern in UC's Office of Federal Governmental Relations.