The next generation of avocados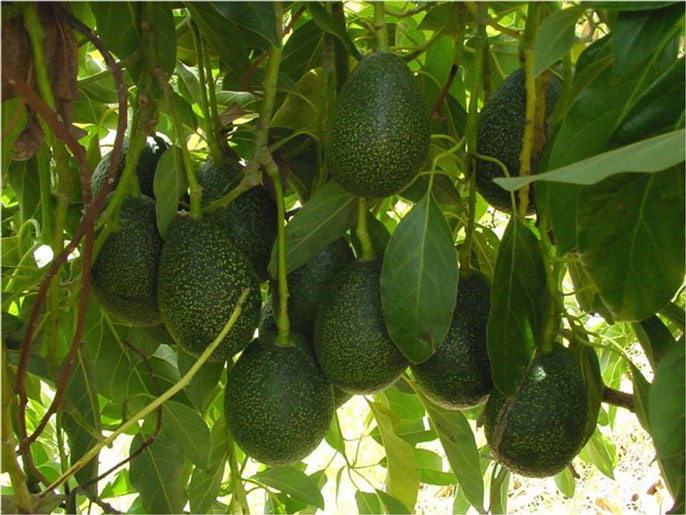 The University of California, Riverside is planning to develop the next generation of avocado varieties.
The university will expand its avocado varietal breeding program by seeking partnerships with the private sector and launching the Avocado Variety Improvement Program (AVIP). Under the consortium, the program will advance new varieties of avocados that will meet the diverse global growing area requirements, exhibit better post-harvest characteristics, increase yields and expand consumer market diversity.
"Worldwide consumption of avocados has increased exponentially within the last decade, with no end in sight," said Mary Lu Arpaia, head of the avocado varietal breeding program at UC Riverside. "It is the true global superfood of the future."
Currently, there are only a few types of avocado grown for food, such as the venerable Hass variety. Researchers at UC Riverside hope to breed the next generation of avocados, especially as the fruit continues to gain popularity across the globe.
The nearly 70-year-old avocado breeding program at UC Riverside houses one of the most elite collections of advanced breeding materials in the world. The goals of AVIP will include development of varieties not only for the fresh fruit market consumption, but also for commercial oil production, sugar production, and pharmaceutical uses.
UC Riverside is looking for global industry partners to participate in AVIP as a way to ensure the longevity and sustainability of the program for years to come. The partners would commit to provide funding for a minimum of 10 years in order to commercialize new avocado varieties developed by the program.
As part of this initiative, UC Riverside will be working with DataHarvest Inc., a Central Valley-based startup company that plans to pilot blockchain technology into the consortium for management and deployment of new varieties. "DataHarvest's First Block Ledger™ architecture will simplify management and provide transparency in the university's program from the breeder to consumer — creating value for all partners," said Joseph Mark Buhl, co-founder of DataHarvest, describing the approach as unique and revolutionary.
"We are really defining the direction of a commodity for the next 50 years and beyond. We are partnering with the industry to enable this 'engine' that creates this amazing range of avocado varieties and collaborating with the top growing operations around the world to bring the avocado fruit to future consumers," said Michael Pazzani, vice chancellor for the Office of Research and Economic Development at UC Riverside.
To obtain the prospectus detailing the AVIP opportunity, visit www.dataharvest.co/avip. For additional information or to apply, please contact Brian Suh, Director of Technology Commercialization at UC Riverside, (951) 827-5578, brian.suh@ucr.edu. Applications are due by 11:59 PDT on Oct. 29.