Wanted: Student ambassadors to build support in Sacramento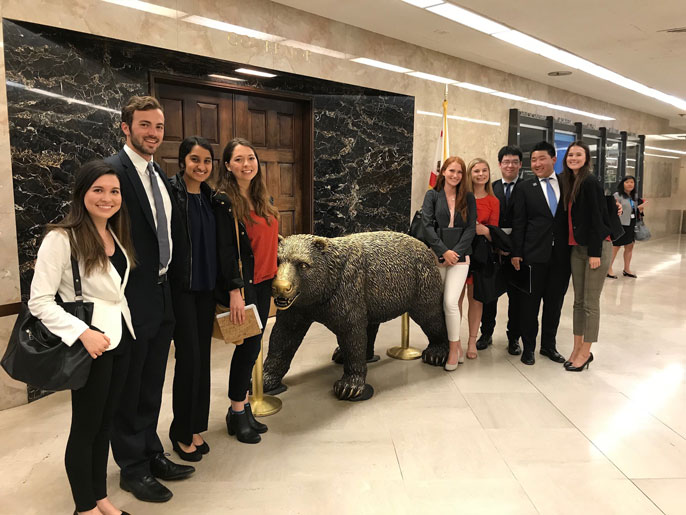 Become a UCAN student ambassador
Share the student perspective with elected officials
Learn about political advocacy and public affairs
Help build a UC-wide community of politically active students
Apply by November 11, 2018
Learn more: http://ucal.us/UCANambassador
Students from across the University of California were a potent force in Sacramento last year, helping to persuade state lawmakers to invest in UC and keep tuition flat.
Political advocacy will be just as important this year and the next, especially when it comes to ensuring that lawmakers, including newly elected members and California's next governor, understand the value of UC.
Be a voice for UC students
That's where you come in. The UC Advocacy Network (UCAN), a vibrant community that works to build public and legislative support for the university and its students, is seeking new student ambassadors.
"Public education is continuing to undergo significant changes, and my involvement with UCAN gives me an opportunity to voice my opinion to state lawmakers and help create a better higher education system for future generations," said UCLA psychology major Jonathan Tsou, one of six current ambassadors. "Student participation in UCAN is critical because it bridges the gap between students and state government."
Tsou also had the unique opportunity to address the UC Board of Regents and share the value of the UCAN student ambassador program.
After a successful first year, the UCAN student ambassador program is expanding — a great opportunity for anyone who relishes the idea of influencing state and federal policies that impact UC, sharing the student point of view with lawmakers and getting résumé-building experience with political advocacy and public affairs.
Anyone can apply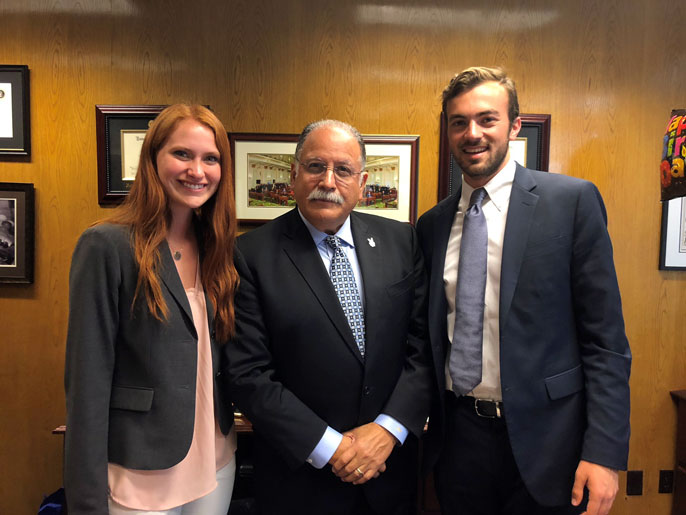 The program is open to both graduate and undergraduate students. Students must be able to devote 15-20 hours per month, and be willing to engage in student outreach at their campus.
"We're looking for students who are passionate about UC and interested in helping us build a strong network of students who want to speak out in support of the university and its mission," said Jennifer Brice, a recent UCLA graduate who is now the advocacy and communications manager for the UC Office of the President State Governmental Relations office.
Applications are due November 11 and the program runs from December 2018 through May 2019.
Selected ambassadors will join a fast-growing community of roughly 17,000 people, including students, staff, faculty, alumni and other UC allies who are united in wanting to represent student and university interests to elected officials.
In addition to helping boost student participation in UCAN, student ambassadors will learn about the state legislative and budget processes and how they impact the UC system. Student ambassadors will have opportunities to attend advocacy events in Sacramento where they can testify at state budget hearings to urge more state funding for UC, and meet with legislators and staff directly to share their UC story.
"This is a really exciting time to get involved," Brice said. "Students can feel the pulse of politics on campus, especially when affordability and access to critical services are at stake. Students do not need prior political experience to be an ambassador — just a genuine interest in making a difference for UC and their fellow students."