August 31, 2022
Robyn Schelenz
,
UC Newsroom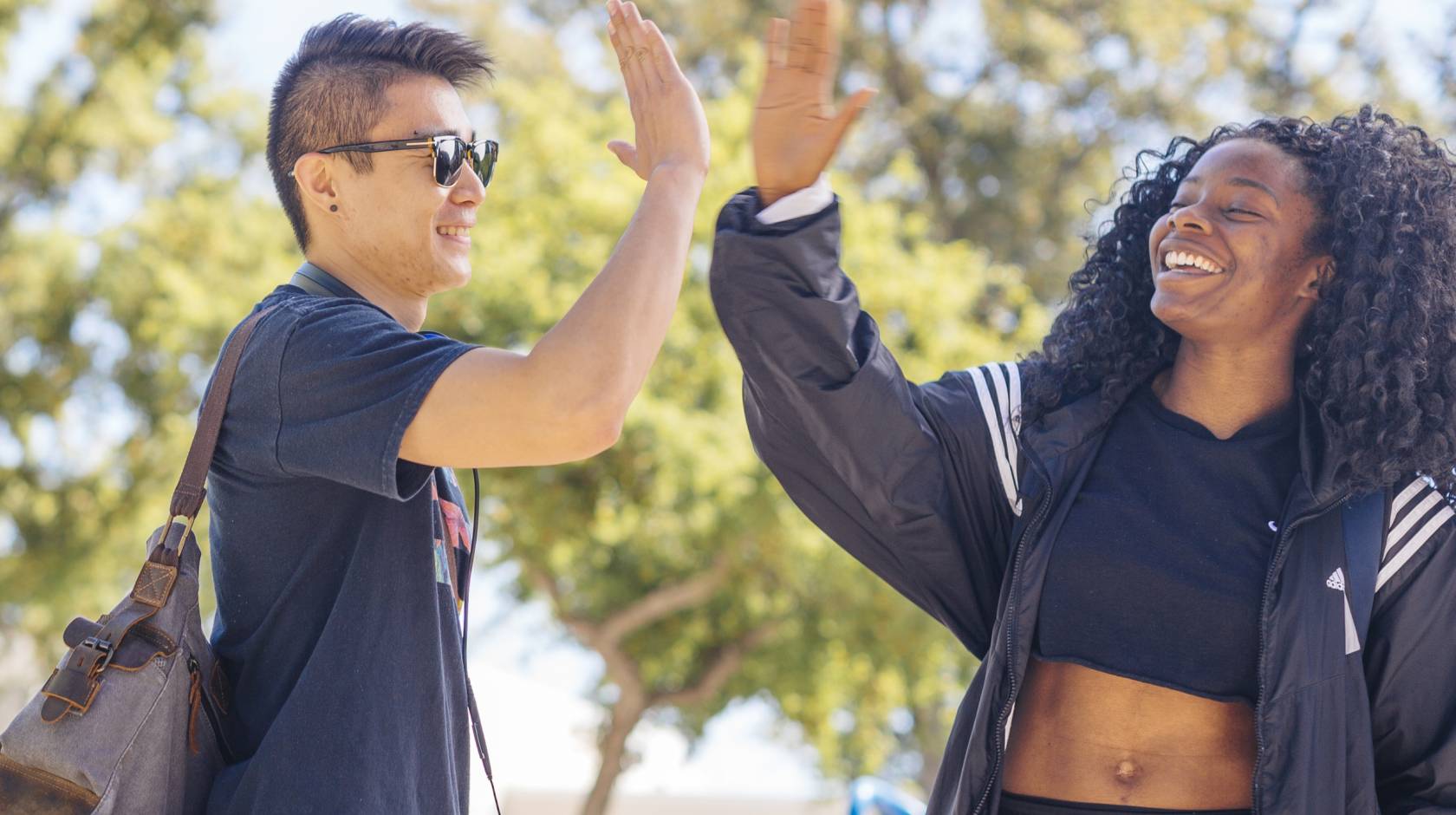 Credit: Elena Zhukova/University of California
UC campuses excel at providing an education that focuses on public service and upward mobility, according to Washington Monthly rankings released this week.
Four UC campuses were among the top 25 of all universities, public and private, when it comes to how well they do in graduating low-income students, producing groundbreaking research, and encouraging students to serve their country. UC Merced was in the top 50 — a continuation of the campus' rapid ascent up the rankings.
UC Berkeley and UC Davis were No. 1 and No. 2 among public universities in the country, with the entire undergraduate-serving UC system among the top 85 public schools ranked by the magazine and among the top third of the 442 national universities that Washington Monthly assessed.
| | | | |
| --- | --- | --- | --- |
| Campus | Public rank | National rank | Best Bang for the Buck (West) |
| UC Berkeley | 1 | 9 | 38 |
| UC Davis | 2 | 11 | 16 |
| UC San Diego | 6 | 20 | 29 |
| UCLA | 7 | 21 | 37 |
| UC Merced | 24 | 49 | 23 |
| UC Irvine | 28 | 56 | 36 |
| UC Santa Barbara | 37 | 66 | 47 |
| UC Riverside | 39 | 69 | 48 |
| UC Santa Cruz | 81 | 126 | 84 |
All nine UC campuses were also among the top 100 colleges in the "Best Bang for the Buck" category in the West, with UC Davis, UC Merced and UC San Diego in the top 30. This subset list ranks four-year institutions by isolating social mobility metrics in order to show how well they help non-wealthy students attain marketable degrees at affordable prices.
"The Washington Monthly rankings offer measures of student outcomes that are more useful and relevant to students, the majority of whom are neither wealthy nor applying to highly selective schools," the editors of the magazine wrote in their introduction to the rankings, "as well as to policy makers at the federal and state levels who must make funding decisions for colleges and universities based on the broader public interest."
Washington Monthly distinguishes its rankings by relying solely on publicly available data and emphasizing metrics related to the public good and outcomes for students at 442 national universities.
The rankings have three equally weighted categories: social mobility, research, and community and national service. "This means that top-ranked colleges needed to be excellent across the full breadth of our measures, rather than excelling in just one," the editors wrote in an explanation of the methodology.
Social mobility data includes data related to graduation rates, number and percentage of Pell Grant recipients enrolled, and median earnings 10 years after entering college, among other factors. Public good encompasses AmeriCorps and Peace Corps participants, service-oriented majors, voting engagement and students in Reserve Officers' Training Corps (ROTC) programs. Research is measured by bachelor's to Ph.D. data and faculty awards, among other data points.
The University of California system performs strongly across many rankings year after year, including Washington Monthly's and U.S. News & World Report's Best Colleges. UC most recently shined this year in assessments from The Princeton Review and the Academic Ranking of World Universities. UC hospitals also led the state and nation in the U.S. News & World Report's 2022-2023 Best Hospitals ranking.