UCLA
October 12, 2017
Future doctors and nurses learn what nutrition really means to help patients down the line.
UC San Diego

December 11, 2014

UC San Diego alumni help lead San Diego's growing microbrew industry.

UC Berkeley

December 9, 2014

An analysis of 115 studies comparing organic and conventional farming finds that the crop yields of organic agriculture are higher than previously thought.

UC Newsroom

December 4, 2014

Fine art and late night comedy inspired the creators of the winning entries.
Pages
Video
Sustainable Agriculture Education Association conference overview

Sustainable Agriculture Education Association conference overview

UC Santa Cruz's Center for Agroecology & Sustainable Food Systems, with support from the UC Global Food Initiative, hosted the Sustainable Agriculture Education Association national conference, highlighting hands-on educational efforts that bridge scientific and social issues.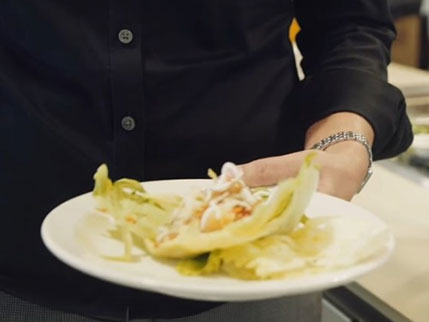 https://soundcloud.com/sciencetoday/trayless_dining
How a trayless dining hall can benefit the environment
UC
FOOD
OBSERVER
Help Stamp Out Hunger
Adlai Stevenson once said, "A hungry man is not a free man." As a self-proclaimed Victory Grower, I am not only concerned about growing things in my garden, but about …
Hungry Planet
How do we feed a world population expected to reach eight billion by 2025? UC's Global Food Initiative tackles this critical issue.