UCLA
October 12, 2017
Future doctors and nurses learn what nutrition really means to help patients down the line.
UC ANR

October 27, 2017

The 100-year-old organization is catching up to the state's diversity.

UC Riverside

October 5, 2017

As the fruit gains popularity worldwide, a new program plans to make it ever better.

UC Berkeley

October 3, 2017

The Berkeley Food Institute explores the network of people and places behind what we eat in a new series.
Pages
Video
Sustainable Agriculture Education Association conference overview

Sustainable Agriculture Education Association conference overview

UC Santa Cruz's Center for Agroecology & Sustainable Food Systems, with support from the UC Global Food Initiative, hosted the Sustainable Agriculture Education Association national conference, highlighting hands-on educational efforts that bridge scientific and social issues.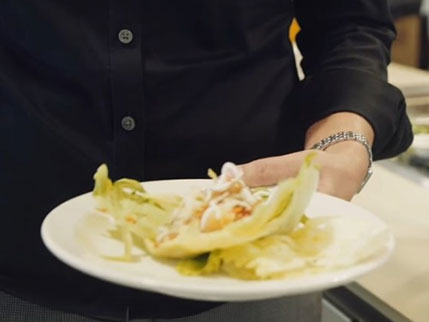 https://soundcloud.com/sciencetoday/trayless_dining
How a trayless dining hall can benefit the environment
UC
FOOD
OBSERVER
News Wrap: Book Recos, Texas Drought, Rural Politics, and More
As summer approaches, I find myself using the longer days to read more. Here are some suggestions for books and articles. Books I'm currently reading Common Ground: Encounters with Nature …
Hungry Planet
How do we feed a world population expected to reach eight billion by 2025? UC's Global Food Initiative tackles this critical issue.