UCLA
October 12, 2017
Future doctors and nurses learn what nutrition really means to help patients down the line.
UC Berkeley

September 12, 2017

The celebrated chef releases a memoir spanning her days at UC Berkeley to the White House garden and Chez Panisse.

UCLA and UC Santa Barbara

August 15, 2017

A tiny fraction of oceans could satisfy the world's fish demand, a new study finds.

UC Davis via The Conversation

August 14, 2017

What you should know before biting into cooked chicken meat sent to the U.S.
Pages
Video
Sustainable Agriculture Education Association conference overview

Sustainable Agriculture Education Association conference overview

UC Santa Cruz's Center for Agroecology & Sustainable Food Systems, with support from the UC Global Food Initiative, hosted the Sustainable Agriculture Education Association national conference, highlighting hands-on educational efforts that bridge scientific and social issues.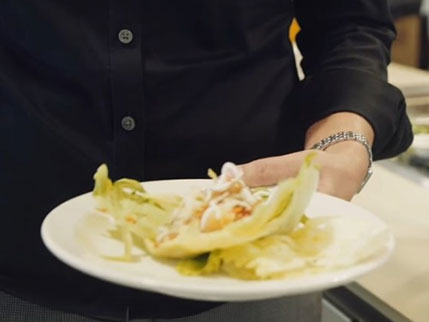 https://soundcloud.com/sciencetoday/trayless_dining
How a trayless dining hall can benefit the environment
UC
FOOD
OBSERVER
News Wrap: Book Recos, Texas Drought, Rural Politics, and More
As summer approaches, I find myself using the longer days to read more. Here are some suggestions for books and articles. Books I'm currently reading Common Ground: Encounters with Nature …
Hungry Planet
How do we feed a world population expected to reach eight billion by 2025? UC's Global Food Initiative tackles this critical issue.